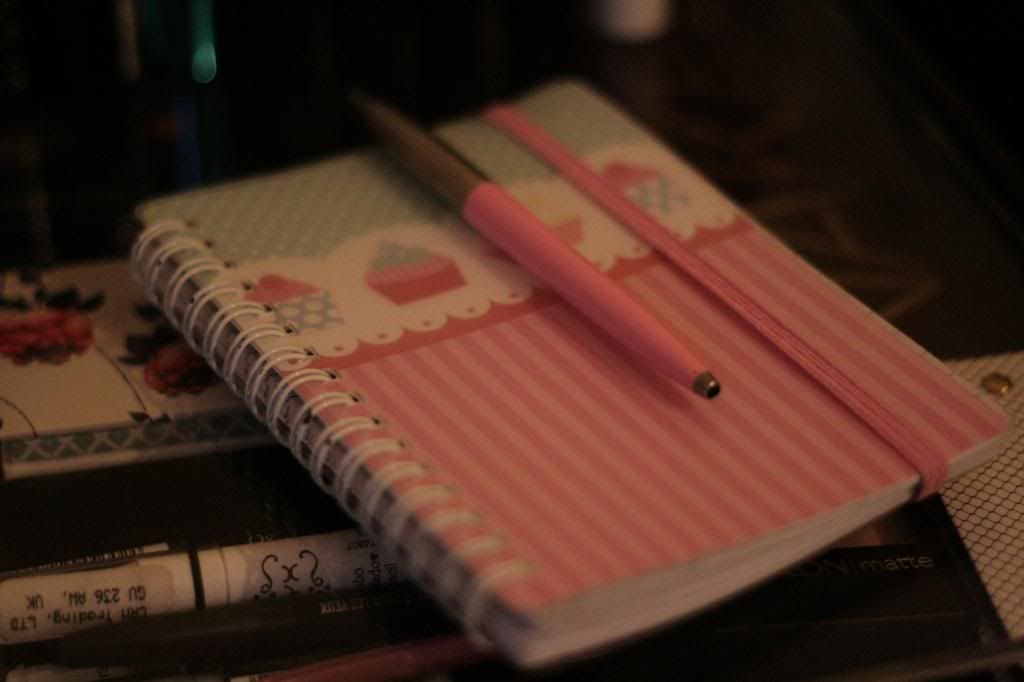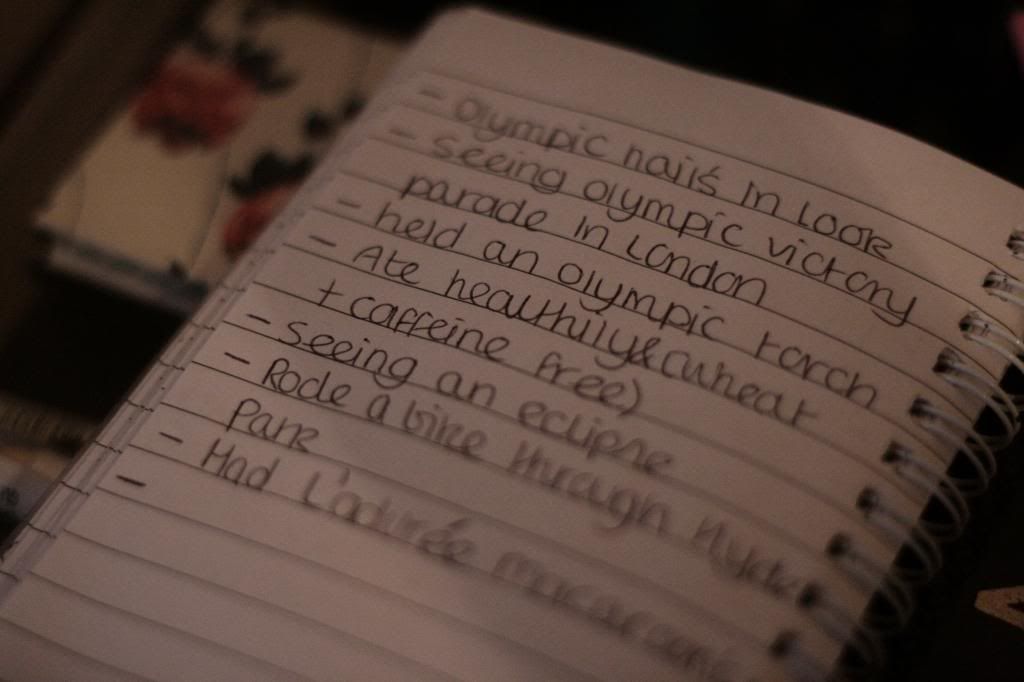 2012 has actually been a great big mix of a year for me. It started off with passing my theory test first time & also my driving test (
post here
) (I was a great big nervous wreck) I
n the hope to improve my m.e
I also went on a wheat & caffeine (along with other food's) free diet
it's rather eye opening how many food's contain what. A huge point of the year was also getting to experience the Olympic's and feel proud. Seeing the run up and being in London a few day's before it started and seeing all the film crew's (
post here
) Getting to be in the heart of London photographing the parade for college was also amazing (
post here
) And also had my Olympic inspired nail art printed in Look magazine! (
post here
&
here
)
I thought it would be nice to write down all my favourite thing's that happened in
my little notebook
(
available here
) and maybe this time next year look back at it. Knowing me I'll remember more thing's later on, but for now these were my few favourite thing's. I think the biggest thing's to happen this year was passing my driving test and driving my own car, starting to feel rather grown up now, scarily.
What were your favourite thing's of 2012?
Happy new year everyone, see you in 2013!