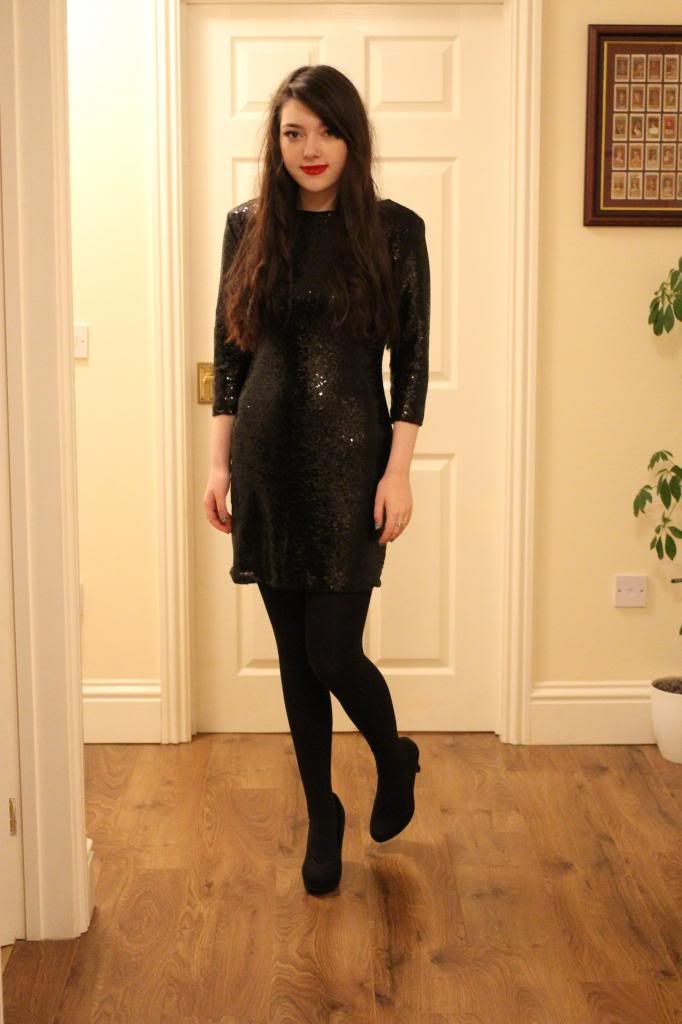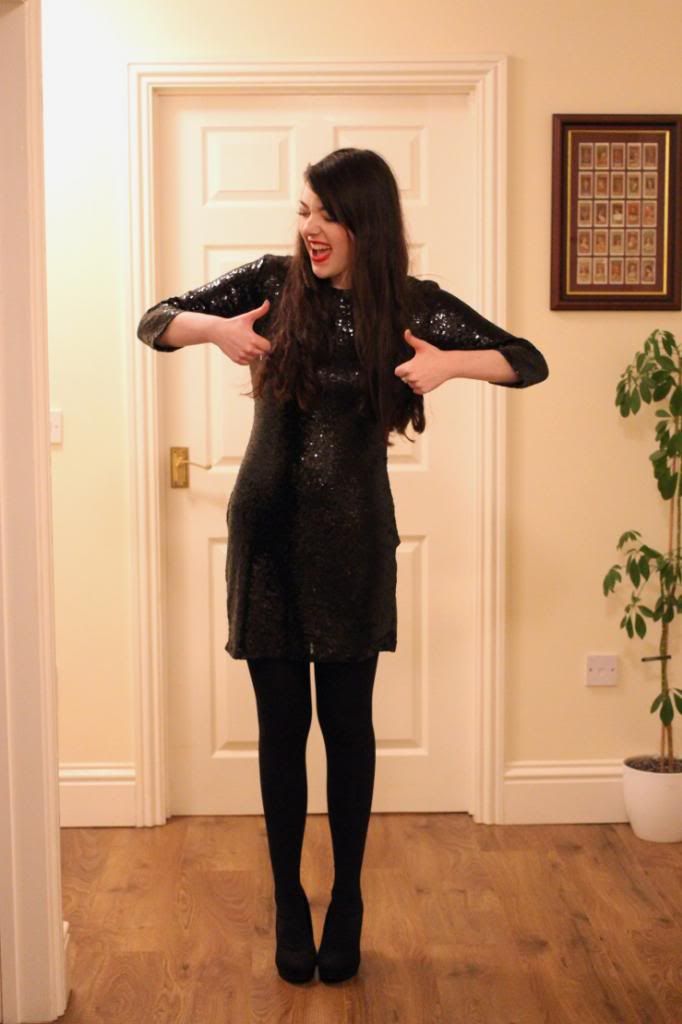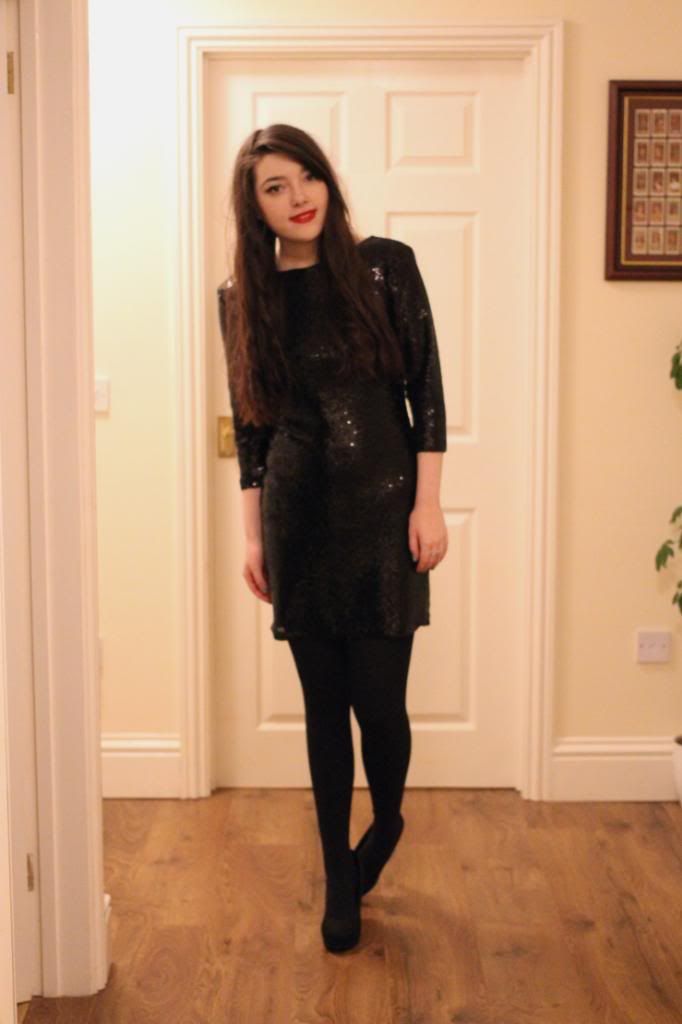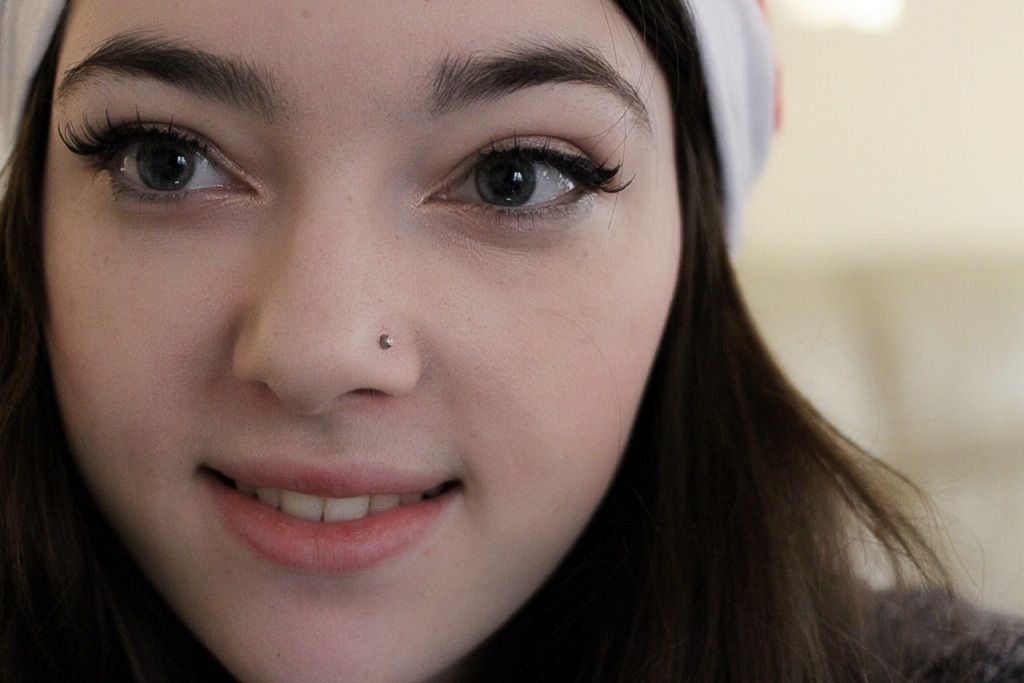 Dress* - Fashion Union, Shoes - New Look, Rings - Primark & Pandora, Red lipstick - Rimmel Kate Moss 01, phone case* - Iconemisis
Still forgetting to photograph my outfits for posts *slaps self on hand* Of course I dressed up a little bit and popped on a sparkly number for Christmas lunch. Red lipstick has been my absolute favourite thing recently and this is my new go to lipstick for just that. It's staying power is amazing and I only tend to re-apply once when I'm out, if at all. I will be posting tutorials on my hair and nails on my youtube channel in the new year soon!
I cannot believe 2013 is coming to an end this evening. I lost my beautiful woof which was the saddest thing of my whole year. But overall I'm so happy in general life. I conquered my anxiety of college and life hurdles. I made a whole new set of friends, I made up with old ones, I'm happy with my personal life. I'm just so happy I got myself healthy in general and got my booty back to college because it was the best thing to happen to me, I also stopped caring what peoples opinions of my decisions and myself were, makes the world of difference in your happiness when you stop worrying. I also got to visit Paris (bloomin' amazing) and ticked reaching the very top of the Eiffel Tower off of my bucket list. I also got my nose pierced and cut in a full fringe, attended blogger events (so so good to meet other bloggers honestly!) seriously people if you want to do something just do it!
And most importantly; if somebody makes you their option, you leave them like a choice. Make yourself happy, change the things you don't particularly like instead of sitting moaning about them and everything else will fall into place.
Thank you 2013 for being good to me, minus the huge huge hurdles you threw my way. They only made me stronger not weaker.
Hope everyone had a lovely Christmas and has an amazing new years tonight!
Lot's of love and see you all in the next year, let's hope 2014 is even better then 2013 and here's to my last year of being a teenager, scary stuff.