As I tend to be wearing my scarf's in my hair lot's recently I thought I'd post some way's I like to wear mine. They're all really easy to do and I love how they look and jazz up an outfit. This scarf is one of my favourite's, and of course it's galaxy print. It's available here.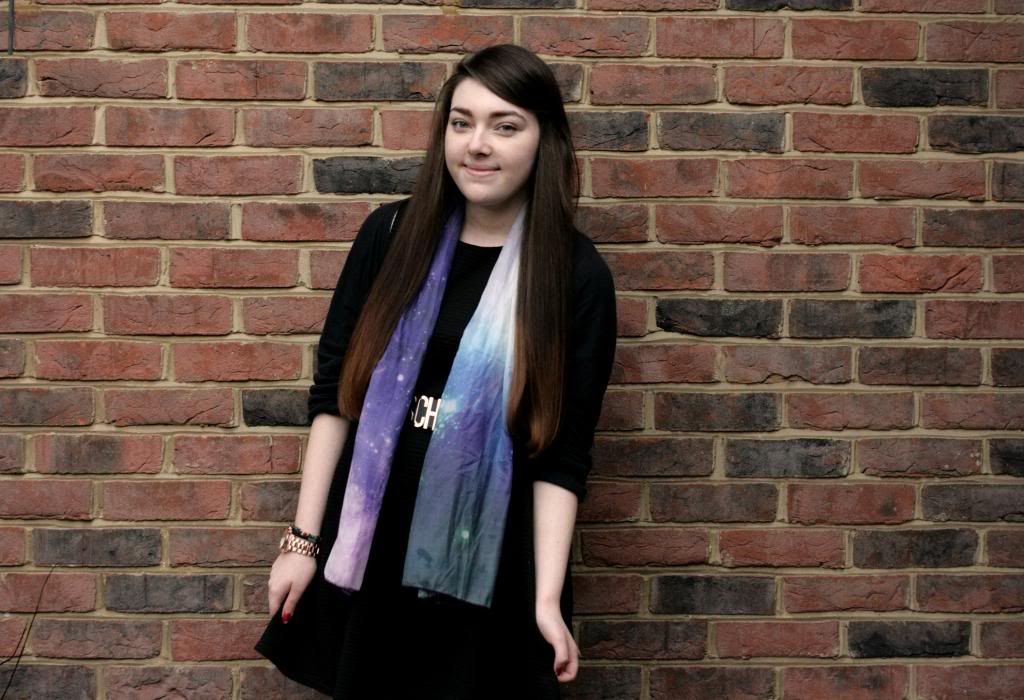 The simple way to wear a scarf and of course the original. A pretty print scarf will jazz up any outfit instantly, it's also handy to wear and switch up the outfit later in the day by popping it in your hair.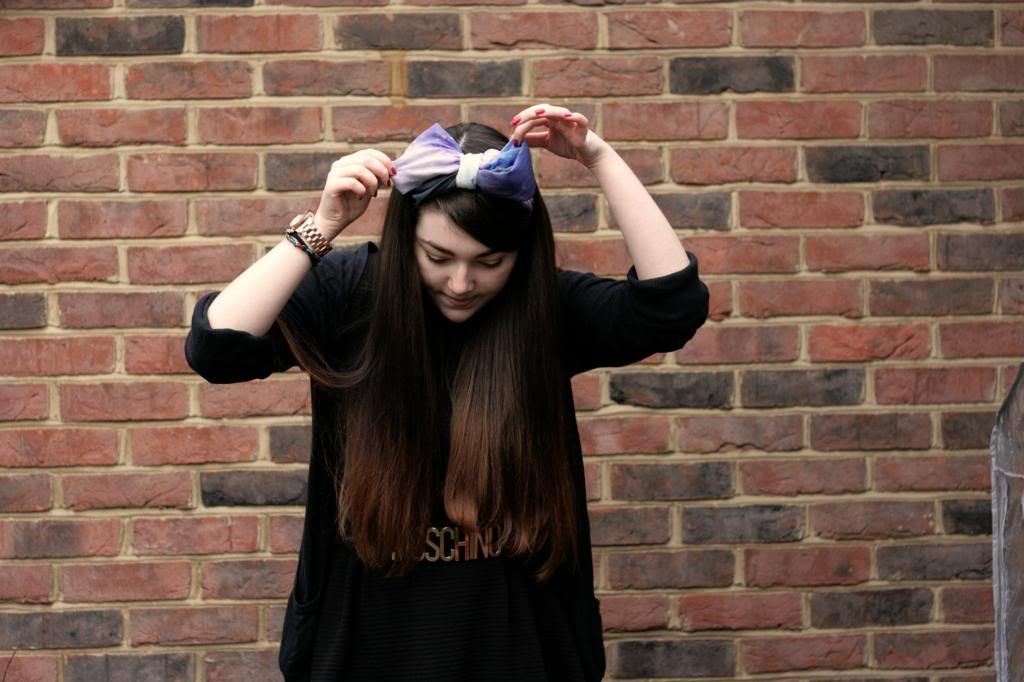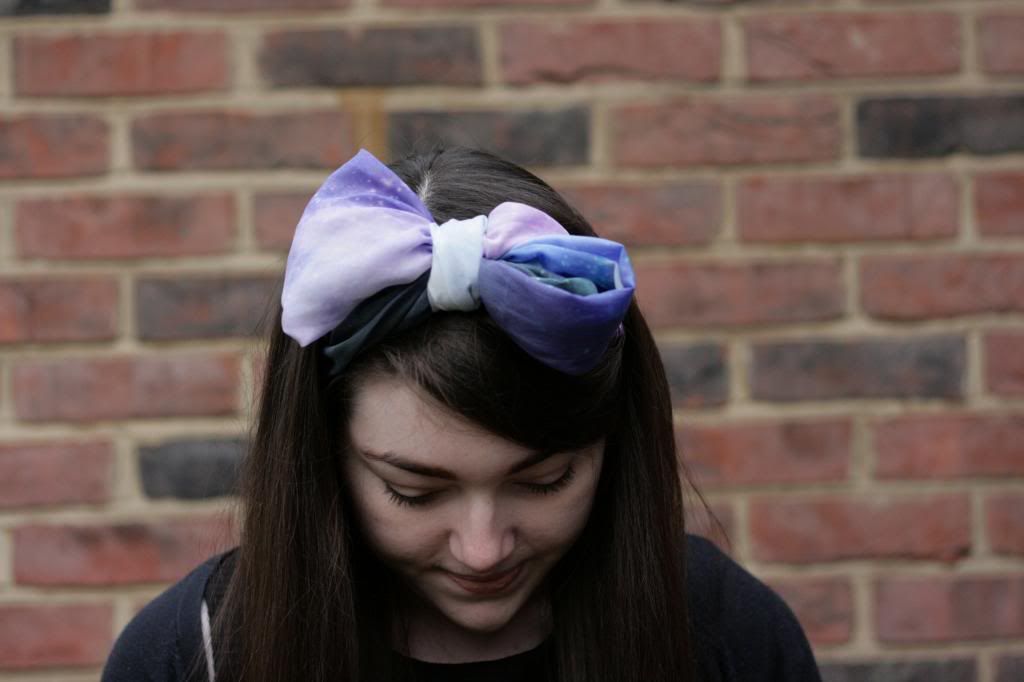 A pretty bow which instantly look's cute. It's super easy to do. Pop the scarf under your hair and tie in a knot at the top of your head and then tie into a bow. I then tuck the end's in under the scarf.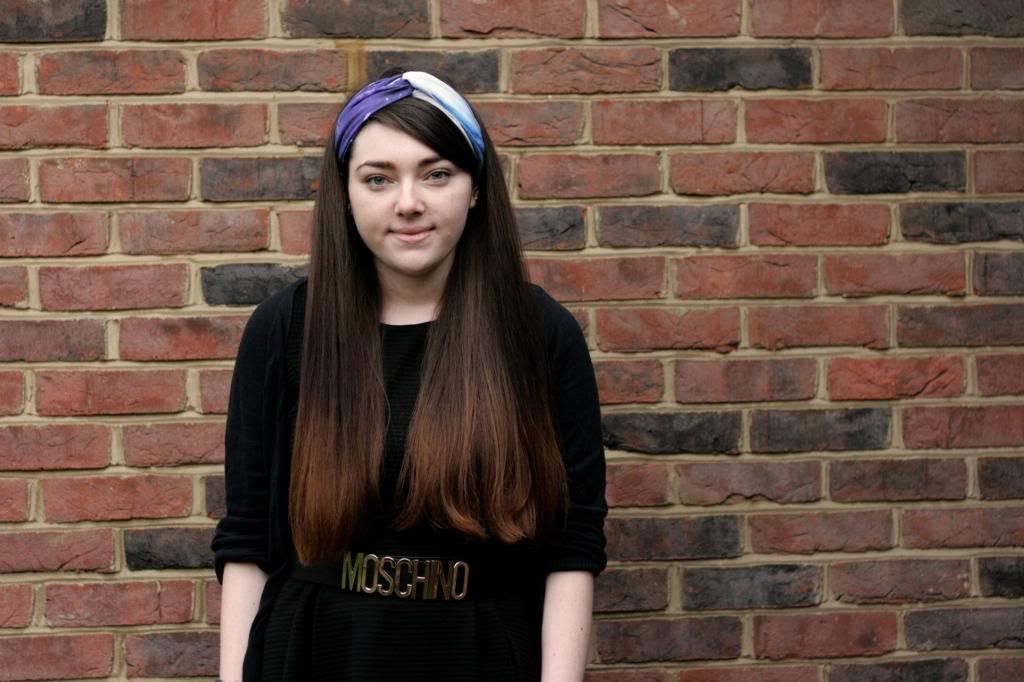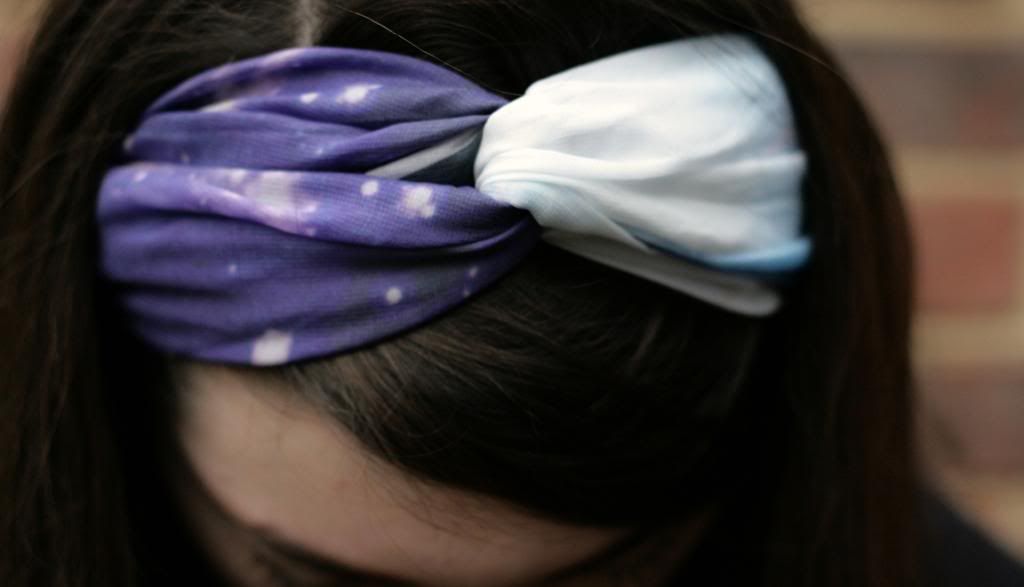 This one is my personal favourite, it's also another easy quick one to do but look's really nice. With the scarf under the hair again, bring the end's up over your head and then twist them round eachother so they go the opposite way the were originally. Bring the remaining end's to the back of the head, tie in a secure knot and hide end's.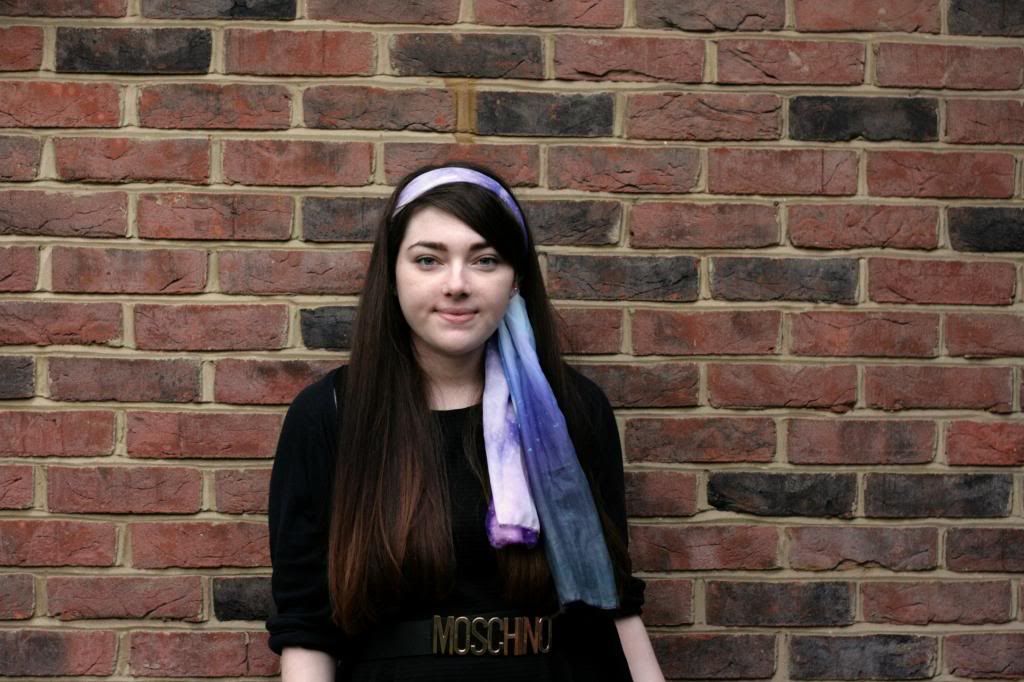 Instead of tying the scarf on the top of the head I make this so it look's like a headband at the top and tie it at the back under the hair. It's optional whether you leave the end's free or tuck them in.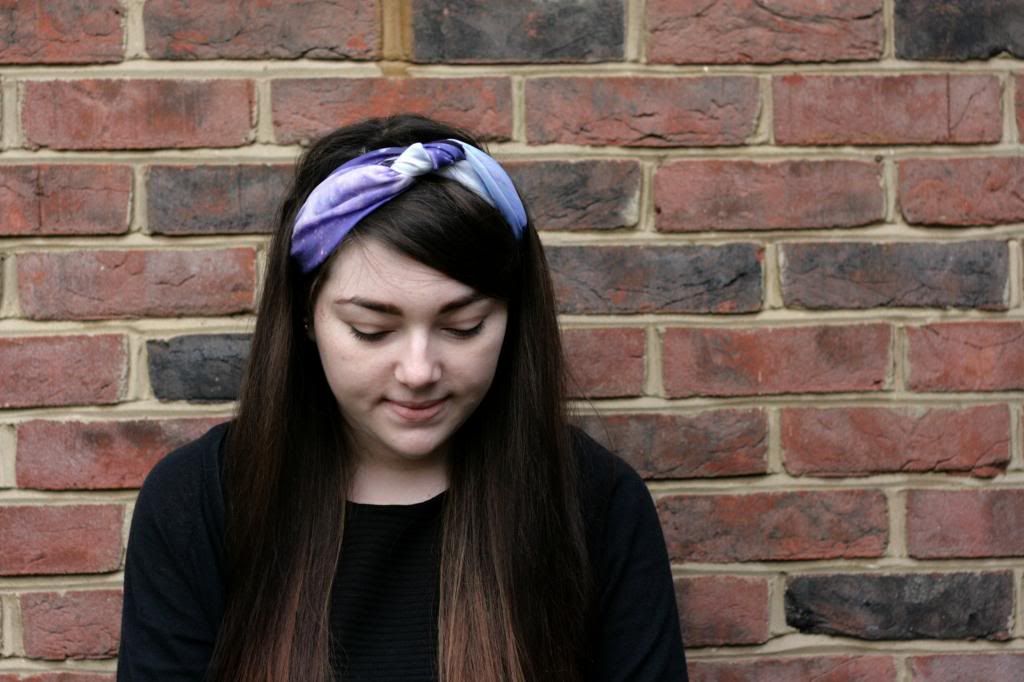 A super simple one to do, again with the scarf under the hair and bringing the scarf end's up over your head, I tie mine in a knot twice or three time's and then tuck the end's in.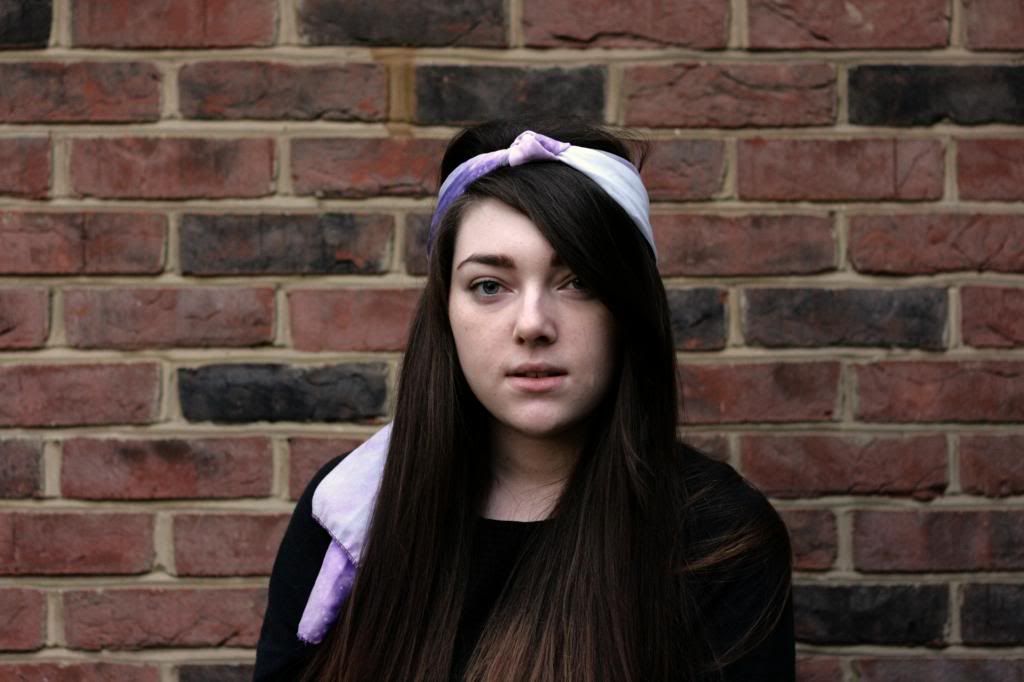 Instead of under the hair this one is going on top. Before putting the scarf on the hair, I first just make a knot in the middle of the scarf and then put it around the front of my head and tie at the back twice to make it super secure. It tend's to slip when it's like this but tying it secure is fine. Again it's up to you leaving the end's free or tucking them in.
Do you like wearing scarf's in your hair? Will you try any of these?
~p.s- excuse my awkward looking face in these!~