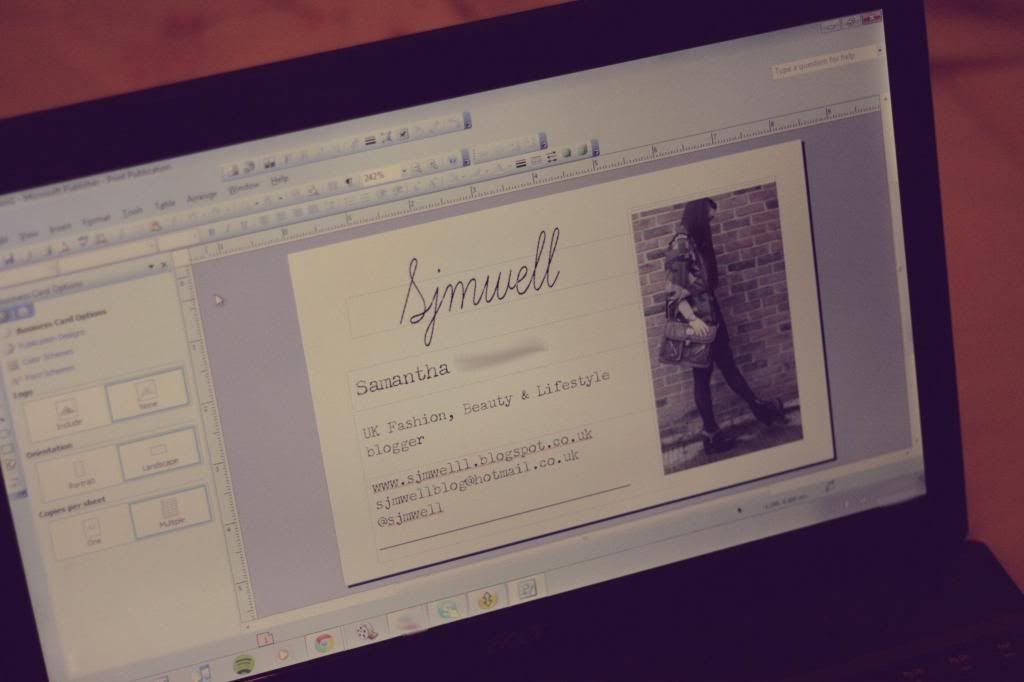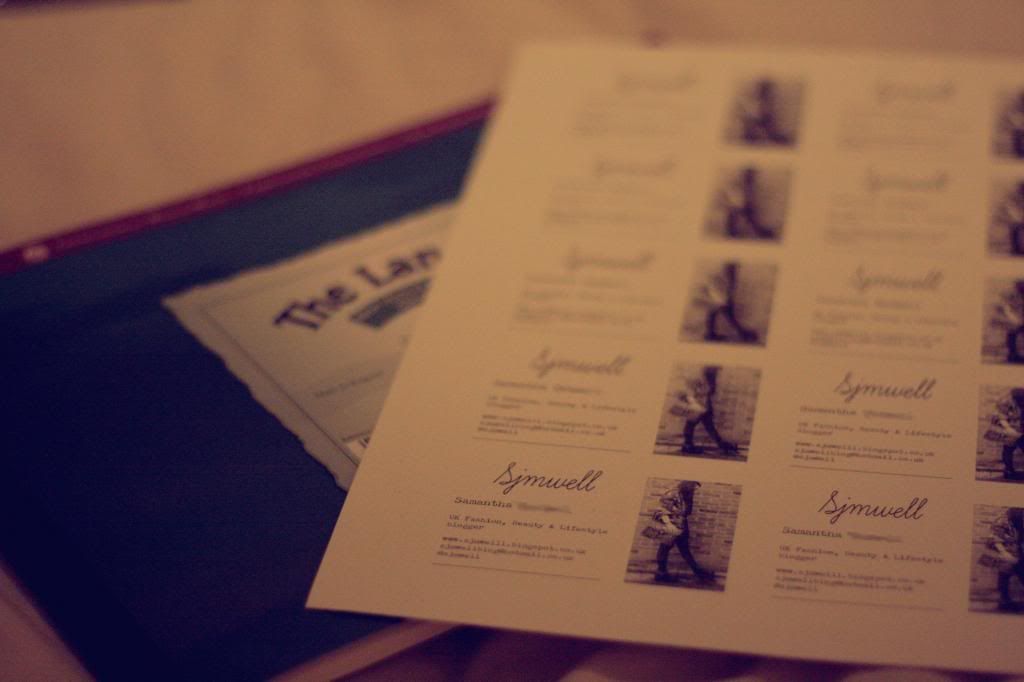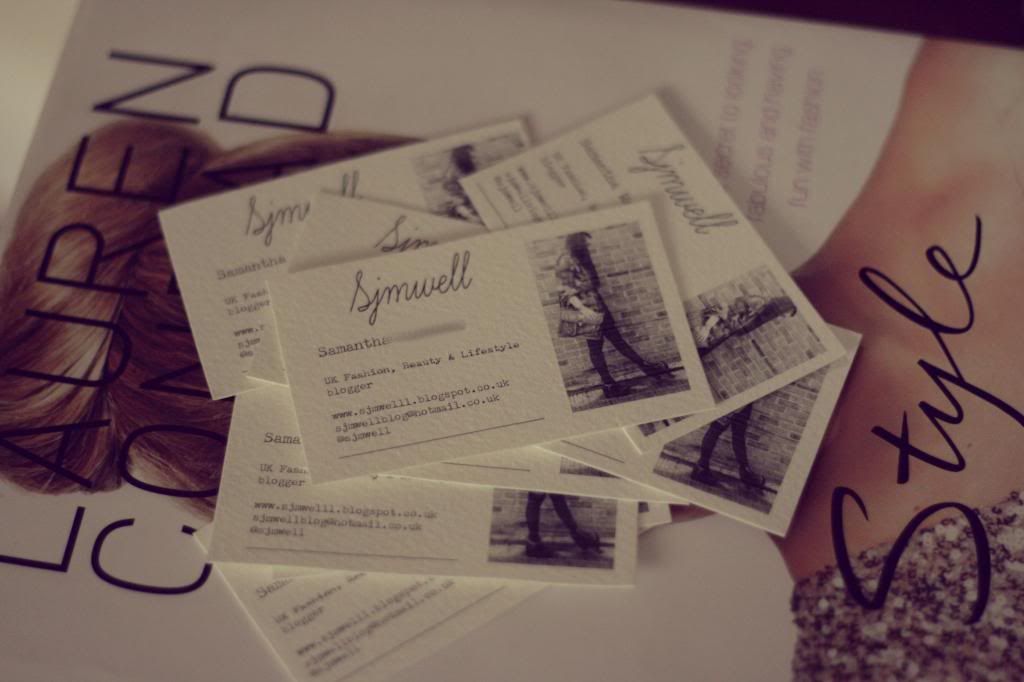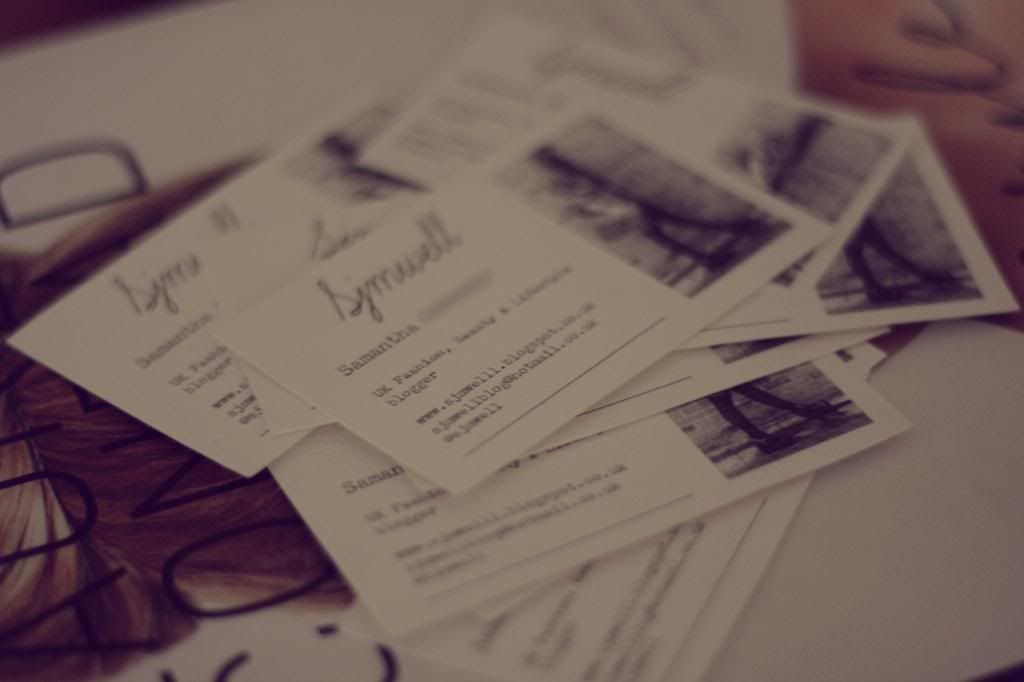 When I think about it, it did actually take me a while to get some blog business card's made. I originally was just going to order some through Moo (which most blogger's rate!) but I was never happy or content with how I made them look so I just forgot about it. This year I made another blogging resolution to get myself to some blogger's meet-up's and finally meet some lovely blogger's. Last year I was either not able to make them on the date's or just too nervous and shy for my own good. Now I can't see myself being 'Oh here take my card' but I've read from other blogger's business card's are a great idea. I have a few thing's I hope to go to this year and it will be really easy and simple to just give my detail's on a card for anyone who ask's.
I'm planning on making a couple of design's but this was one I just made up the other evening. It was super easy. I used Publisher and printed them on to watercolour card/paper. I had the biggest challenge to find thick enough and good card but I ended up buying a watercolour sketch book because it was just the right card I was looking for. I blurred out my surname just in-case y'all wanted to track me down, obviously joking, It's not the biggest deal. Now to make a diy case to keep them all nice and clean.
Have you made blog business card's? Do you think they're a good idea?