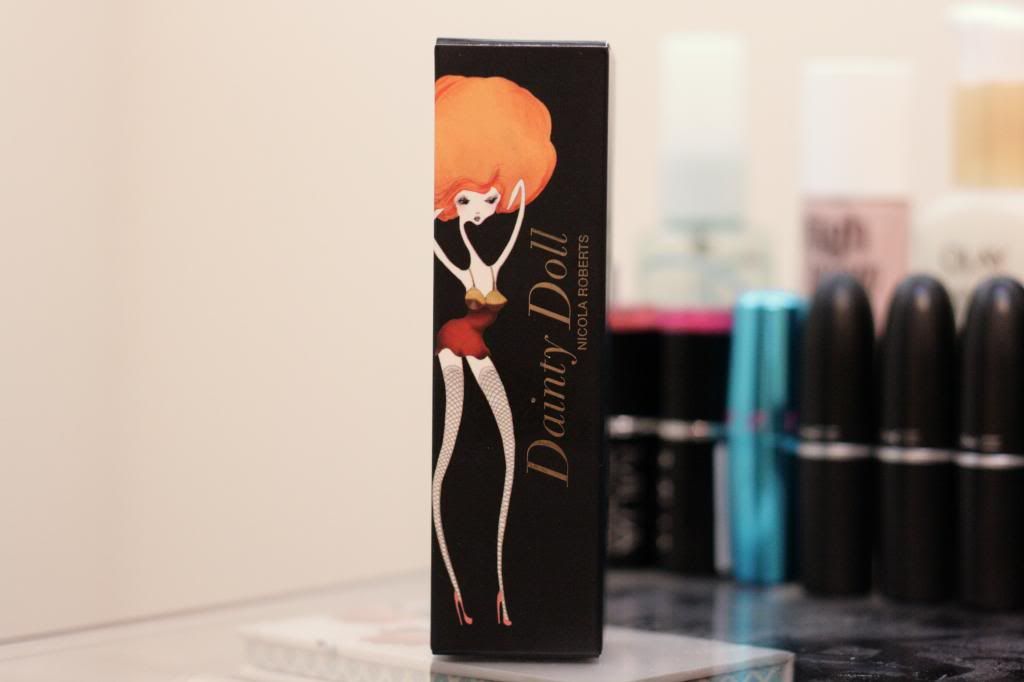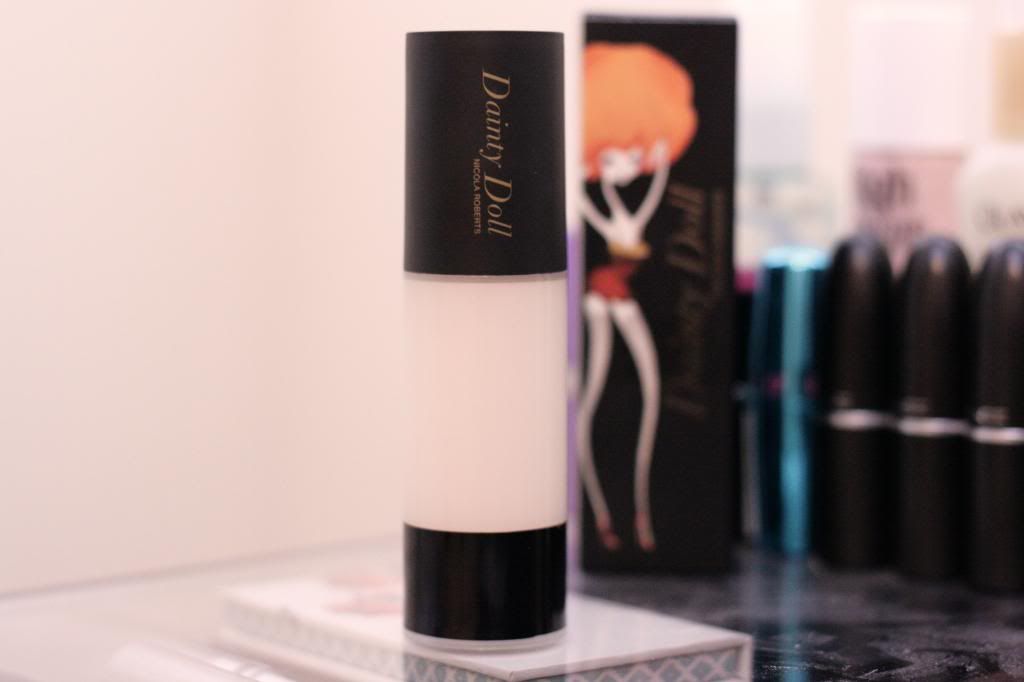 (Swatched L-R) Bourjois Healthy mix '51', Missha b.b cream (post here), Dainty Doll '002', Estee Lauder double wear (Lightest shade)
I think I've finally found a foundation pale enough for the Casper which I am. Something I thought I would never ever say. Getting hold of this Dainty Doll foundation was as much of a challenge as it was to find a pale enough shade in drugstore brand's, I rung the Boot's number on their website and the lady said she was un-able to find any store that has Dainty Doll. It is online on a few website's including Boot's. This was a bit of a pain because everyone need's to test out the shade's before buying. It's a little pricier then standard drugstore brand's at £22.00 but I've got to the point where If the shade finally suit's me I'd splurge on a good foundation.
Last year I posted about Missha b.b cream (post here) which was until now the only foundation I'd currently found to even be remotely close to my skin tone. I ordered from Korea on Ebay and it's still yet to run out so it's worked out really good value. Drug store brand's please start making better shade range's! As you can see from the swatches Missha b.b cream is a bit more pink toned where as the Dainty Doll foundation is more yellow toned.
I don't actually wear foundation everyday, I just conceal and powder, but I do if I'm going out some where special for a bit more of a perfect base.
I've found the dainty doll foundation is perfect for under the eye's before I apply my Bobbi Brown Corrector (post here) because it lean's more yellow-cool toned it counteract's the purple-ness of my under eye (one downside of late night's and super paleness) and also act's as a great base to stop the B.B caking.
One word to describe this foundation? Perfect.
It's what I've been searching for forever, it has a beautiful satin finish which really look's beautiful in all lighting when it catches the light, it's also build-able without creating a cakey mess. When I was googling for review's alot of people noted to buy the 2nd shade even if you are super pale and usually go for the lightest. A very strange idea when you are used to going for the lightest fair shade automatically. As I was ordering online guessing my shade was really hard (wish Dainty Doll was made more readily available in stores!) Apparently the shade 001 was practically white but would be ideal to mix in with other foundation's that need lightening. I ordered 002 and it's perfect for me, I could probably go for 001 and mix in a tiny amount just to make it the ideal shade but I don't want to look too ill by going too light.
I left the swatch to dry on my arm and left it for 4hour's+ it and didn't oxodize and change from the perfect shade to the oh not so perfect'o shade.
The coverage is light to medium, I use it sparingly and it cover's just nicely. It is buildable if you wanted a bit more fuller coverage.
This foundation really does give a lovely finish when blended out and I love that it gives a satin finish. I'd also like to try some Dainty Doll concealer. I'm so happy Nicola Robert's introduced a 'fair skin' brand to the beauty market, there's not many brand's that have a great range of true shade's for every girl and even the fairest are basically orange, so yay for Nicola!
It's currently my new favourite thing and hopefully it remain's to be. I'd love to pick up and try some Illamasqua foundation's as they were my next go to brand for fair foundation's.
Have you tried this? Any fair foundation's I need to try?