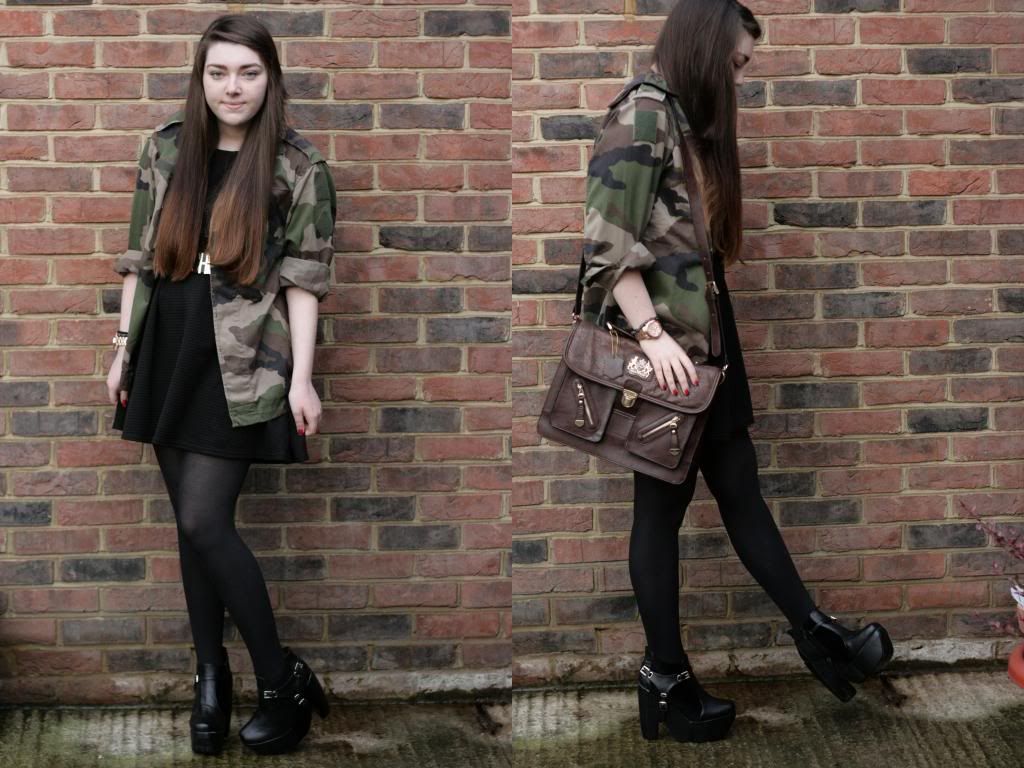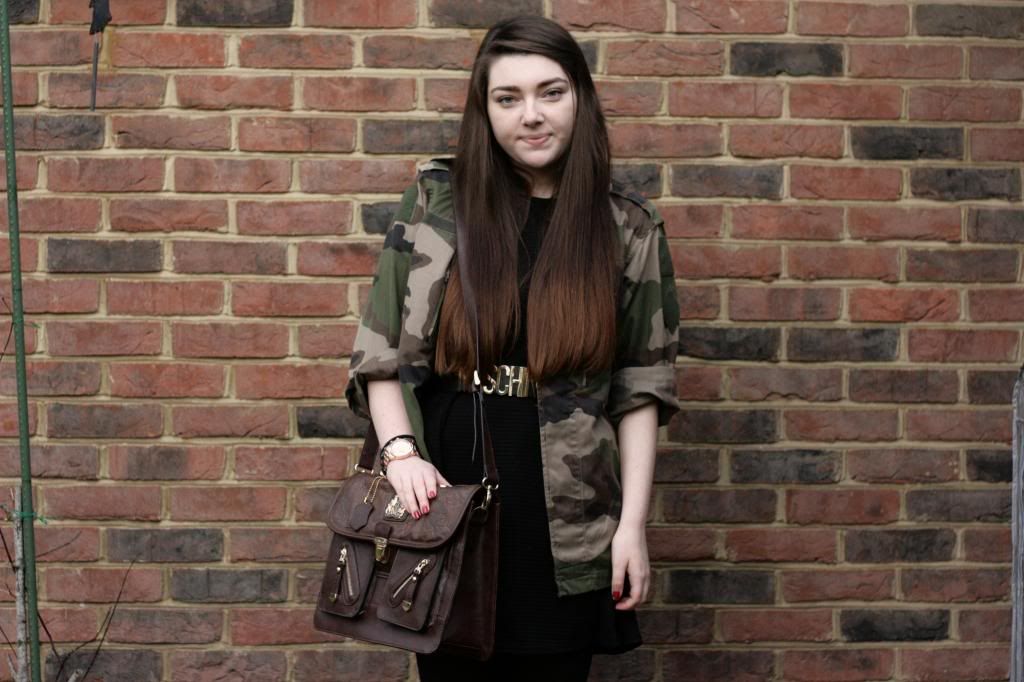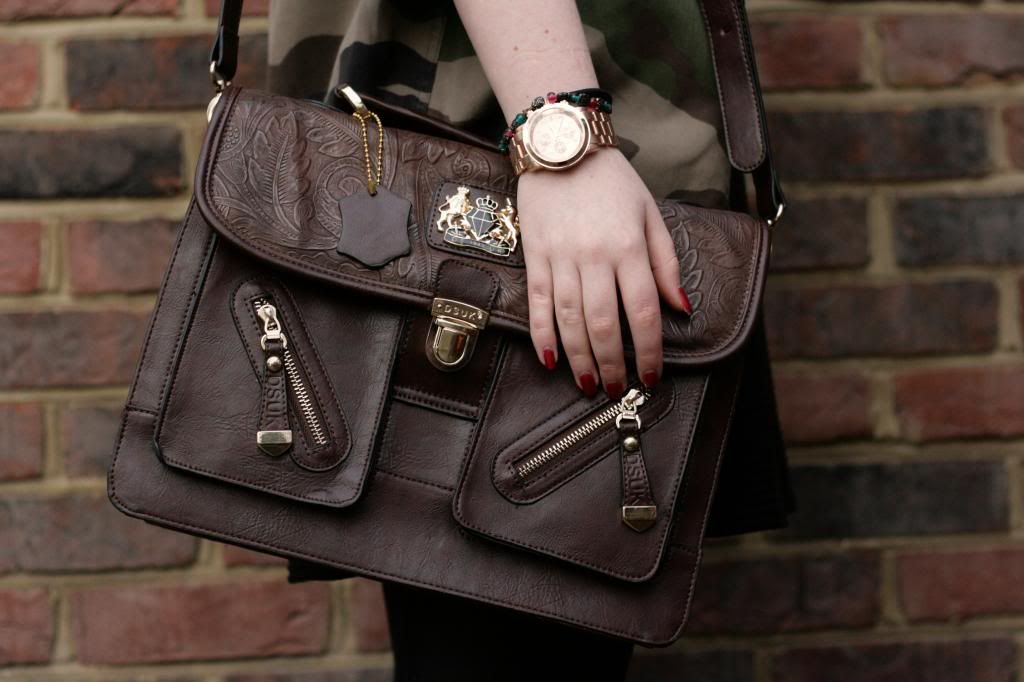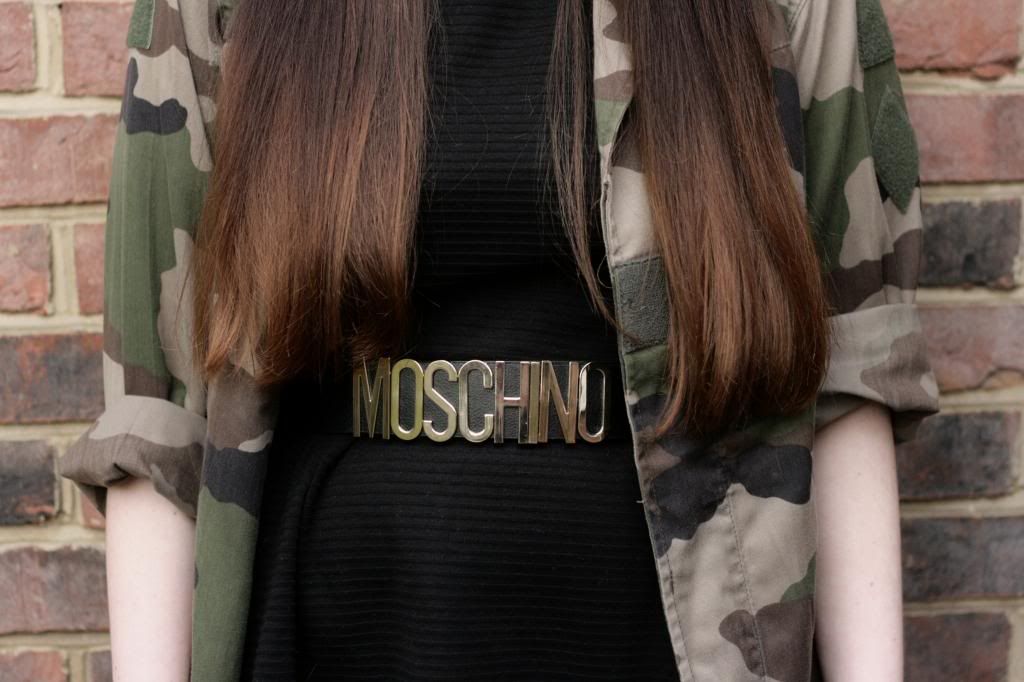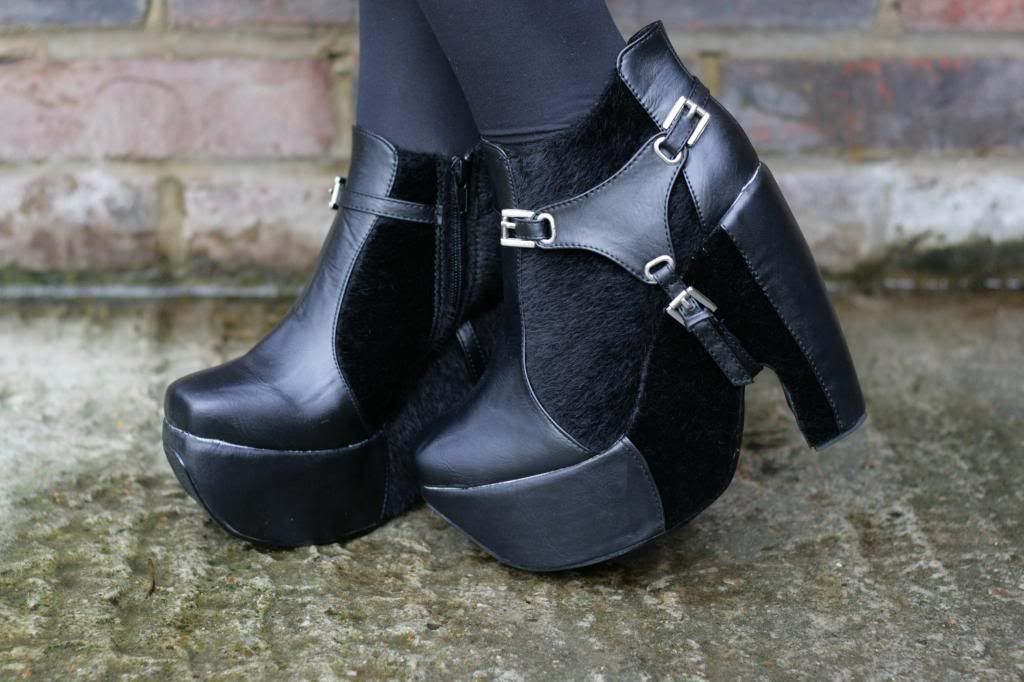 I'm strangely and un-intentionally wearing all my favourite thing's in this post (oop's) I picked up the infamous River Island chronograph ~dupe~ of my new Michael Kors watch (Post Here) which I'll be comparing in a post soon! Along with my
two
favourite item's I received for Christmas my 'Moschino' belt and boot's. The boot's are actually really easy to walk in because of the platform and rather comfortable. I love them so much they just add a bit more to it then my usual ballet flat's. The seller did recommend to size down, I'm a size 6 in all shoe's and was quite un-sure whether to size down or not but luckily when they arrived and I tried them on they fit me like a glove, yay. I also received this absolutely stunning satchel from Brand Village before Christmas but what with being a busy bee working until late I didn't have a chance to show this beauty on the blog. It's such a well made satchel with a sturdy bottom and I've been using it so much to carry around all my stuff.
As a ~blogging resolution~ this year I'm going to try and keep up with outfit post's as they along with my random photo post's & diy's are my favourite to post.
Anyone else made blogging resolution's?