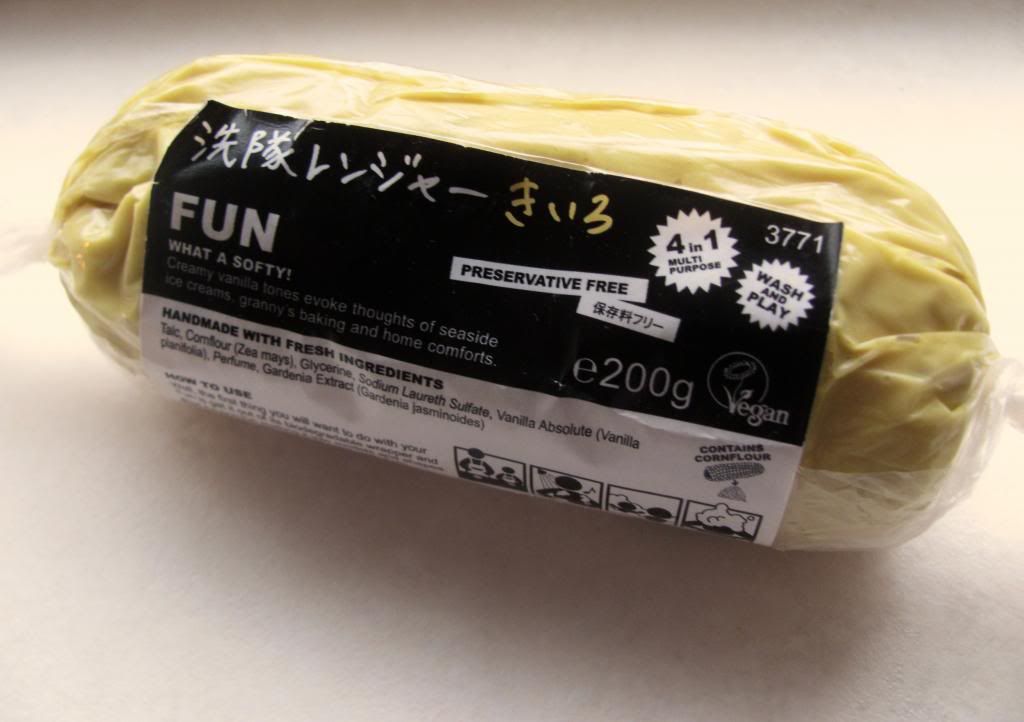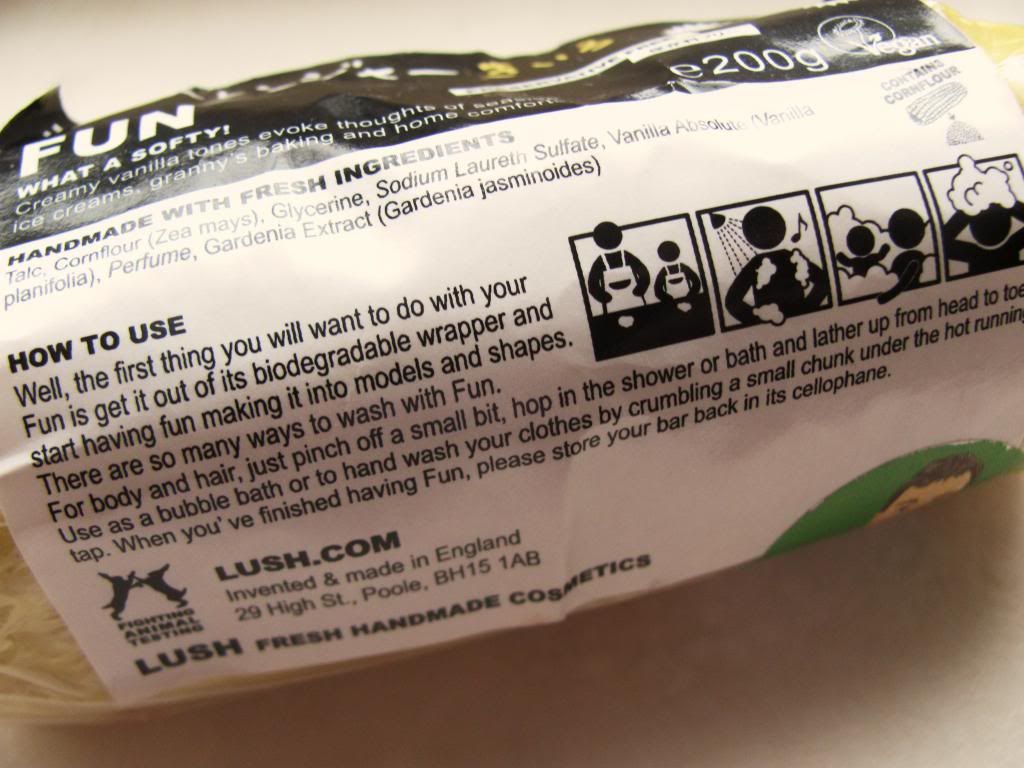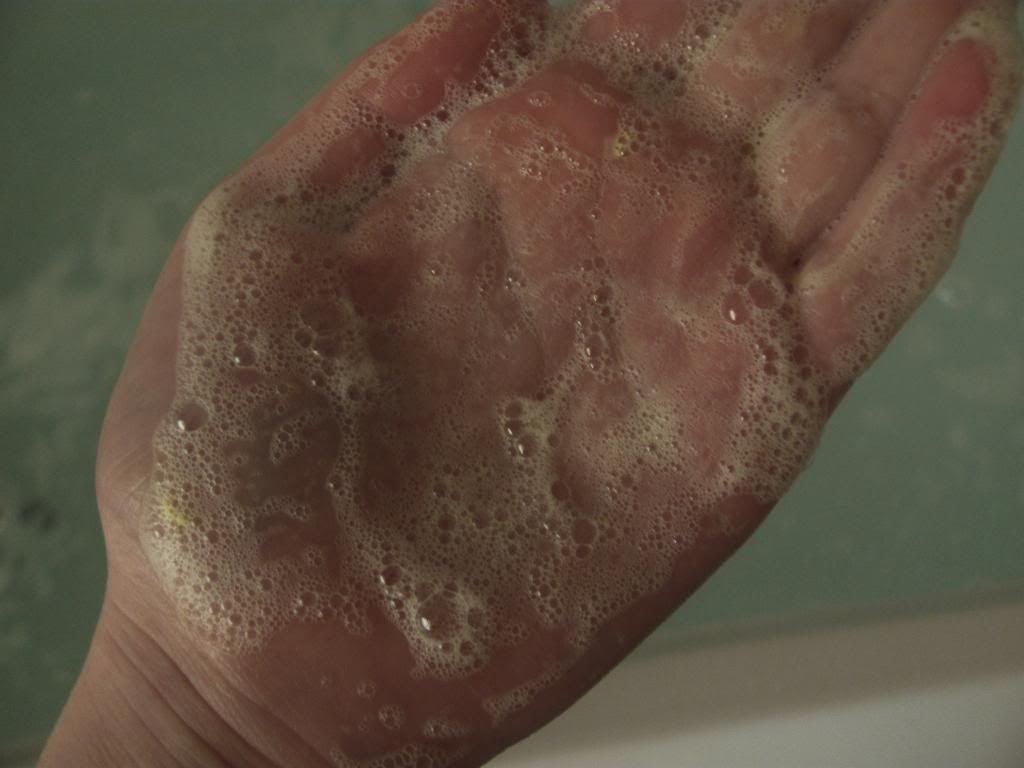 I spotted these while Christmas shopping, after standing smelling every 'colour' I was a little un-sure of what they actually were. Lush bubble bar's are my favourite as you can tear a chunk off and have a few use's of them, this bar is the same theory. Of course the lovely people at Lush were as welcoming as usual and I was soon informed of what these play dough like coloured thing's were. I also love the little illustration on the packaging of what you can use it for and the always great written bio.
I first tore a chunk off and the child in me rolled it into a ball and then a heart then proceeded to dip it in the water and yes this stuff did make bubbles. I was quite un-sure whether in it's play dough state it would actually translate into real bubbly loveliness.
I used it in every way they recommended and my favourite was actually using it on my skin, it make's so many bubbles with the smallest amount this will truly last ages. Even though I don't tend to favour using these sort of product's on my hair as an everyday wash I popped some on the end's and that also worked well. I like how the yummy vanilla smell lingered on my skin even after I washed it off. Vanilla is my favourite 'scent' in candles and bath product's so I really love how this is just vanilla on it's own.
At first I thought £5.00 was a little steep but from using the tiniest amount the other day I think the bar will last me a while.
It's basically like play dough when you first touch it and take some off and they do say to wrap it back up. I found mine has started 'melting' a couple of day's from opening it first. I'm not sure if it's advised but I did pop mine in the fridge for half hour to firm it up.
They also come in blue, pink, red and green. All in different 'flavour's.
Have you tried these yourself? Do you like the idea of them?