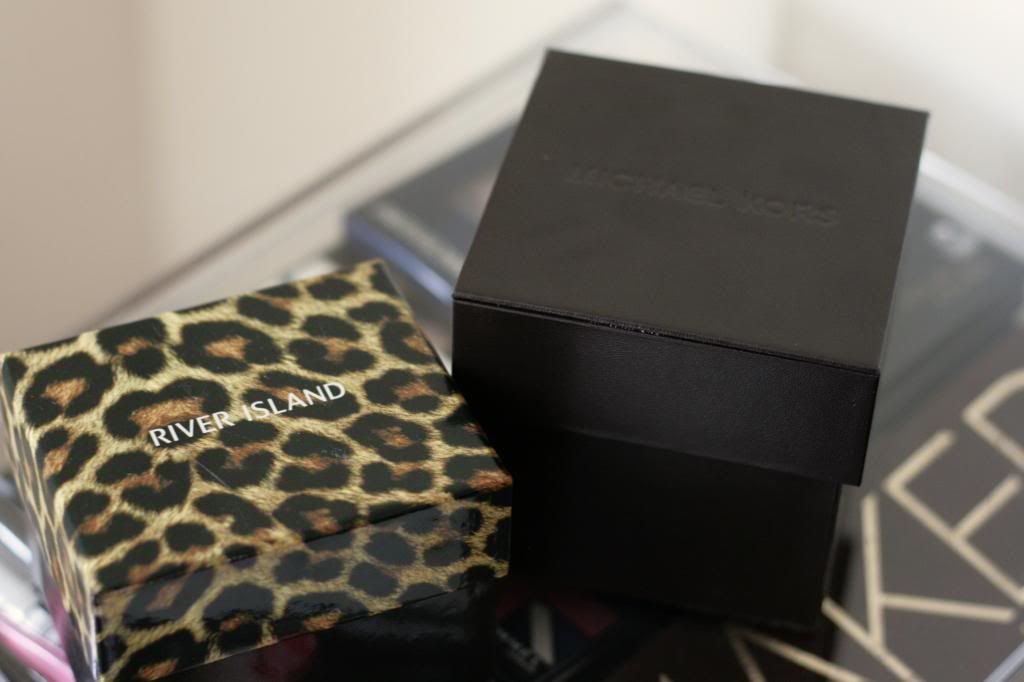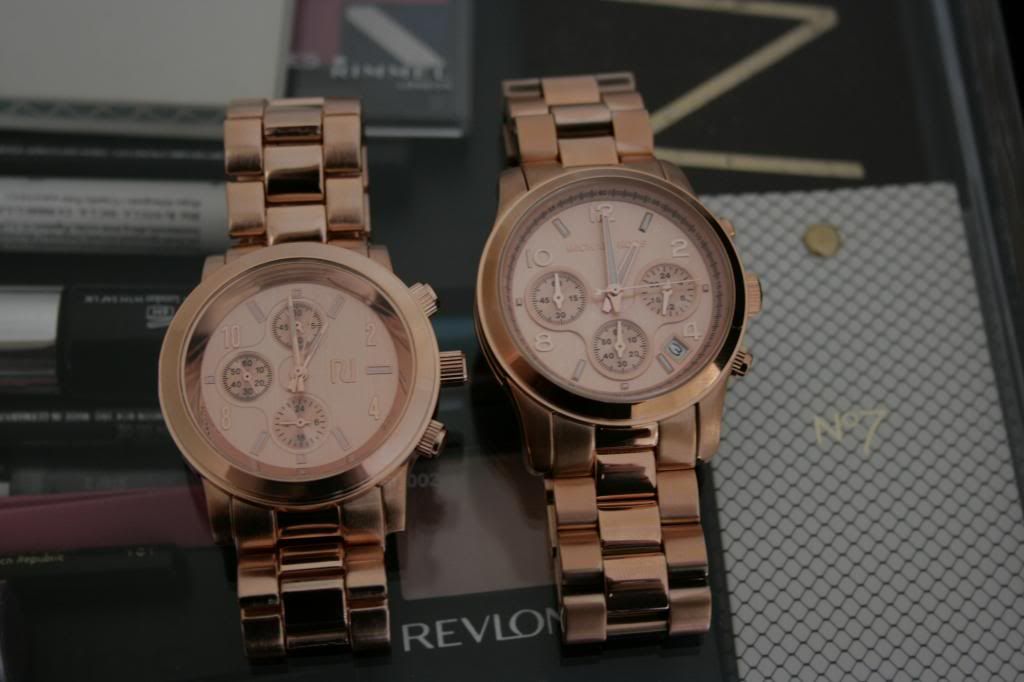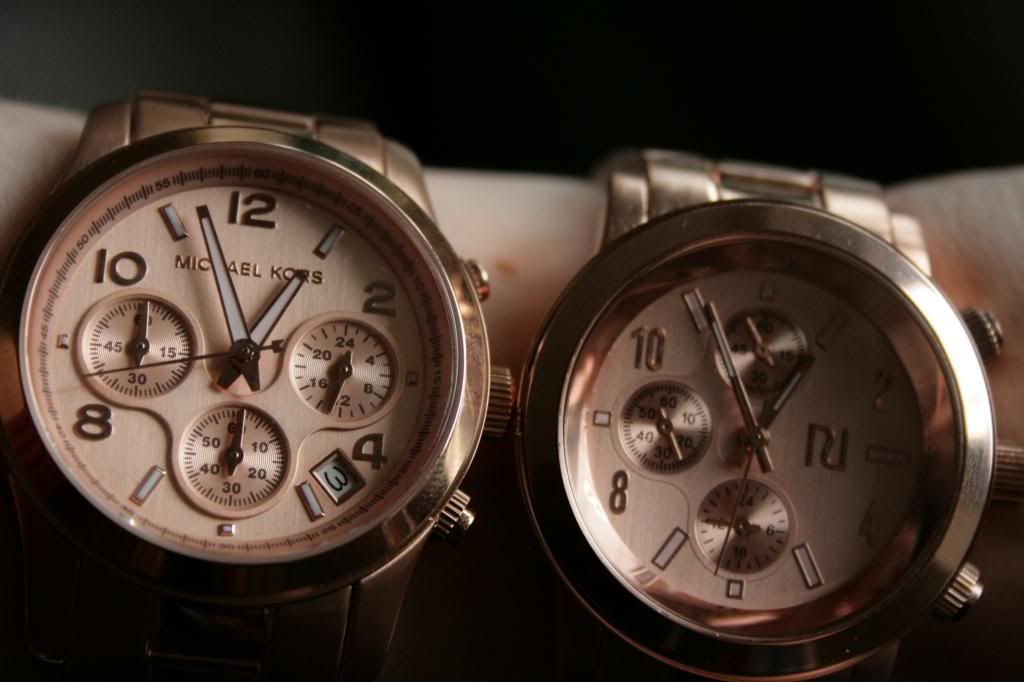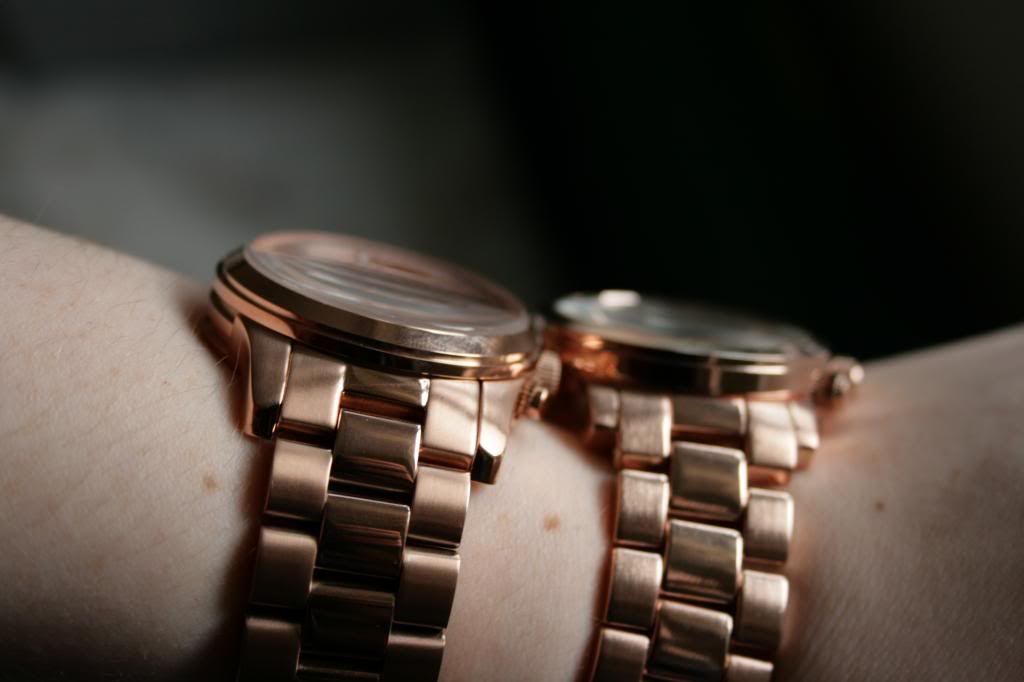 Michael Kors Rose Gold chronograph £230 (
post here
), River Island Rose gold chronograph £28 -
Here
The other day I posted about my new Michael Kors watch and now also my 'everyday' dupe of it has the spotlight. The River Island chronograph.
I wear my MK alot but for those day's i.e work I don't really want to wear it and risk damaging it. The River Island watch is an amazing dupe of it, when put next to each other you can tell the difference by the slight richness of 'rose gold' the shininess, the overall quality and the face's of the two.
The River Island watch really is amazing, it's such good value for money and doesn't stick out on your arm as a 'High street dupe' I luckily picked up the last one in my local River Island, they also had the normal 'gold' one too. They are now back online if you were un-able to pick one up in-store.
I seem to have a slight watch obsession recently and I love both of these. I'd definitely recommend the River Island watch for anyone wanting a lovely chronograph and don't wish to buy the MK.
Anyone else loving chronograph's? what's your favourite watch?