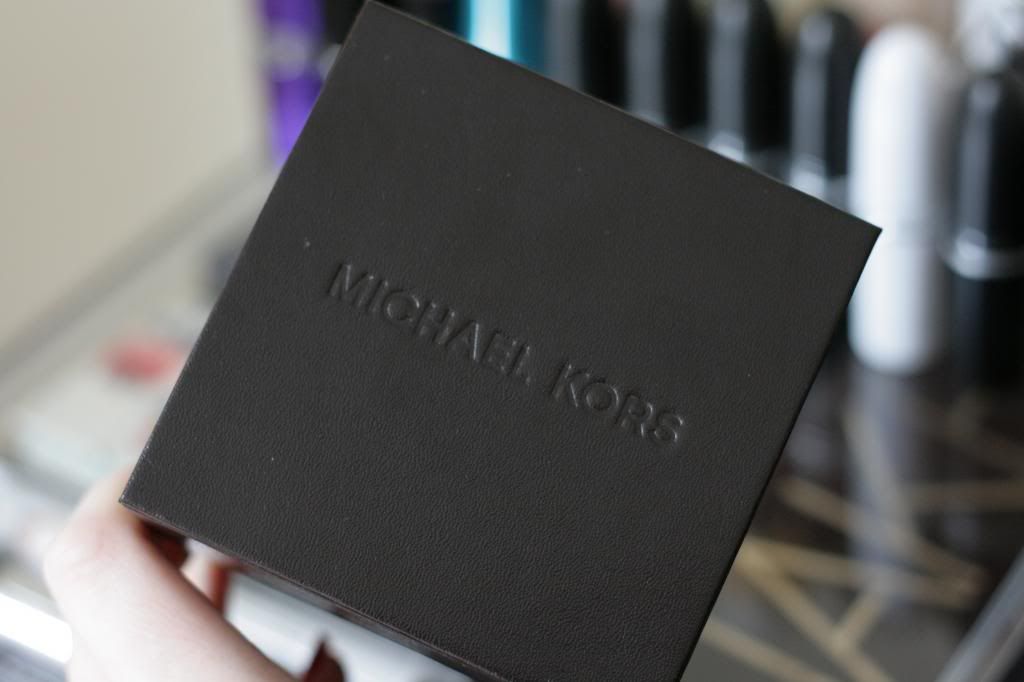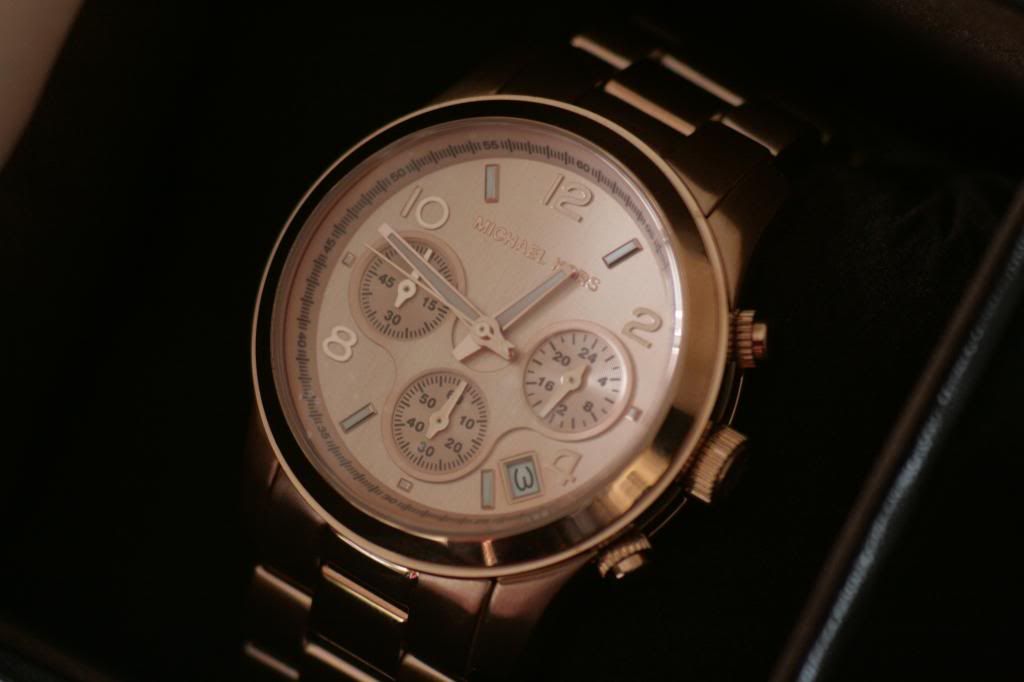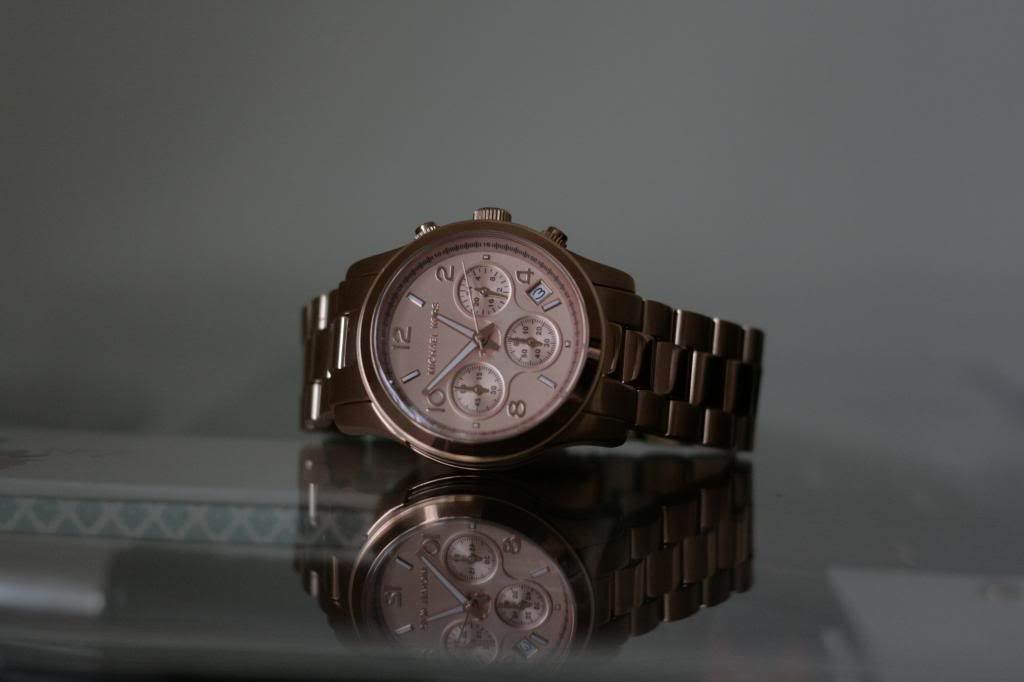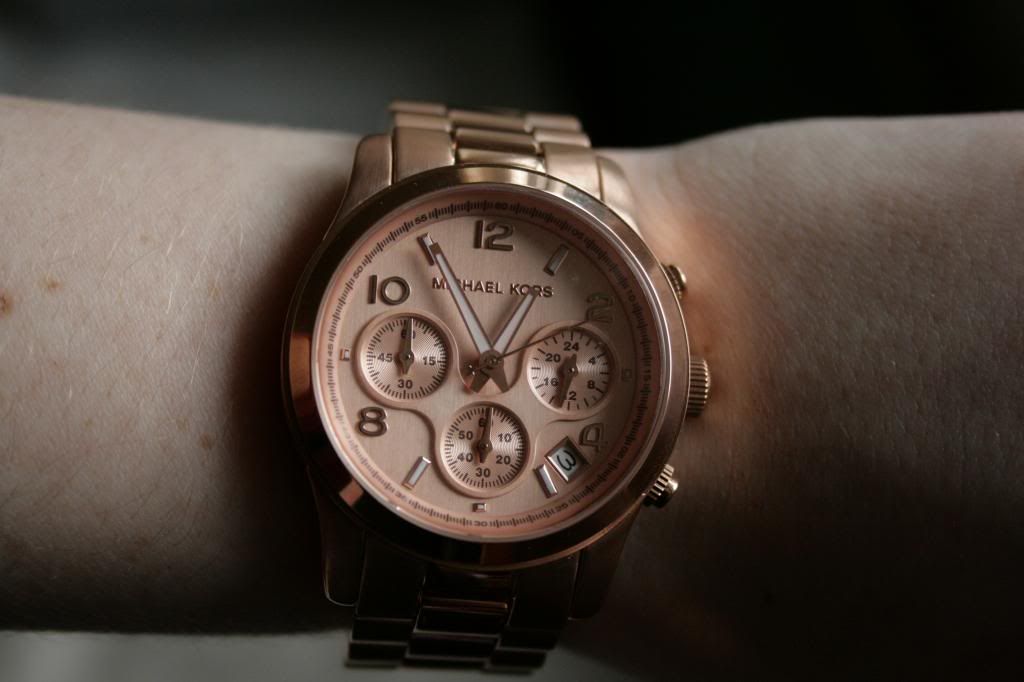 Introducing this new beauty to my collection, the Michael Kors rose gold chronograph. I recently received this from my parent's for my 18th birthday and it really is one of the most beautiful present's I've received. It may be a little over exposed by most blogger's having this as their favourite watch but honestly I'm so in love with it.
I had a few link's taken out when I got it sized at the shop.
I actually love the rose gold way more then the normal gold, it just look's so lovely in the light. I seem to have started a bit of a love for watches as seeing all the other beautiful one's in store caught my eye. Oh no.