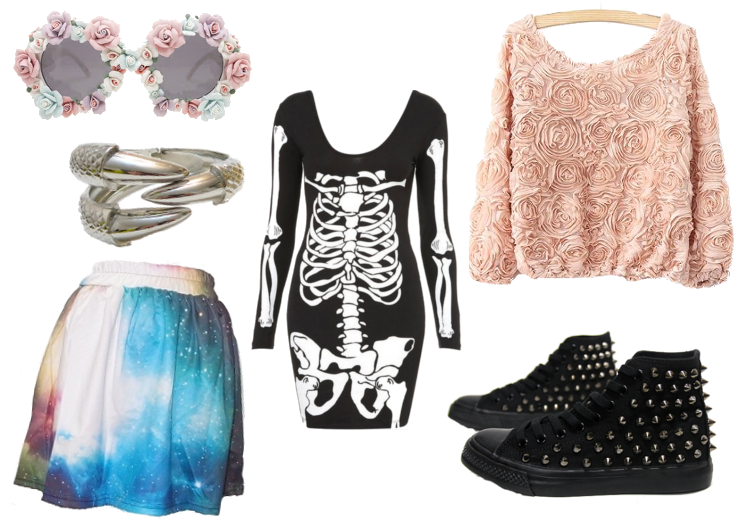 Seeing the rose sunglasses has made me want summer to hurry up even more. I love these, they're so cute. I'd probably diy these in the summer!
I also love the American Apparel inspired 3d mesh rose jumper and the Topshop Tee and Cake skeleton dress, which are such bargain's. I've been wanting to pick up a skeletal dress after seeing Meg's post on way's to wear it.
My Galaxy obsession is still there so of course I loved this skirt, need to pick one up!