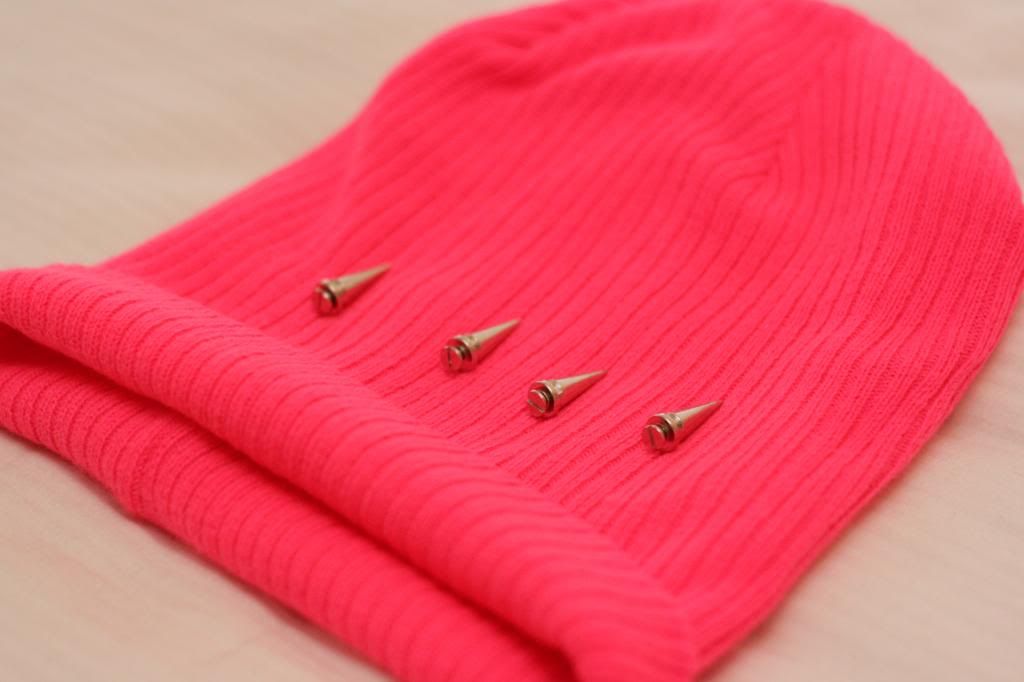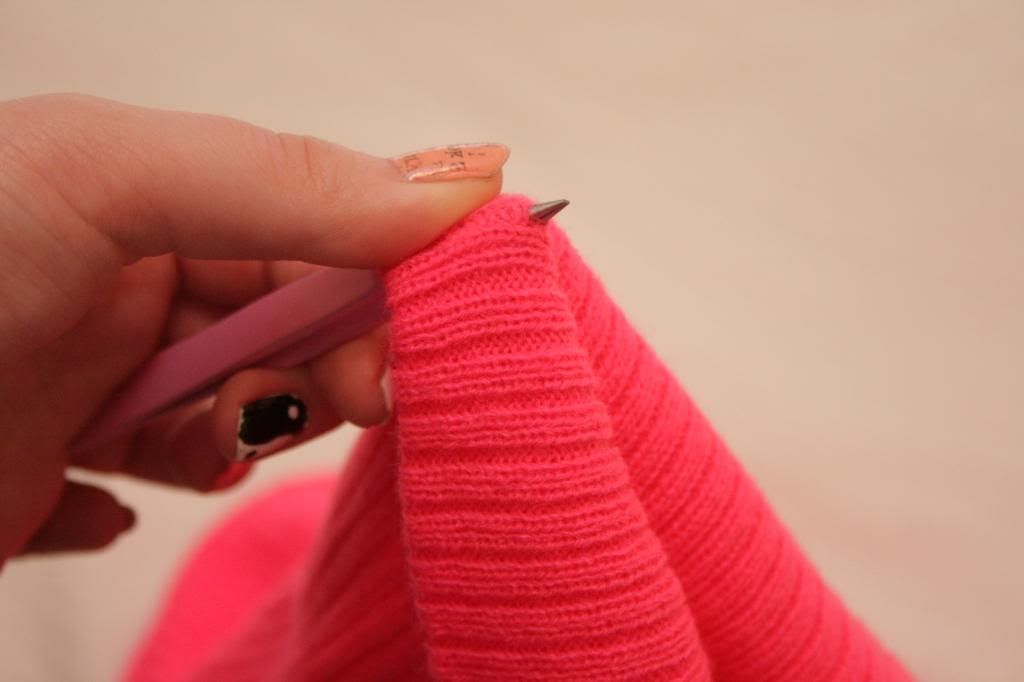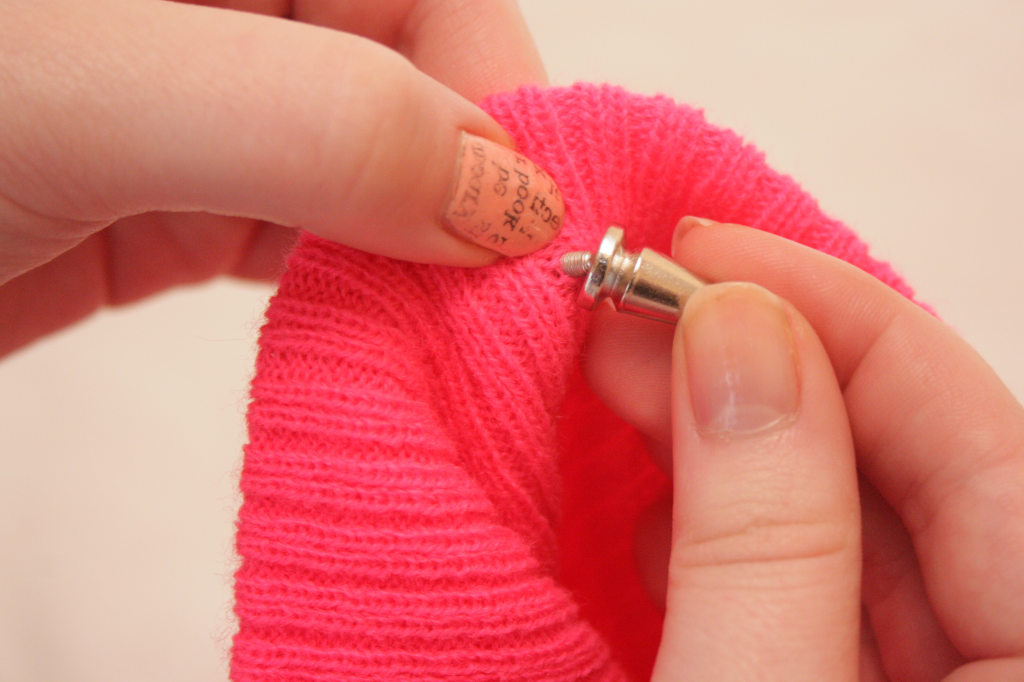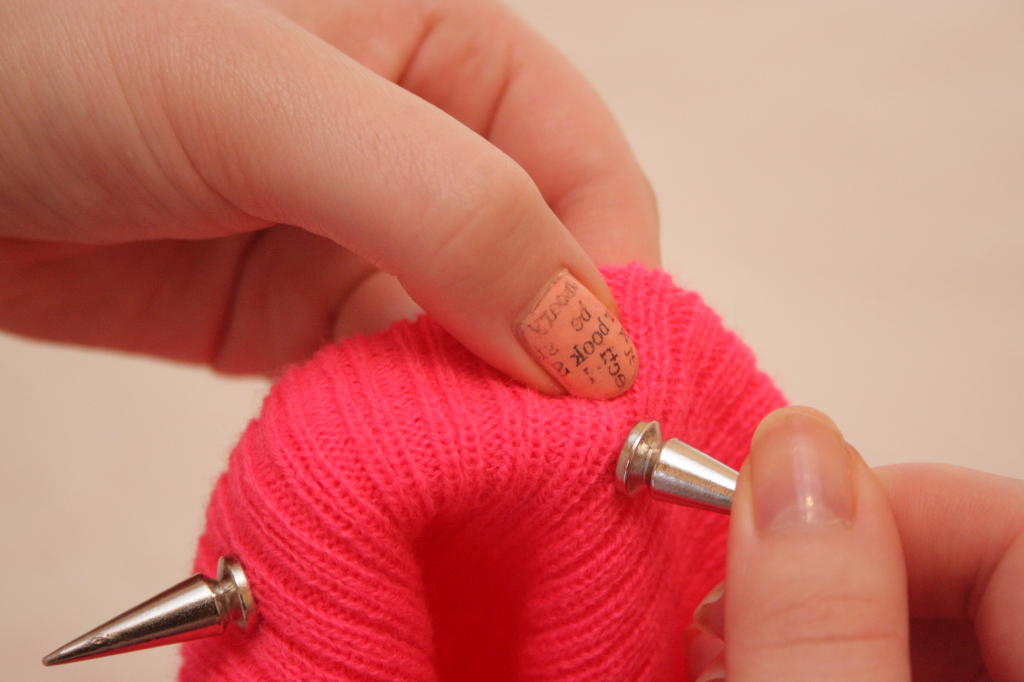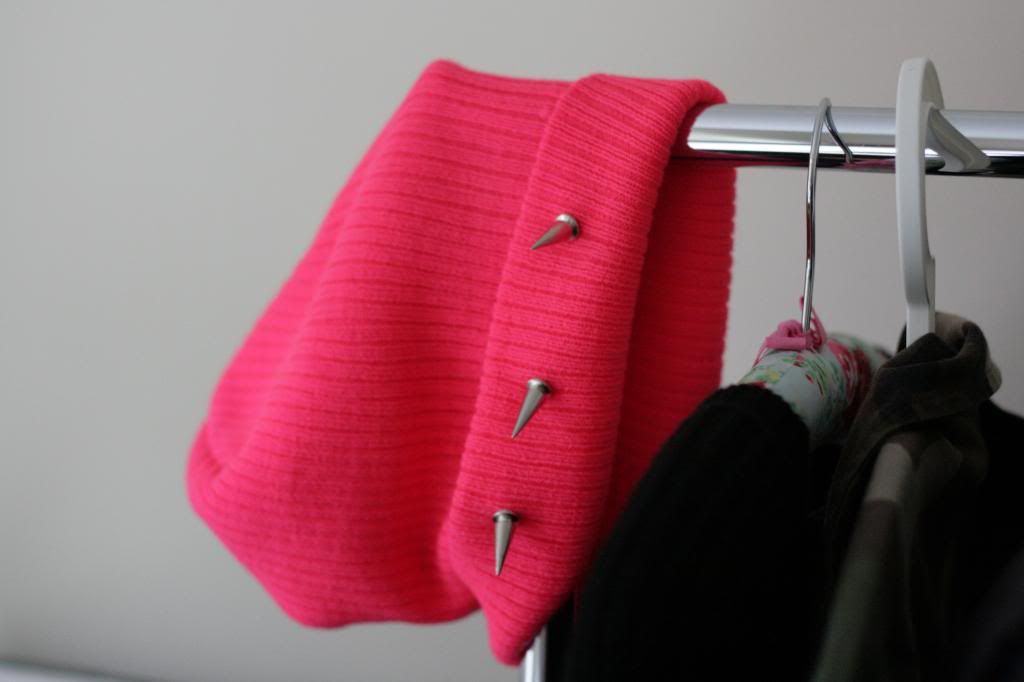 I've always loved wearing hat's and beanies are my favourite right now, I picked this rather neon beanie up in Primark the other day reduced to £1 to wear for LFW to brighten up some of my outfit's, I got a few comment's of it when I was at Somerset House which was rather nice.
For an extra bit of something I added some huge spikey stud's, I like the screw on one's because I can easily just take them off if I get bored of them on something and add them to something else (My short's in the summer, beanies in winter) It's really easy to add them to knitwear because you can loosen the stitching to put them through and so quick to do.
I couldn't find the seller I ordered all my stud's on last year but there's so many seller's and choice of different style's of stud's on EBay for good price's!
P.s- I recorded some London Fashion week loveliness for my Youtube Channel here if you fancied a watch!