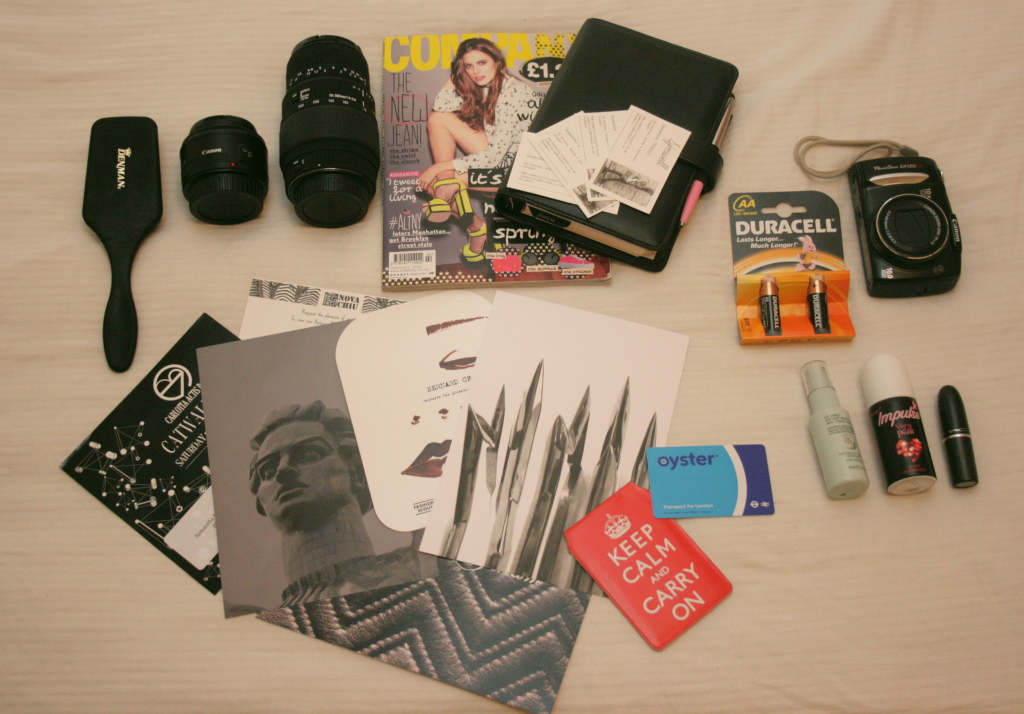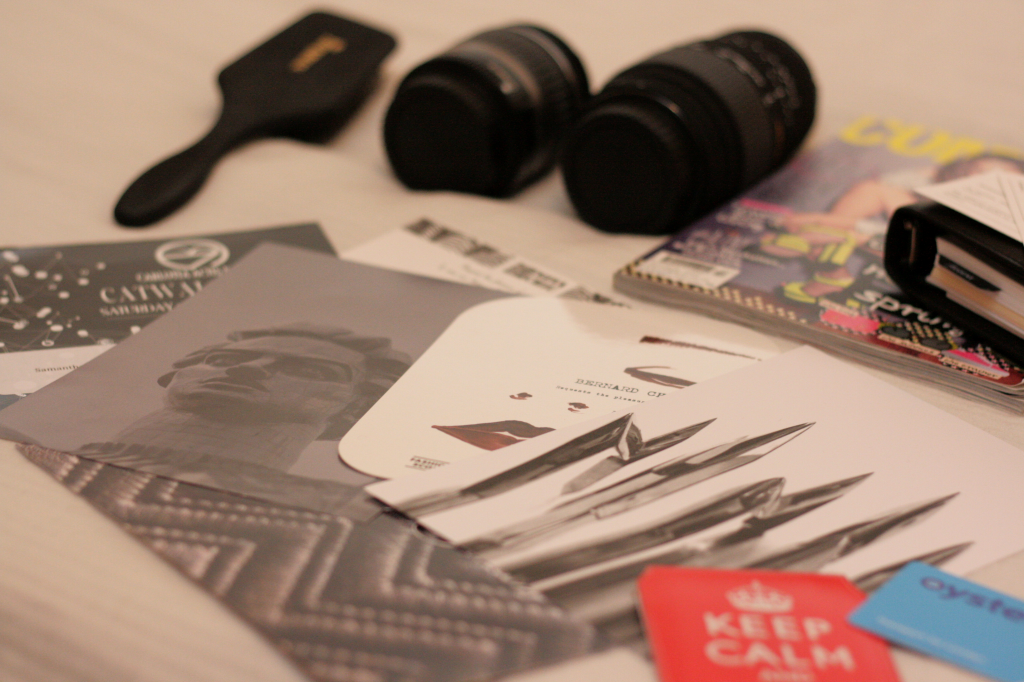 Miniature Denman hair brush, 3x Camera lenses, Company Magazine, Blog business card's, Filofax, Spare batteries, Small camera (for filming & just in case my other camera dies on me) Miniature Impulse spary, Miniature Liz Earle Skin Tonic Spritzer, Mac Lipstick, Train travel card, Oyster card, Show Ticket's
Tomorrow will be my first day and ever time going to LFW which I'm so excited for. I'm pretty much an over organiser/packer whenever I go to London or basically anywhere because I just hate being un-prepared. I'm also obviously taking my bigger camera to take photo's but I used it to take these! I probably don't need to take 3 lenses here creep's in the over prep thing again but I like to have the option's on me, by the end of the week I'll probably give up carrying it all around and just take my train travel card & camera! I'm also taking along my filofax so I know which show's are when & also has a mini tube map inside, my blog business card's and also Company magazine which I probably won't have time to read during the day at all but possibly on the train ride home. Ticket's are pretty important to take of course and also my Train Pass & Oyster card so I can get there. I'm also taking my Liz Earle skin tonic spritzer to brighten up and refresh my face and also a mini spray.
I'm also taking the usual thing's like purse, phone, Key's etc which I totally forgot to photograph.
Let's hope I remembered everything!
I know a few Blogger's are going to some show's I'm planning on attending so if you're going do say Hi! I really want to meet some lovely blogger's and I'll probably be uber shy to approach people to say Hi but I've never been to LFW or any thing blogging related so I'm really looking forward to it.
P.S- My giveaway run's out this week so don't forget to enter
to win a Mac eyeshadow of choice
here!