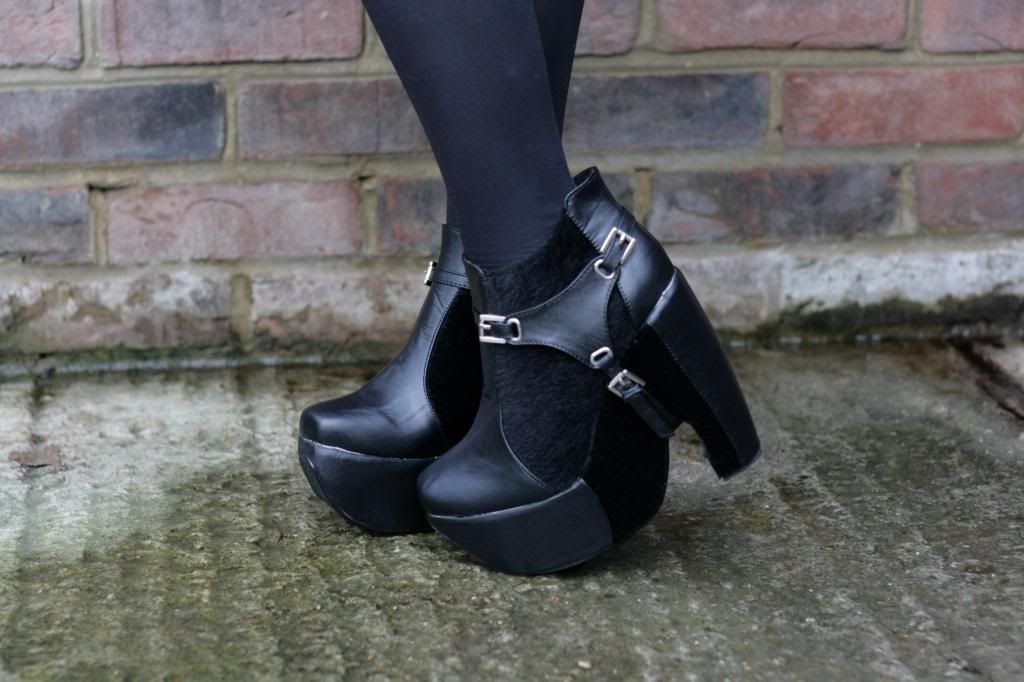 I took this the other day when it was warm sunny and very much felt like spring but right now I'm sitting with a mini snow blizzard going on outside, oh how the weather changes. I brought the top way back in October to wear for summer, it has huge split's down the sides so the weather has been far from appropriate until that sunny day but I still popped on my 'denim?' button up from Topshop which I brought so many year's ago in the sale I must have been 14-15. Of course pairing with my current favourite boots and sunglasses. It was such a lovely sunny day I even wore this (with more appropriate shoes) for a stroll down the seafront which was so nice, it felt so much like summer was arriving, doubting it now, brrr!
I had a bit of a change up with my layout, just when I'm content with it I have one of those 'let's change everything' moment's. But I just tweaked it and added a new header. Do you like it?
You may have also seen that Company style award's nomination's have begun via all the twitter & blogging world. I originally wasn't going to enter but the lovely Abby tweeted me and I thought I would.
To even be nominated would be amazing. If you have a mo' I would love it if you nominated me, it only take's a few minute's here or click the badge below. I was un-sure what category my little blog would fall into but I thought possibly Best use of photography?
Thank you so much if you do nominate me, I really do appreciate it!