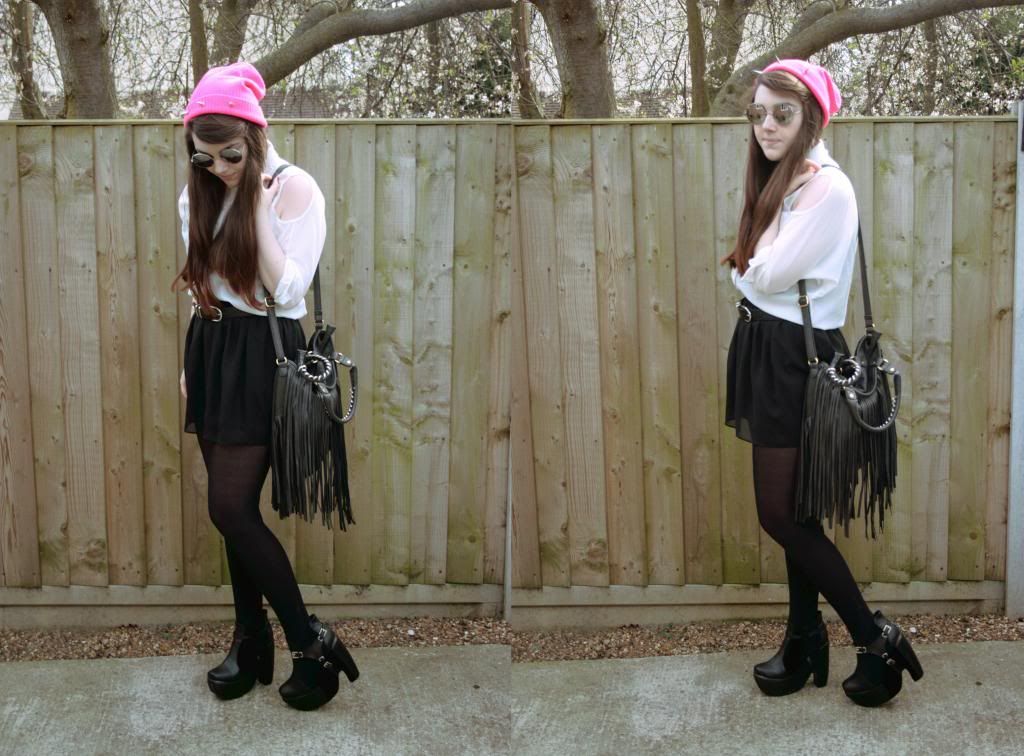 I've just realised annoyingly my belt slipped in one of the photos, oops. One down side of losing weight is the fact old clothes or belt's in my case no longer fit!
I'm really loving these boot's recently which is why they keep making an appearance!
Woof always join's me outside sleeping or watching when I take my photo's so thought I would the above photo in.