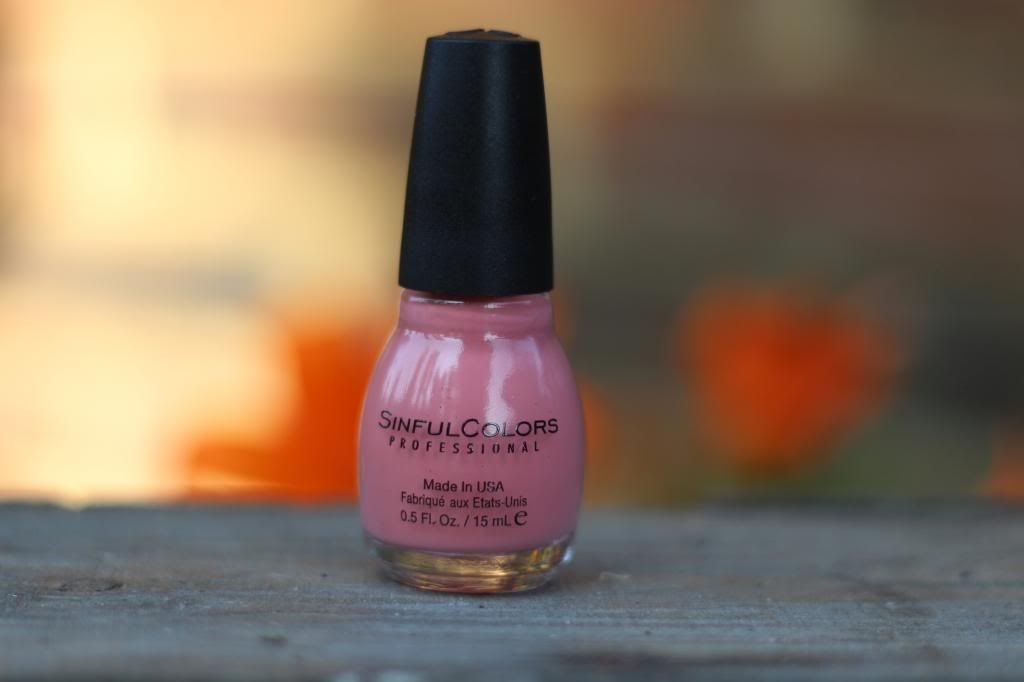 Sinful Colors 'Soul Mate' - Boot's - £1.99
Sinful Colors are actually an american brand (please bring more american brands over!) which are currently being sold at Boots for only £1.99. I've heard lots of good things from other bloggers about how good they are and as good dupes for some Essie colours. Now days I don't go for the hyped products as when I was a newbie blogger I'd buy things from hype and they would never work as good for me as reviews. I'm also trying to condense my nail polish collection down and not buy more. When my mum and I saw the stand in Boots It would have been rude to excuse their gorgeous shades. Not that I need anymore pink shades, I picked up... well, a pink; 'Soul Mate' which I can only describe as a vintage rosy almost peachy coral pink. It's such a gorgeous un-usual shade compared to the lights and brights of my collection, I can't stop staring at my nails.
I personally love fast drying polishes that are opaque after 2 coats and Sinful Colors ticked both boxes. By the time I had finished one hand the next was ready for the next coat. It didn't apply streaky or gloopy, it applied really easily and smooth. I really love this polish and think I'll pick up only a few more shades (um) and would most definitely recommend them!
What shades from Sinful Colors do you love?