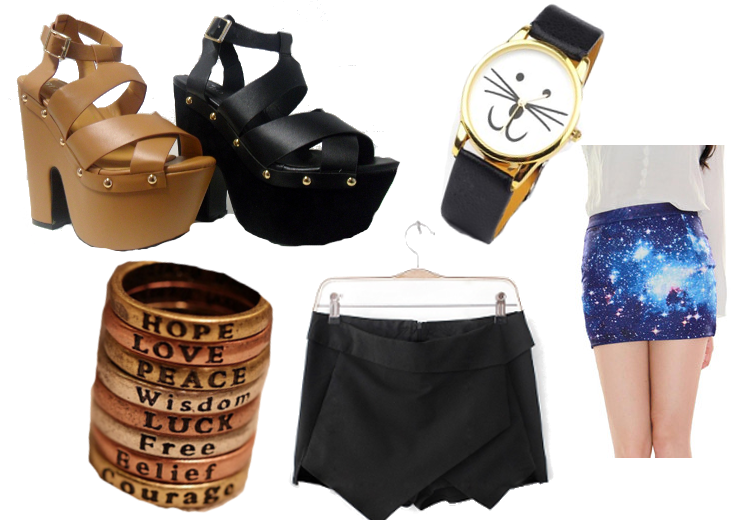 I absolutely love these platform heels, they remind me of the ones often in Topshop, is it weird to be thinking about Christmas party shoes when it's months away? no, no of course not- it's best to plan ahead.
I've recently became a lover of rings, where as I never used to wear them as I dis-liked the feeling of them on my fingers, I've been buying lots of cute normal ones and midis to wear, it's probably becoming a bit out of control, I'll stop before I have one on each finger, promise. The 'Zara' skort is a bargain, it also comes in a few colours! The galaxy skirt reminds me of my shark skirt (blog post here) which comes in an amazing selection of styles, over 20 to choose from!
How cute is the cat face watch?! I can't believe the price, It's like the ones Asos used to have online and I never remembered to order one, for that price you couldn't complain *makes order*
What's your favourite item?