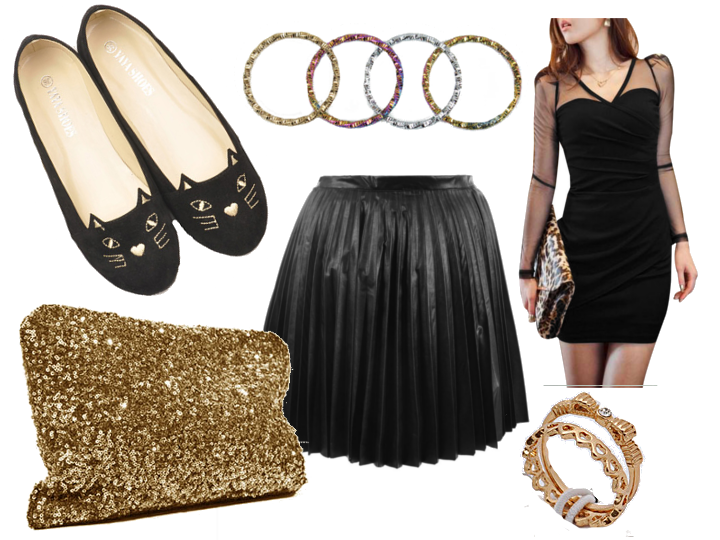 I promise the theme for this weeks Ebay Things post was un-intentionally black & gold!
I've loved the Charlotte Olympia cat shoes for ages now but these dupes are just as cute, no?
I also love sequins and sparkle with winter coming as It really brightens it up, had to throw a bit of sequin in there!
Faux leather skirts are also a favourite for winter and with the added pleats too, this one's a winner!
What's your favourite item?