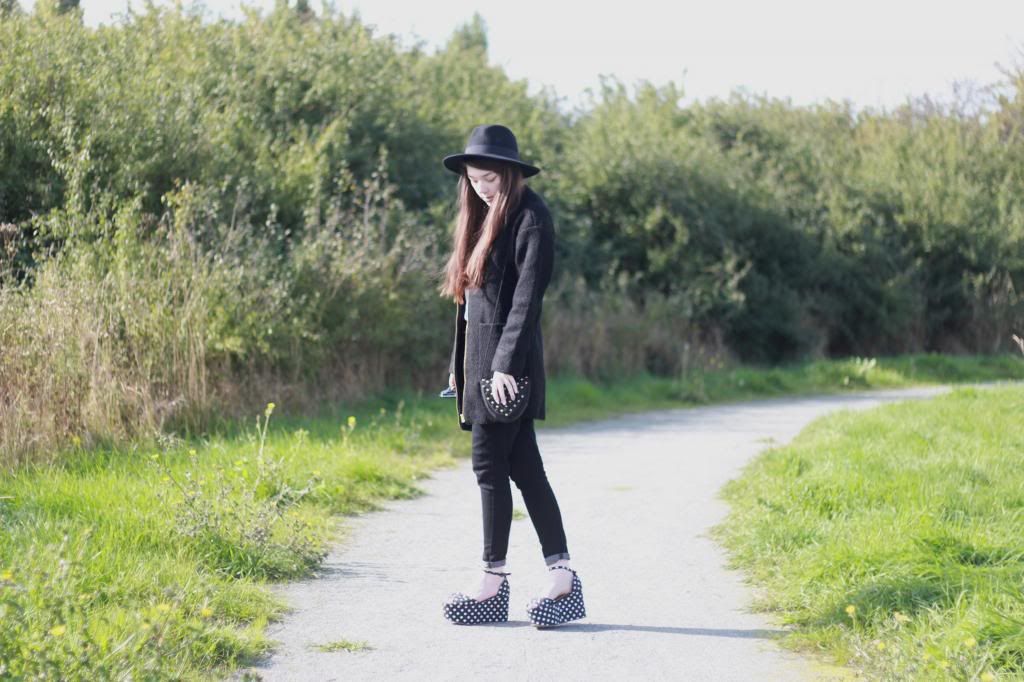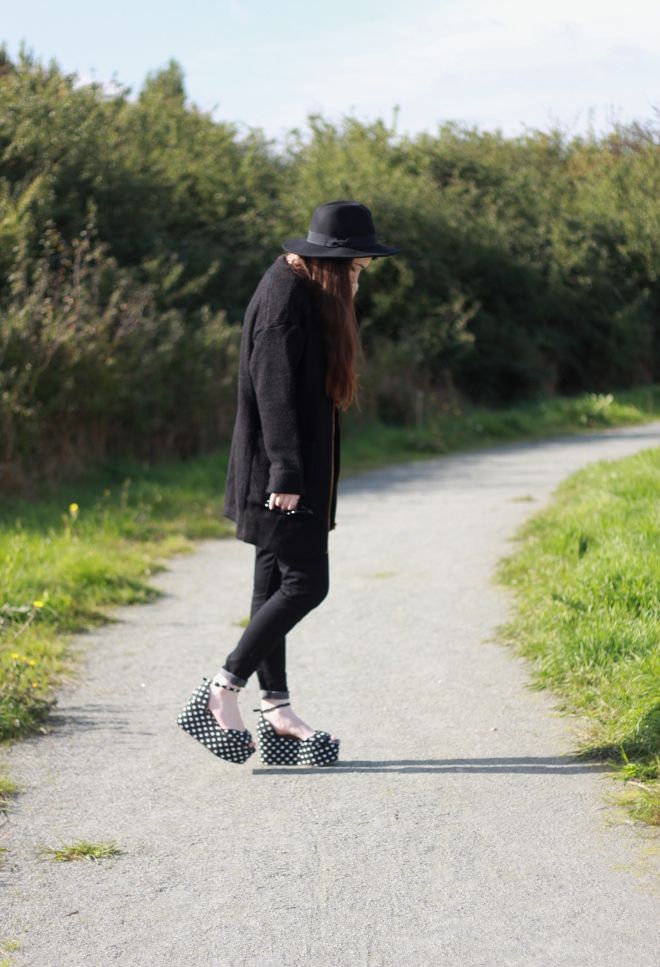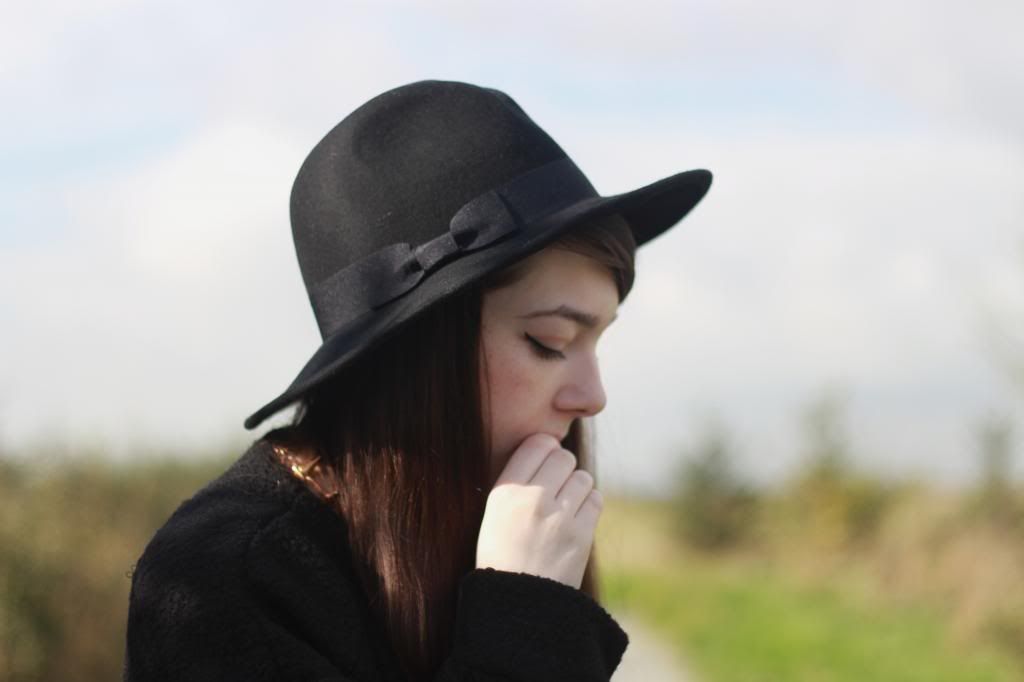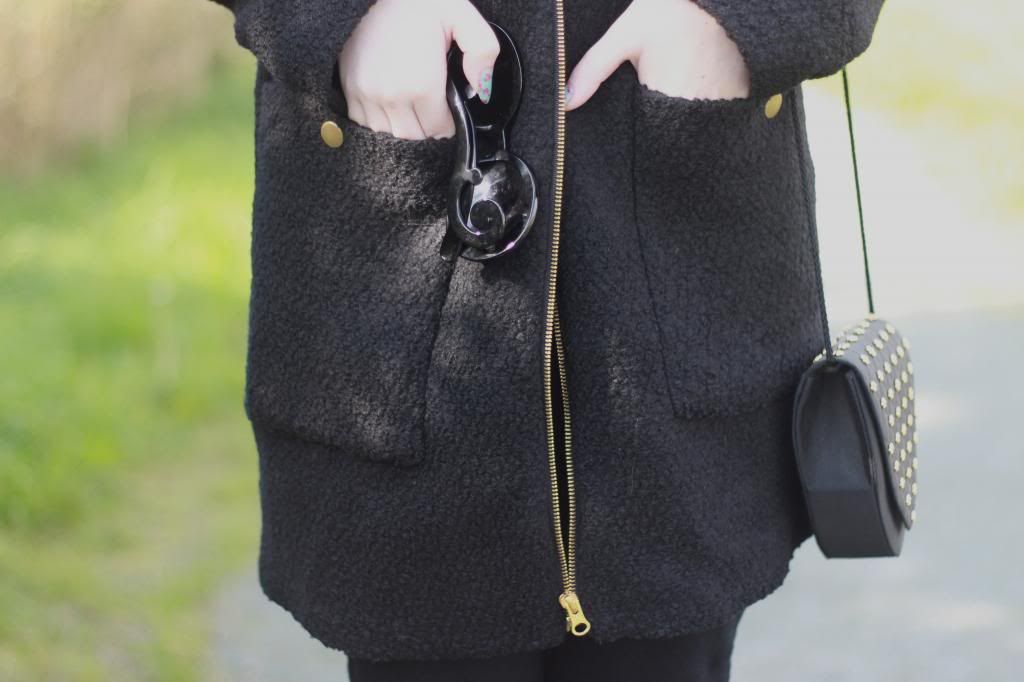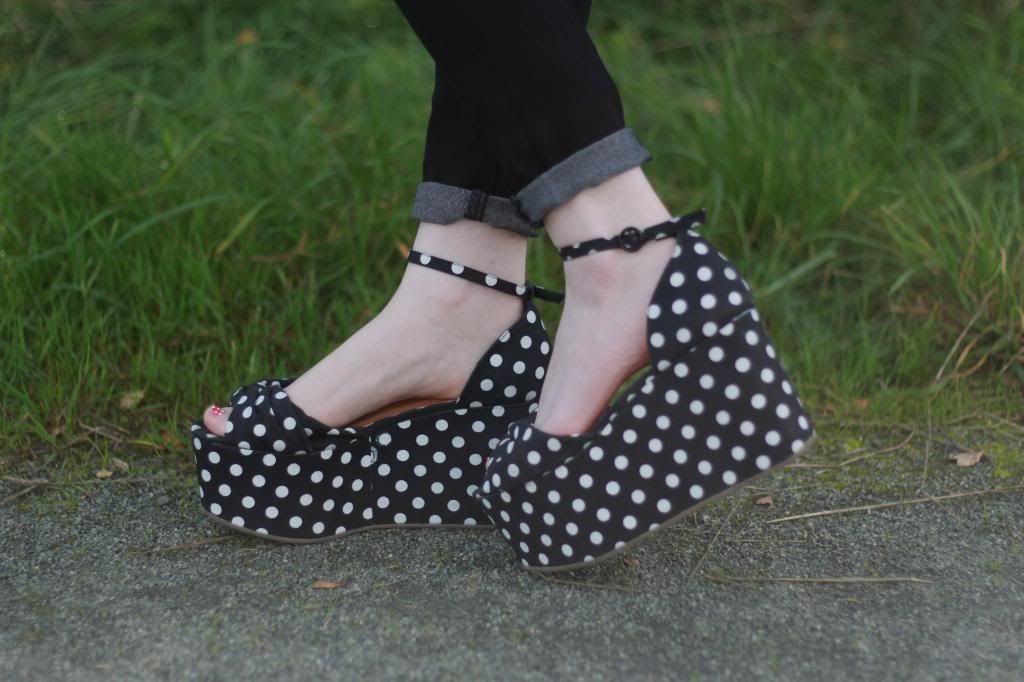 Top - Primark, Necklace - EBay, Jeans - Topshop 'Joni', Jacket - Choies, Flatforms - Asos (via EBay), Bag - Vintage fair, Hat - Primark,
Finally, a post with two of my new favourite items I recently picked up; the -zara dupe- and Asos polka dot flatforms. I tried on the Zara jacket in August because I was in one of those 'Can It please be winter now, I want to buy a winter coat' moods, I resisted at the price tag and left it. I was so happy when I saw this on Choies' website for alot less. I would highly recommend sizing down a few sizes if you get the Choies or the Zara one (an extra small fit me just right in Zara) but this was the smallest size Choies do and it's just right, possibly a teeny weeny bit bigger as I hate swamping coats.
I also managed to hunt down the Asos flatforms on EBay which have never been worn, woo. They were in the sale ages ago and I never picked them up and I absolutely love them so much. And plus side, they may not be as comfy as the converse but they are so so easy to walk in because they're all just one level. I also seem to be having a bit of a polka dot moment recently, even the nails got polka dotted.
And, as if I need anymore hats... I couldn't resist this one from Primark, It's just the right size up from a bowler, yay.