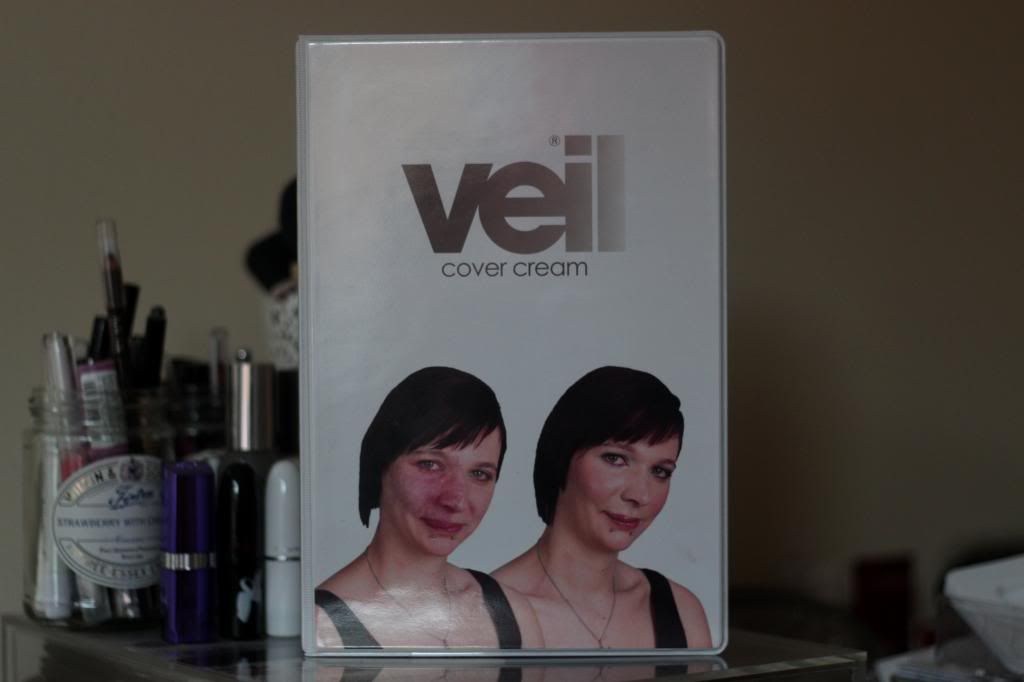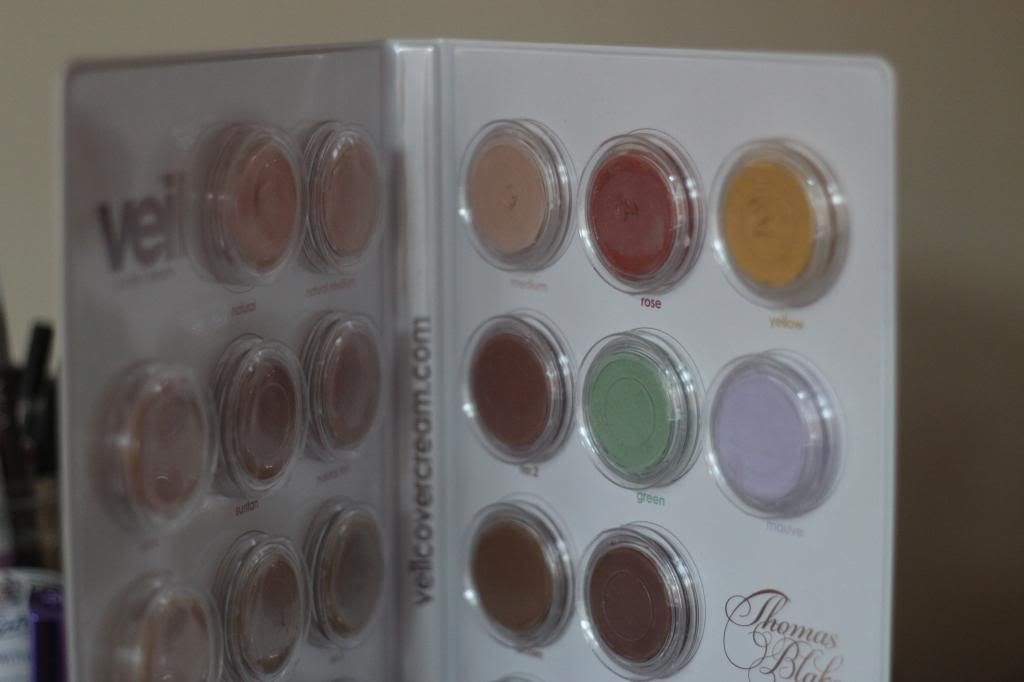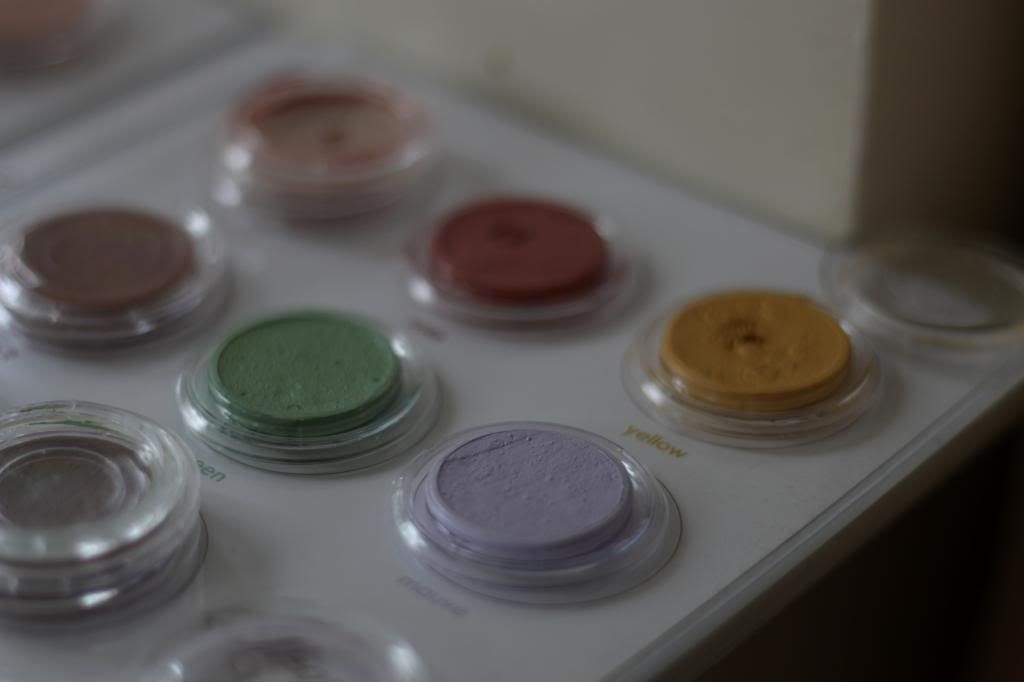 Veil are a camouflage make-up company who specialise in creating a range of high coverage cover cream. Originally formulated in 1952 to help people cover post operative scarring.
The kit is available for £40.64 and contains 20 shades including a finishing powder. A range of shades are included in the kit including skin shades, white (so you can custom match) and correcting shades (red, green, purple, yellow)
The creams are super creamy, pigmented and almost mousse like in texture.
To see how well these were at covering up I decided to have a go at covering my mums tattoo, and it worked incredibly well (totally forgot to photograph it, was to excited to try it out!)
I decided to start with a correcting shade such as the yellow or red to cancel at the black of the tattoo and so the whole area was one shade and then went in with covering it with a skin shade tone. I find if you work in thin, blended out layers and allow it to dry between each layer it works very well and much easier to apply. I love how light these creams are yet they're so pigmented you literally need the tiniest amount for each use.
People with all types of skin concerns use these such as birth marks, acne, rosacea, darkness and so on.
I would highly recommend trying these out, a sample kit is available for £6.50 so you can try it out before purchasing a full size.