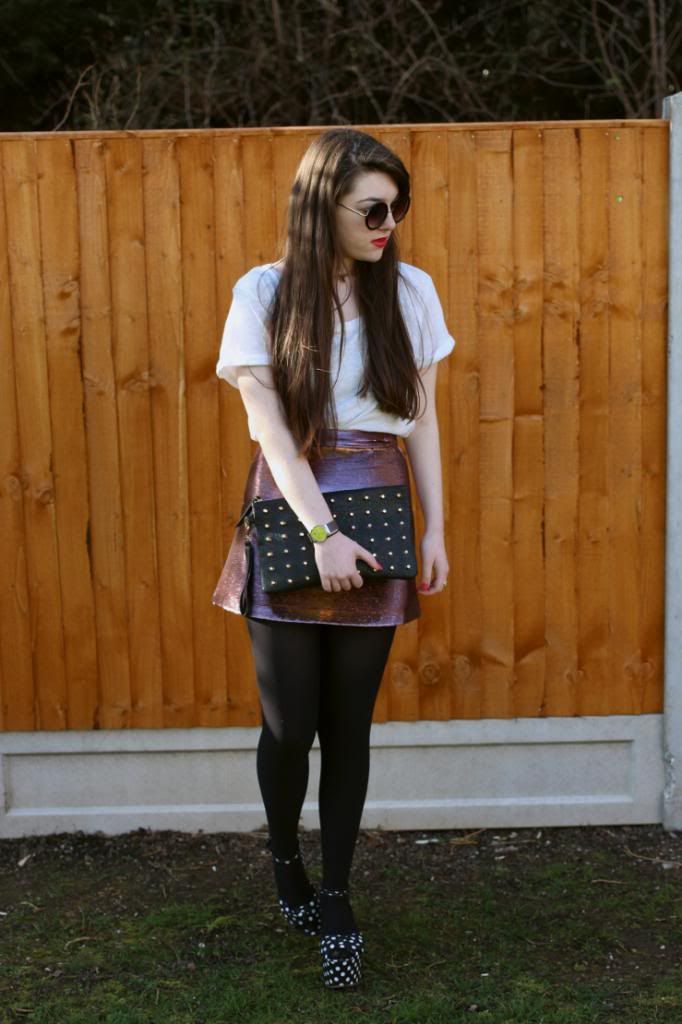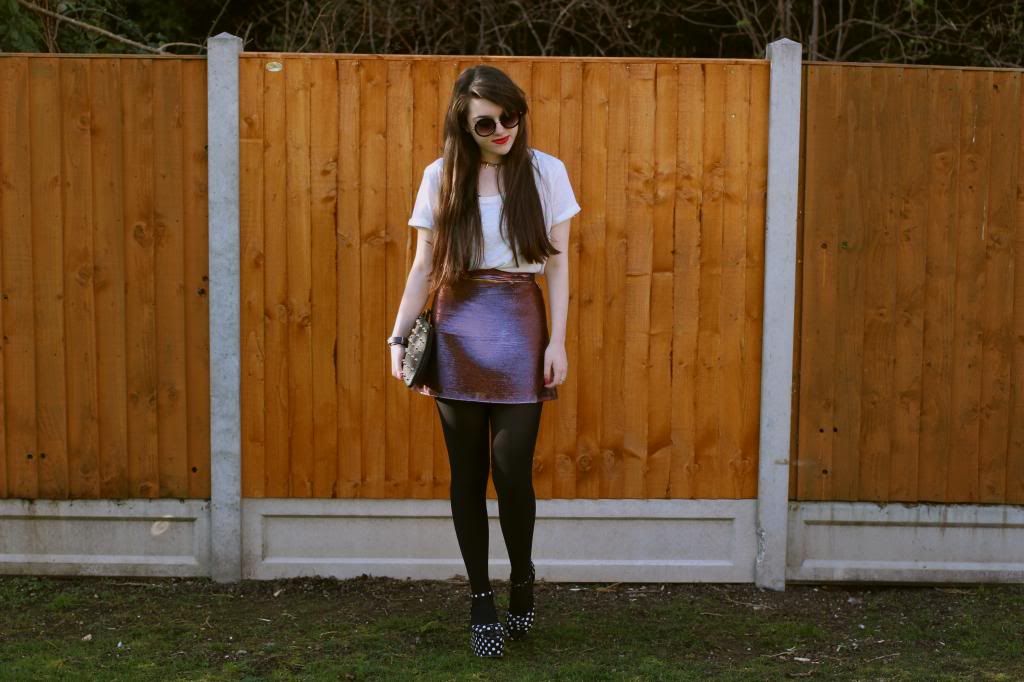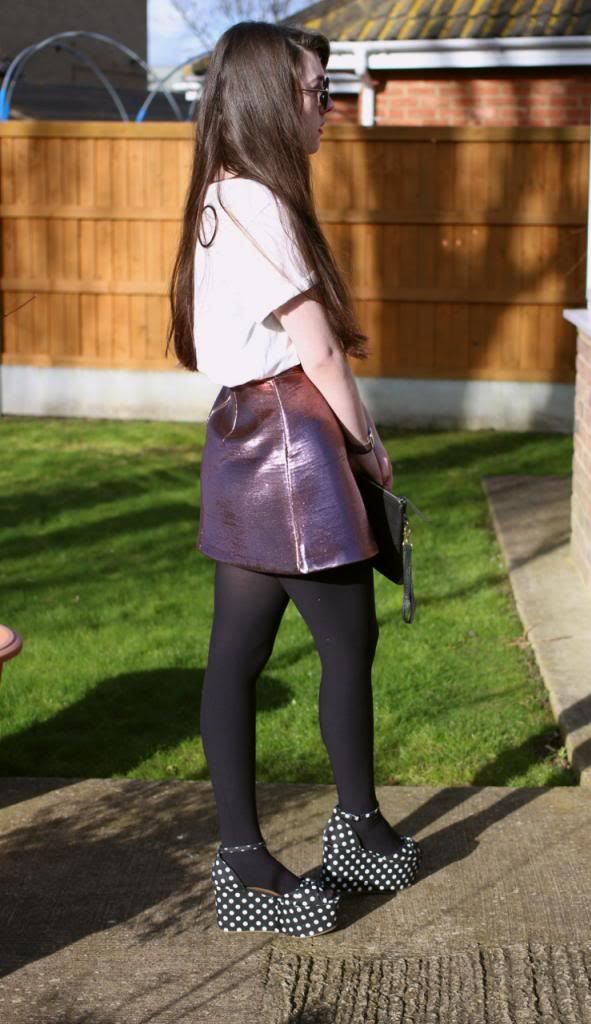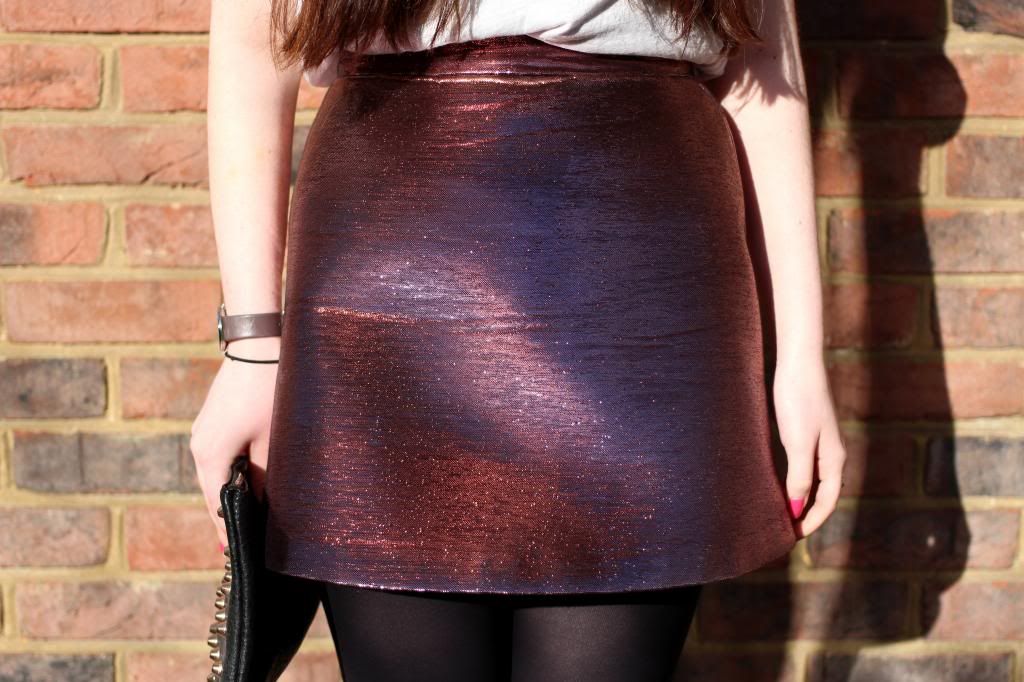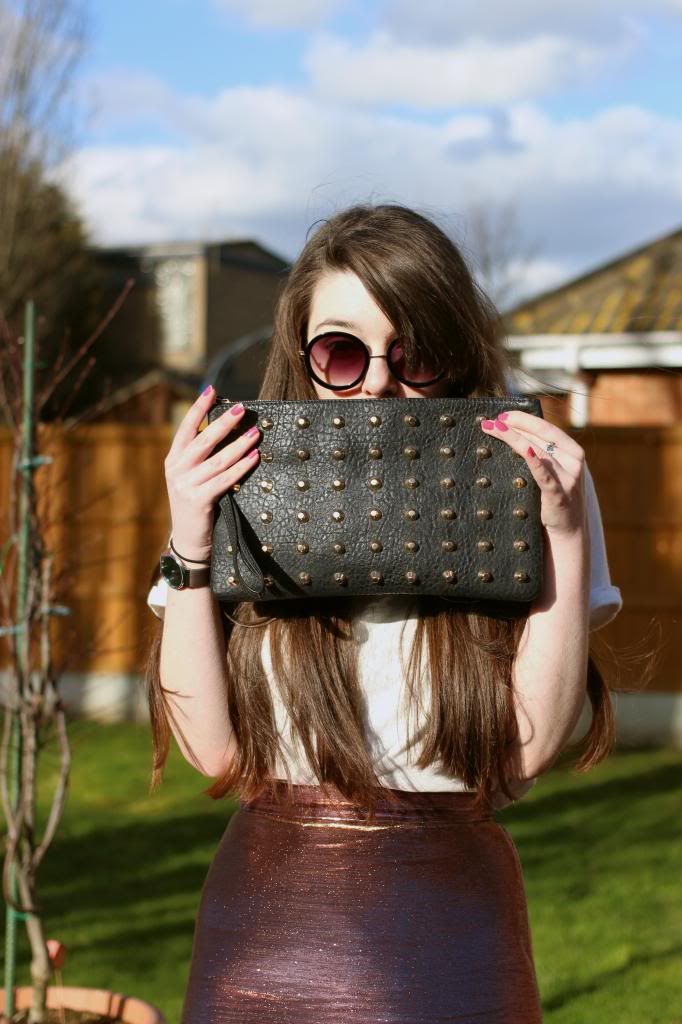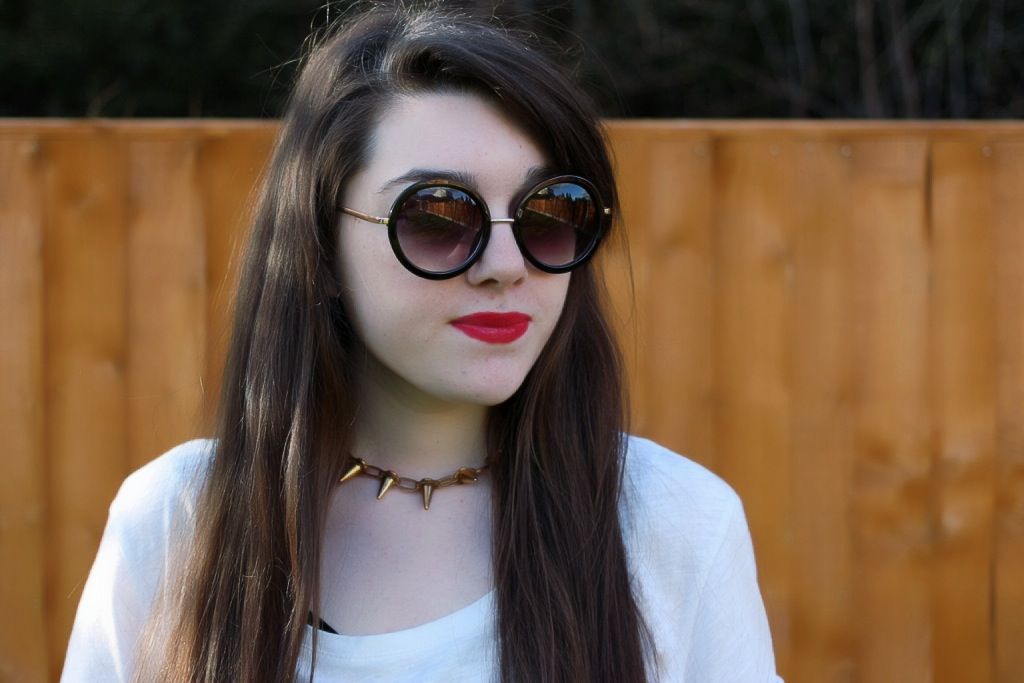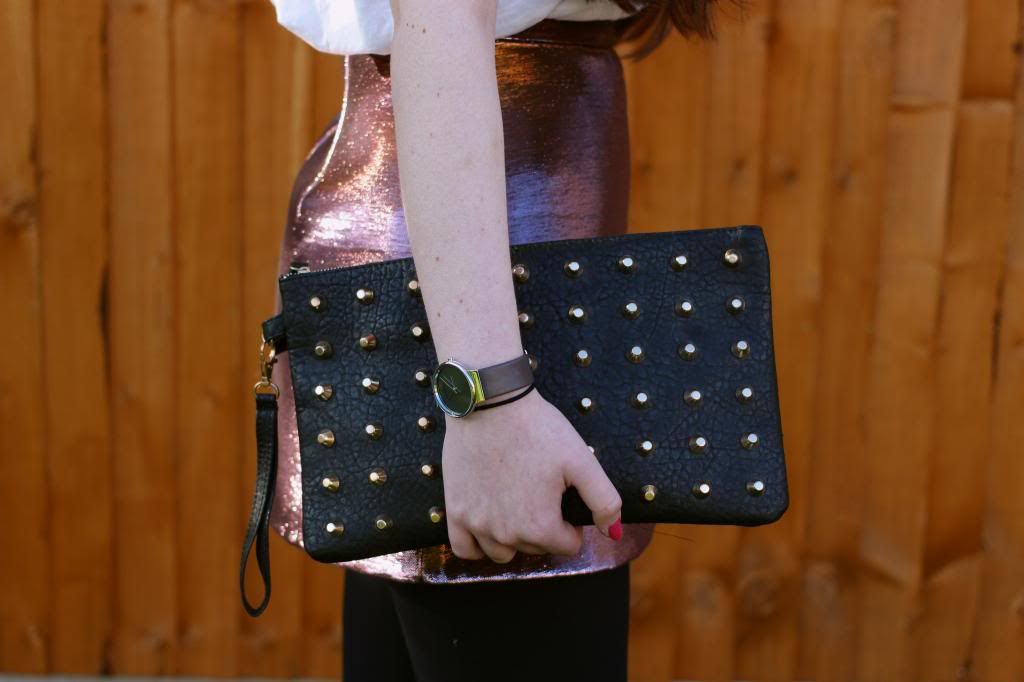 T-shirt - H&M, Skirt - Topshop, Sunglasses - Primark, Clutch bag - Primark, Shoes - Asos via EBay,
Necklace - EBay,
Ring - Pandora, Watch - Was a present
Introducing my new addition to the wardrobe (and by new, I mean I bought it before Christmas with Erebi yet haven't had the appropraite time to wear it yet) It's gorgeous, gorgeous and perfect. I was resisting it's hypnotic glittery beauty but as soon as I was persuaded in to trying it on, it had to be purchased, ok?
I love it so much, it's probably one of my top 3-5 item's in my wardrobe at the moment, If only I could wear it every day, ah.
You all know my love for these shoes as well so let's just leave those in my 'also love alot' pile!
Hope you are all well, I'm currently chilling in Paris, Disney land with my bestest bud's (expect lot's of photo's in a post when I get back!! I'll be posting on my Twitter and Instagram while I'm away If you wanted to follow me on there, that'd be lovely.)