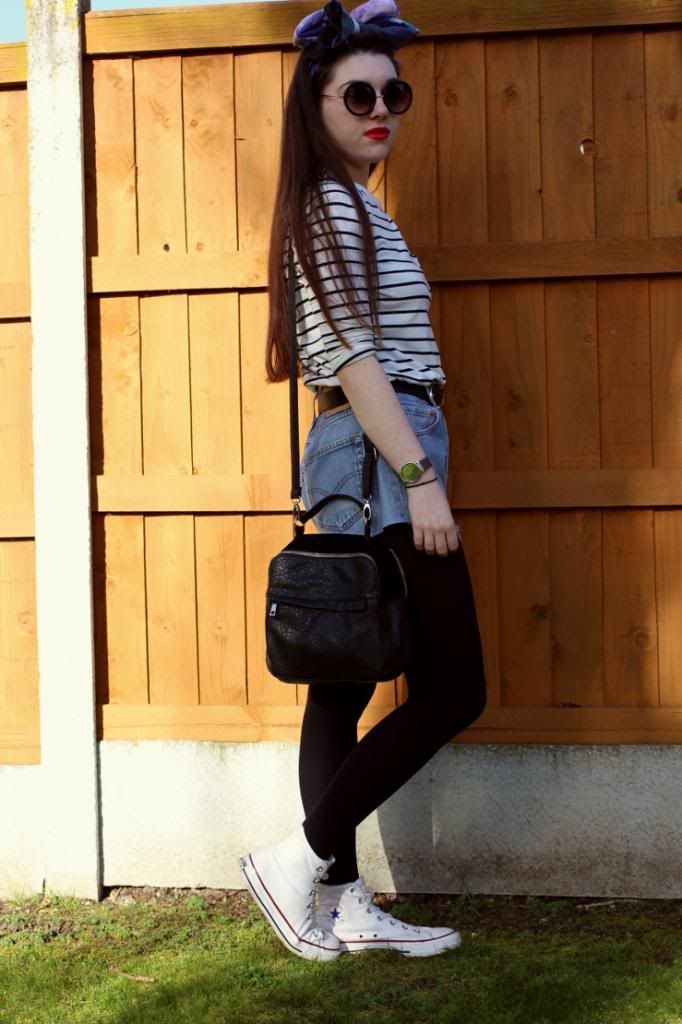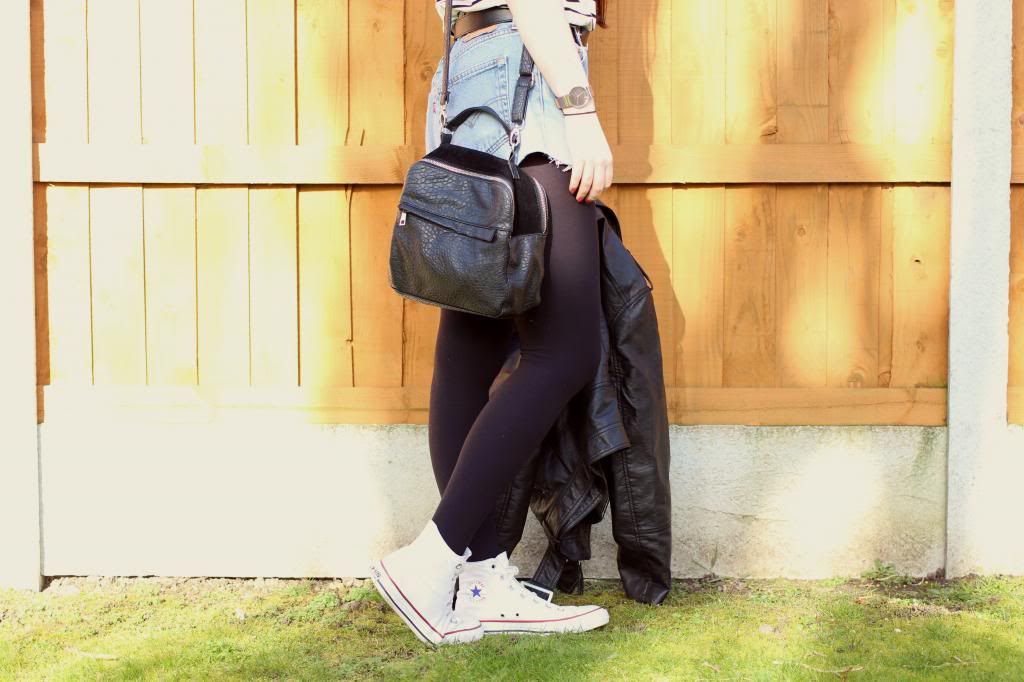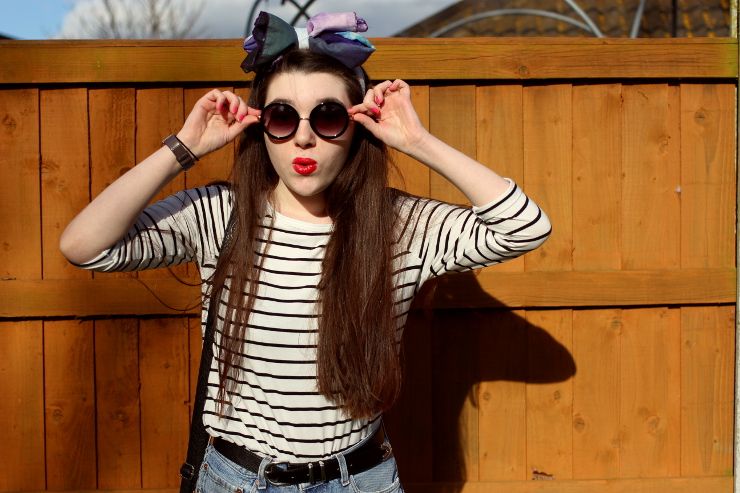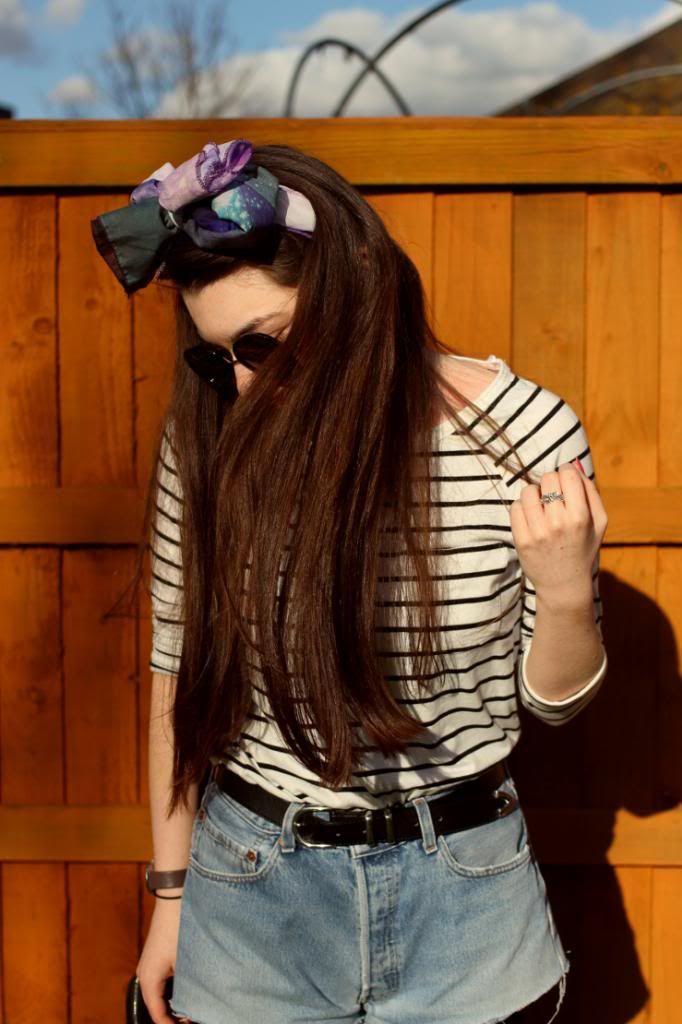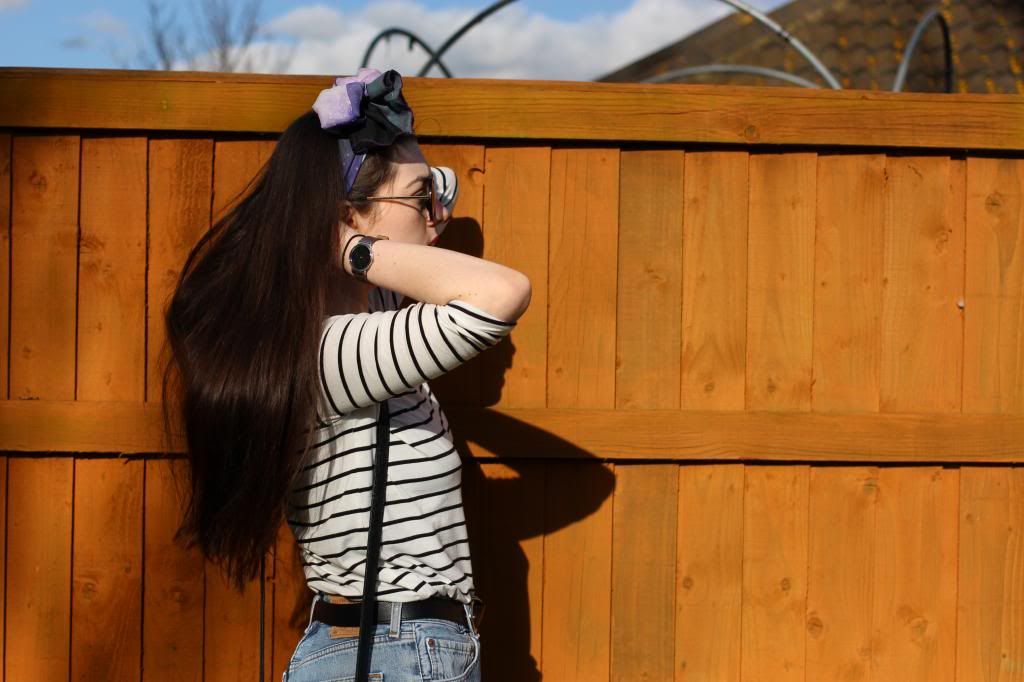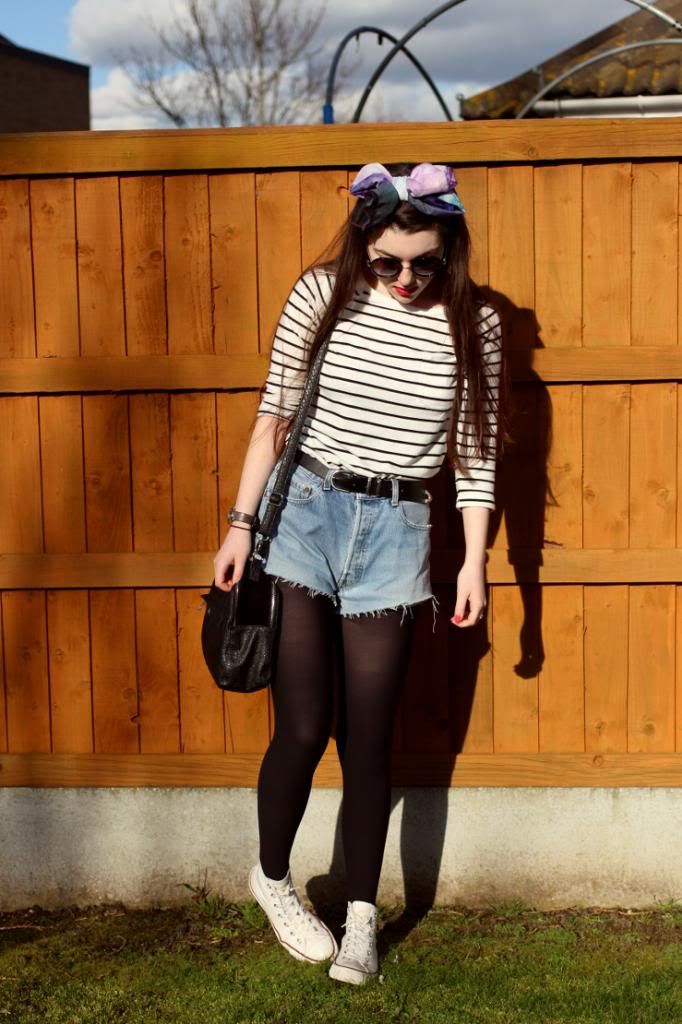 Top - H&M, Shorts* - Brag Vintage, Shoes - Converse, Bag - Primark, Sunglasses - Primark, Scarf - EBay
I originally picked up this striped shirt for Paris next week, I couldn't help but pop it on before though, the sun decided to come out the weekend, and for once it felt a little warmer then usual so here's hoping it gets nicer soon. Just thought I would do an outfit post of my casual Saturday outfit as I wasn't particularly up to much apart from popping out for a few errands and doing coursework.
Hope to have my regular posting back soon, sorry for being a bit random on the blogging schedule recently guys, I've had alot on so I've been all out of sort's.