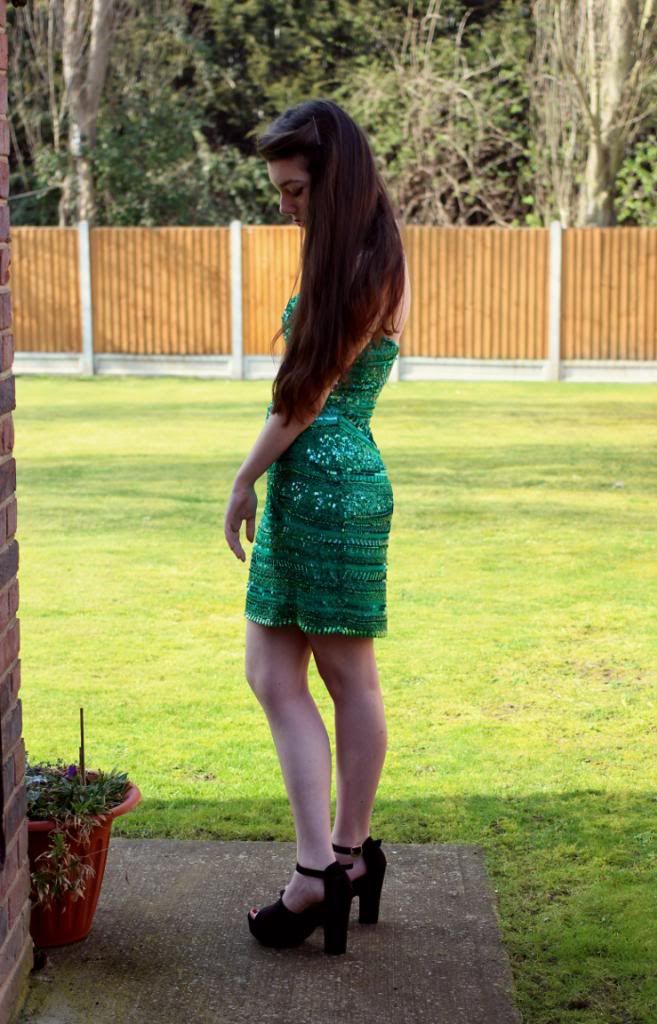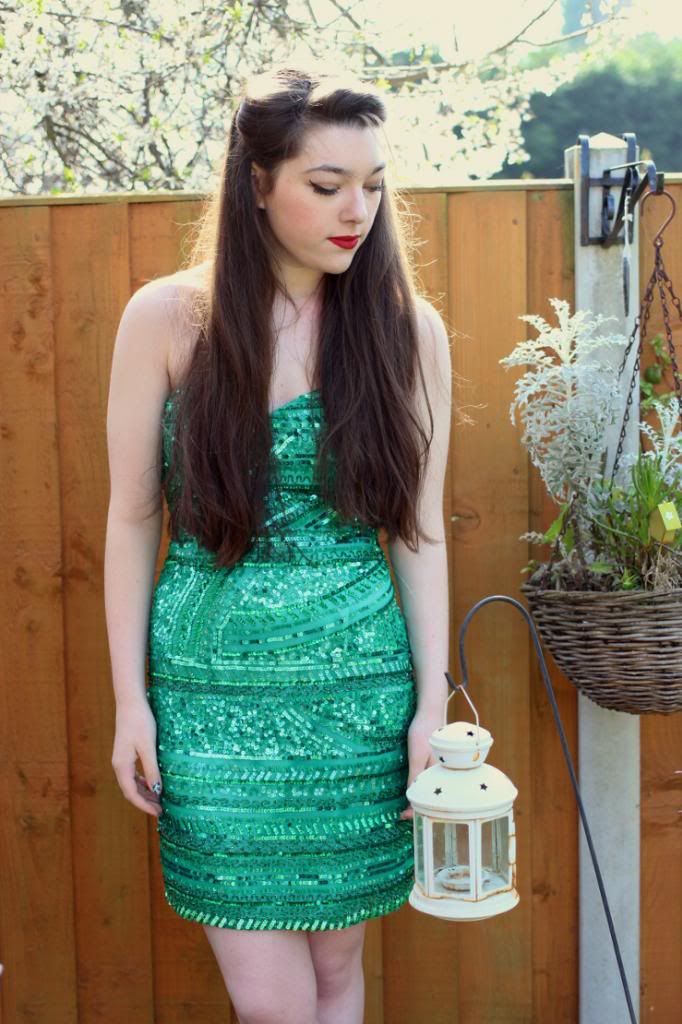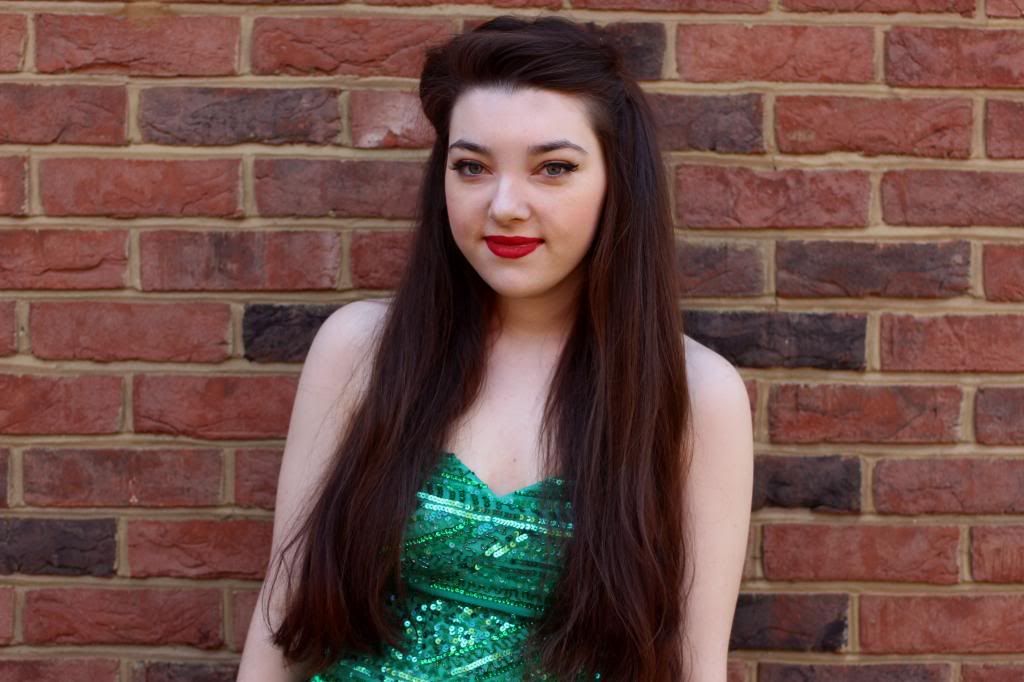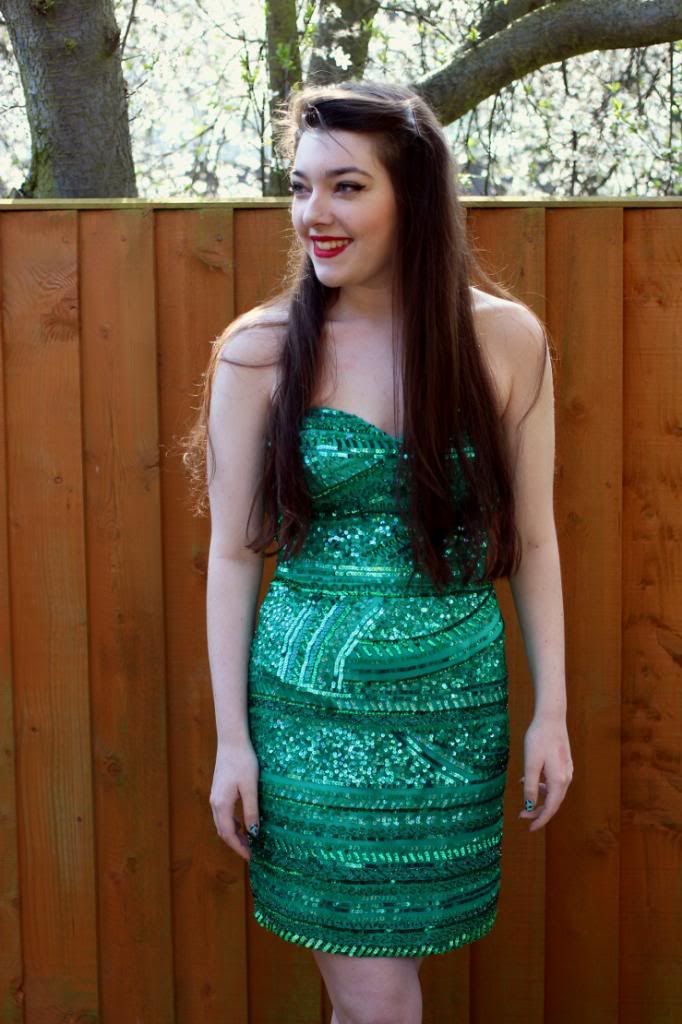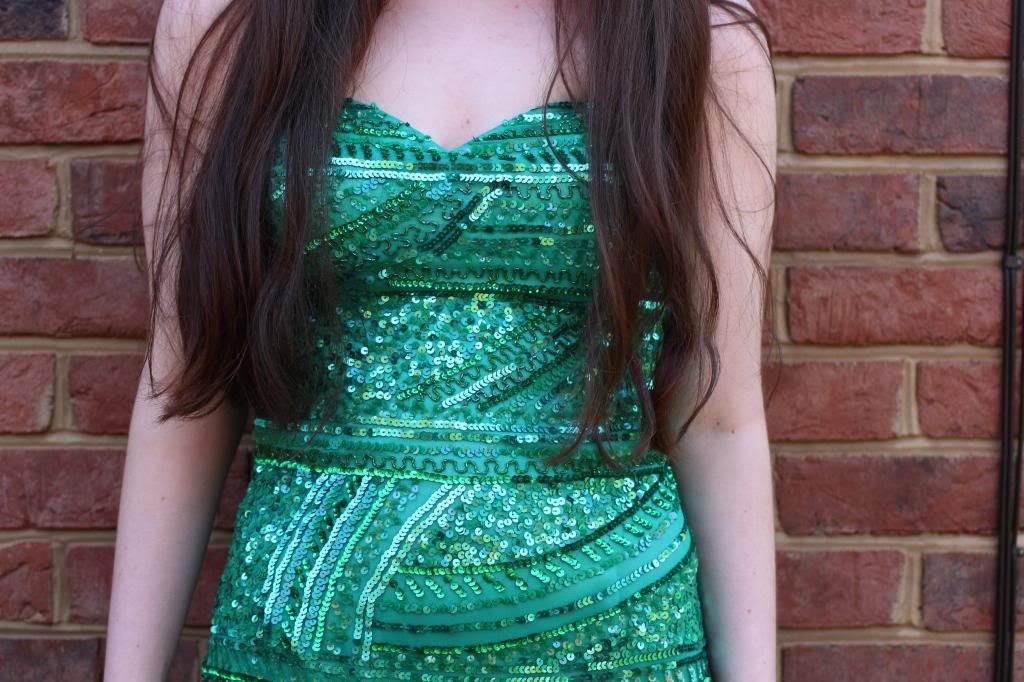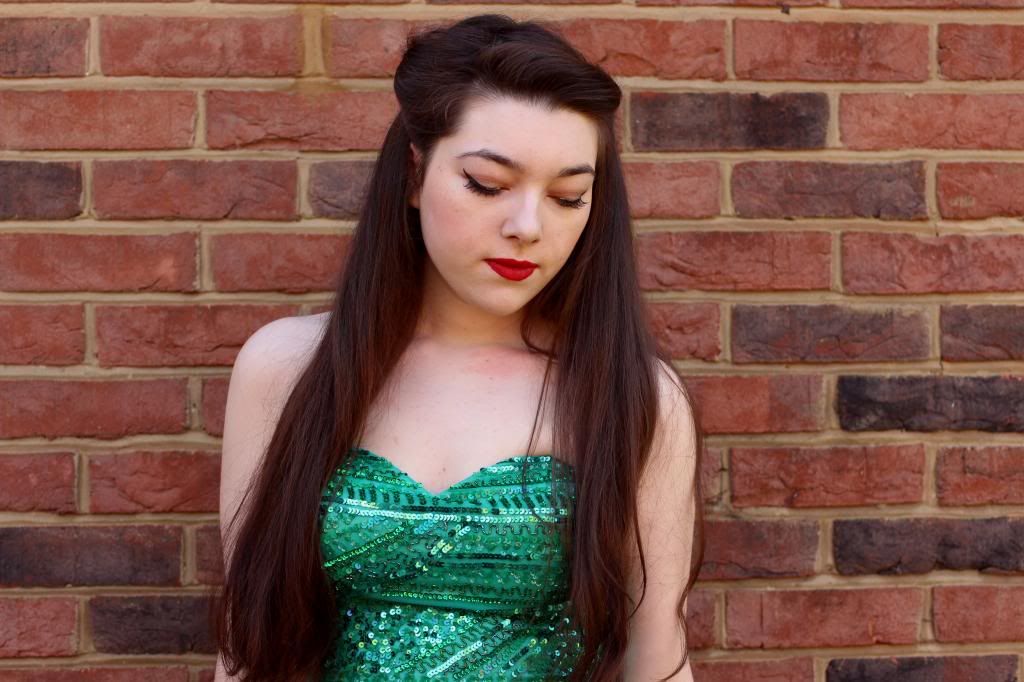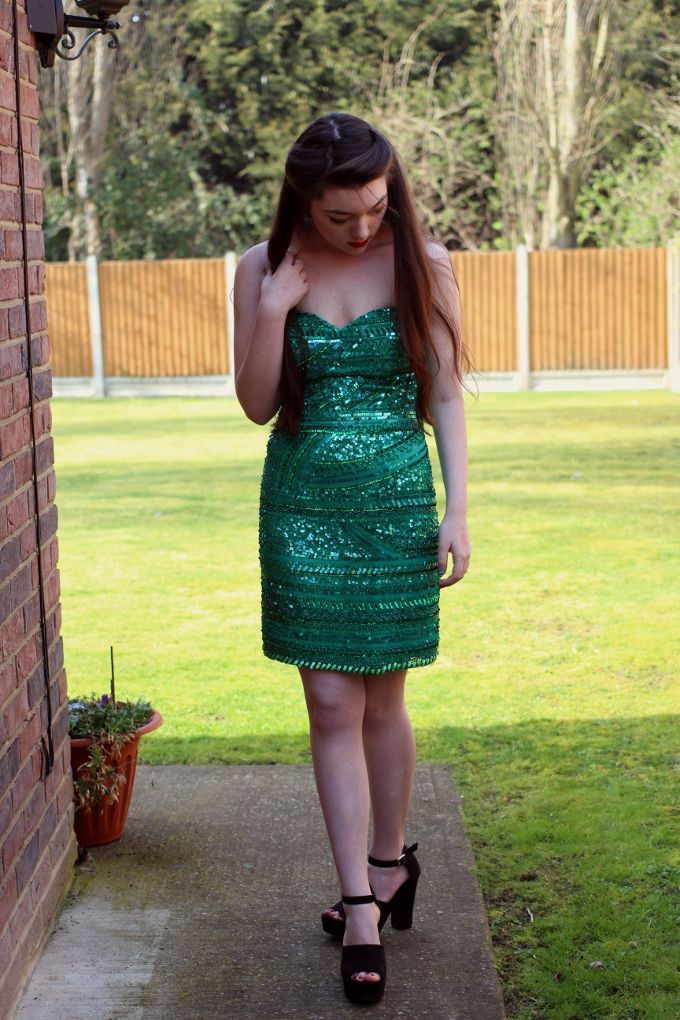 Dress* - Scala via Wish Want Wear, Shoes - Primark, Lipstick - Topshop Velveteen (post here)
I'm not going to lie guys, I may have fallen in love with this dress when I first tried it on.
Wish Want Wear are a designer dress and accesory website which is such a great concept. It allows you to pay such a small amount to hire and rent out a designer dress for a special evening at a fraction of the rrp. Originally starting up in 2011 with an array of designers to choose from such as

Temperley London, Sass & Bide, M Missoni, Just Cavalli and Halston Heritage. There was such a choice that I struggled to choose what dress I liked the most. Alas, I whittled it down to my top 5 and

asked a few friends their favourite and this beautiful emerald Scala dress won (boy mates were even asked and this was chosen, double win) This was the only colourful dress out of all the dark ones I chose, I know I know. I'm so glad I ended up choosing this as I felt the bright colour of this really stood out with super winter pale skin right now, it just brightened up the day and the beautiful sequins sparkled gorgeously in the sunlight, I felt rather magical twinkling around like a disco ball.
The cut is so so flattering also. It has almost corset boning on the waist and subtle bra cups so everything gets in and stays in place, figure hugging any body shape absolutely perfectly. Especially nipping you in at the waist, always love a dress that does that nicely. I also like the length, it was just right but not too short or too long to ruin the little mini party dress.
I was a little un-sure what size to get this in because I wanted it to fit me nicely, they also have a stylist on the website to offer advice (super handy) Luckily they can send you a free extra size, how brilliant is that?! For anyone wondering who wanted to order this dress; I ordered a size 8 and 10 and the 8 fit me perfectly.
The only downside is having to send your beautiful dress back to Wish Want Wear, I fell in love with this, and it's un-usual because it's not a style I would go for but oh it's love.
I love the idea of being able to hire a special occasion dress, especially if I were ever so lucky to go to a rather lovely cocktail party or formal event, no need to spend £100's when you'll no doubt pop it to the back of your wardrobe, not to be seen for a couple of years!
Do you like this idea? Hope you have a lovely day!