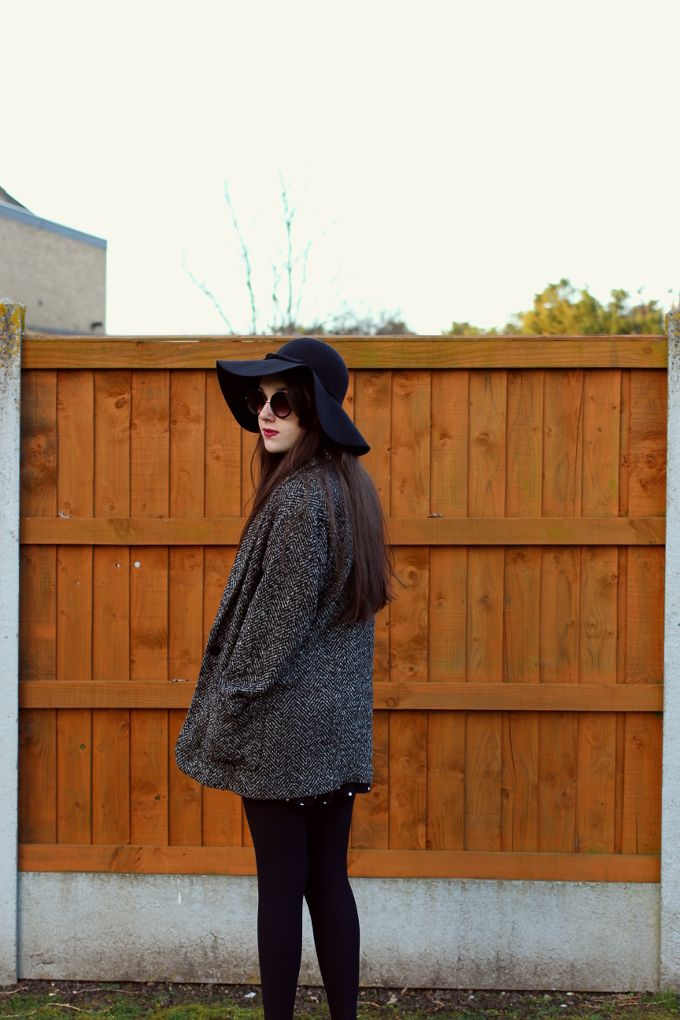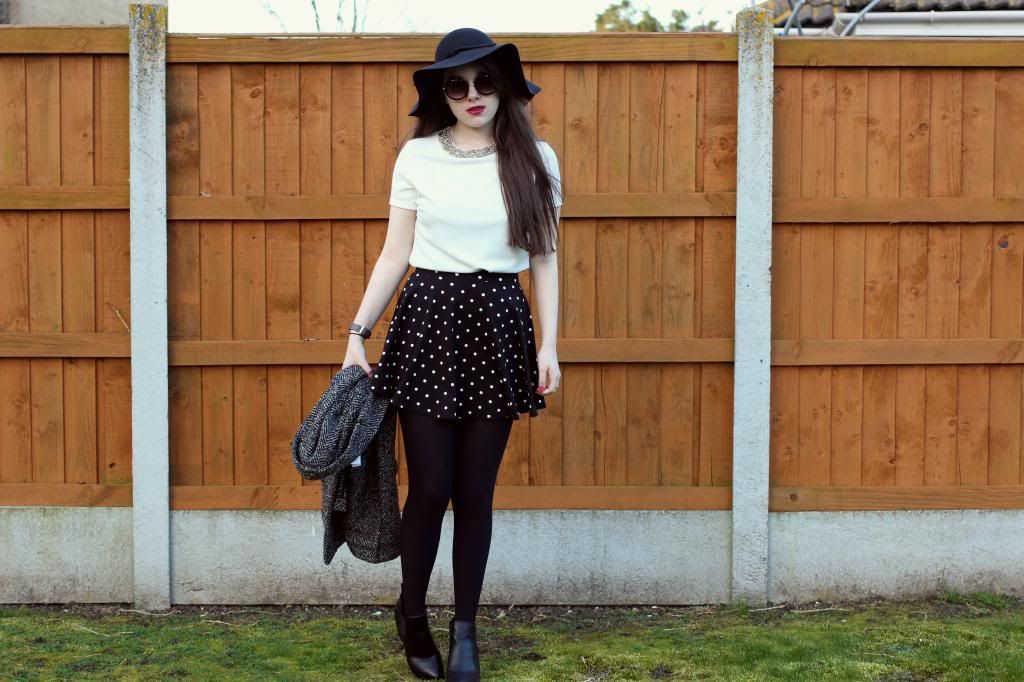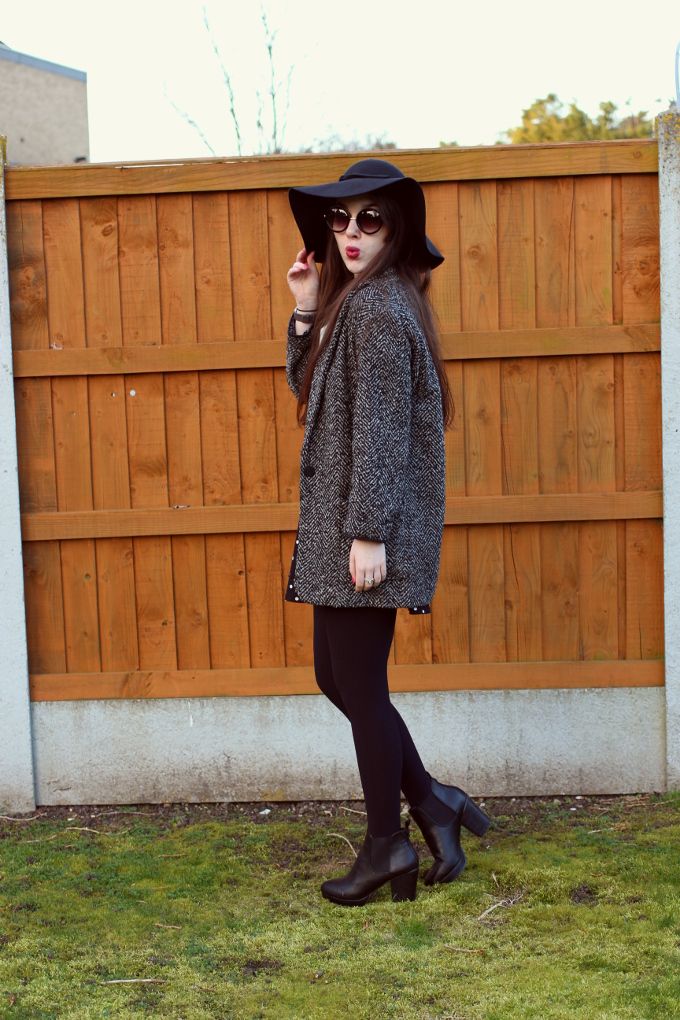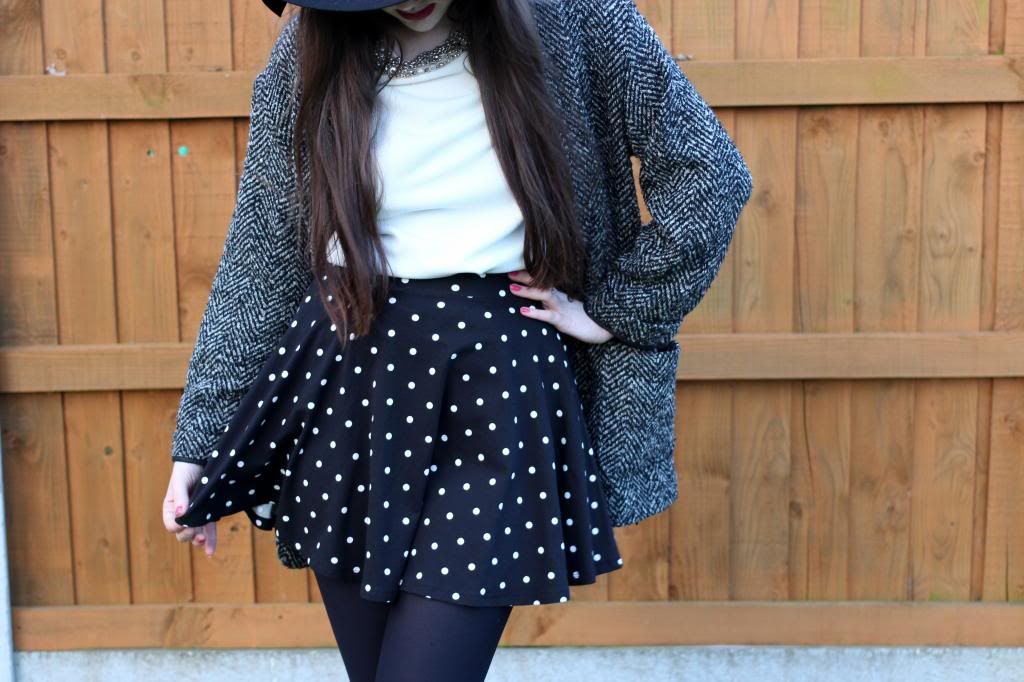 Hat - Shop in Brighton, Top - New Look, Skirt - Forever 21, Boots - EBay, Coat - Primark, Sunglasses - Primark, Lipstick - Mac 'What Joy!' (Limited Edition, Christmas Collection)
Me and my polka dot love is still going strong and I absolutely love how floaty it is.
This weather has made me so un-descisive. It's lovely and sunny but still not warm enough to brave outside with out a coat, this little boyfriend style blazer coat I picked up ages ago in Primark is ideal and light enough for my un-decisiveness, it's been a staple!
I've also re-fallen in love with these heeled chelsea boots from EBay which are such a nice mid heel pair of boots to slip on with nearly everything for a bit of height!
Hope you are all well! I'm currently surrounded in deadlines and stressing out, with a cup of tea in one hand no doubt.