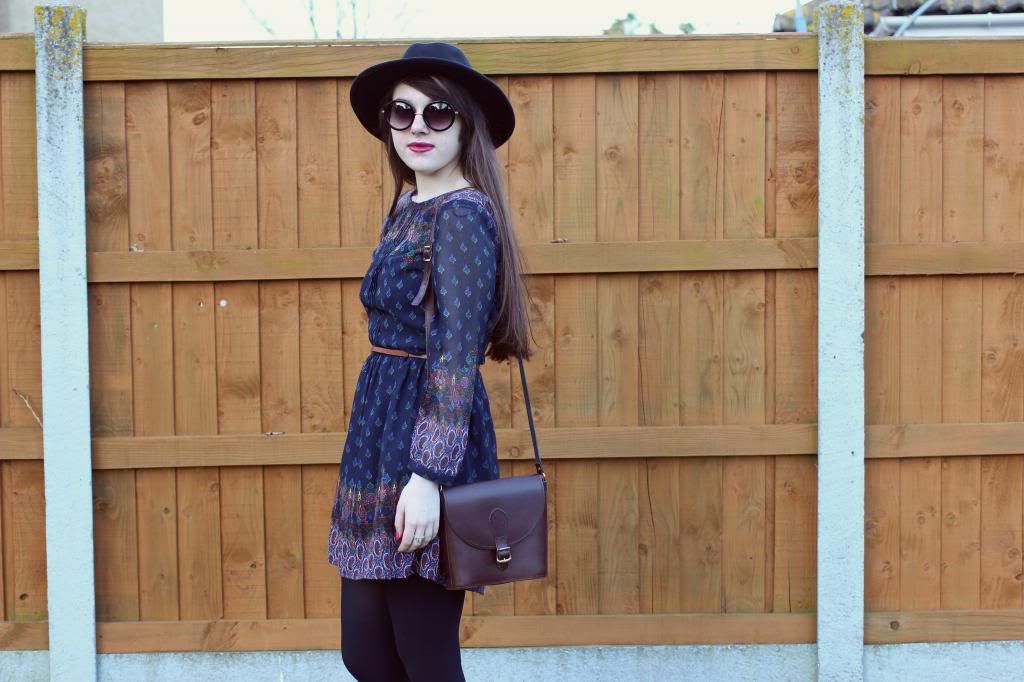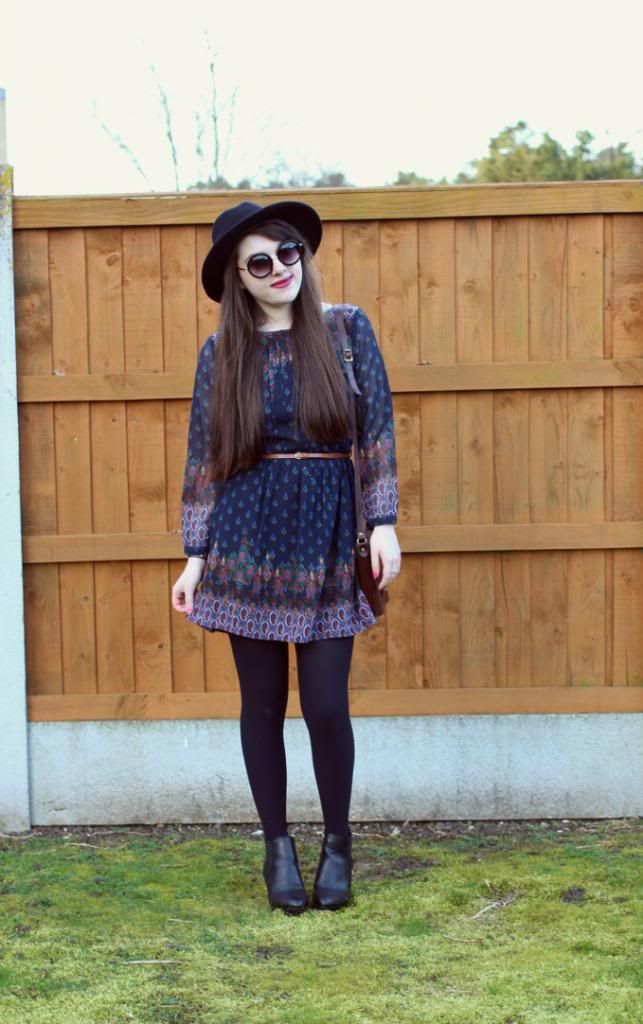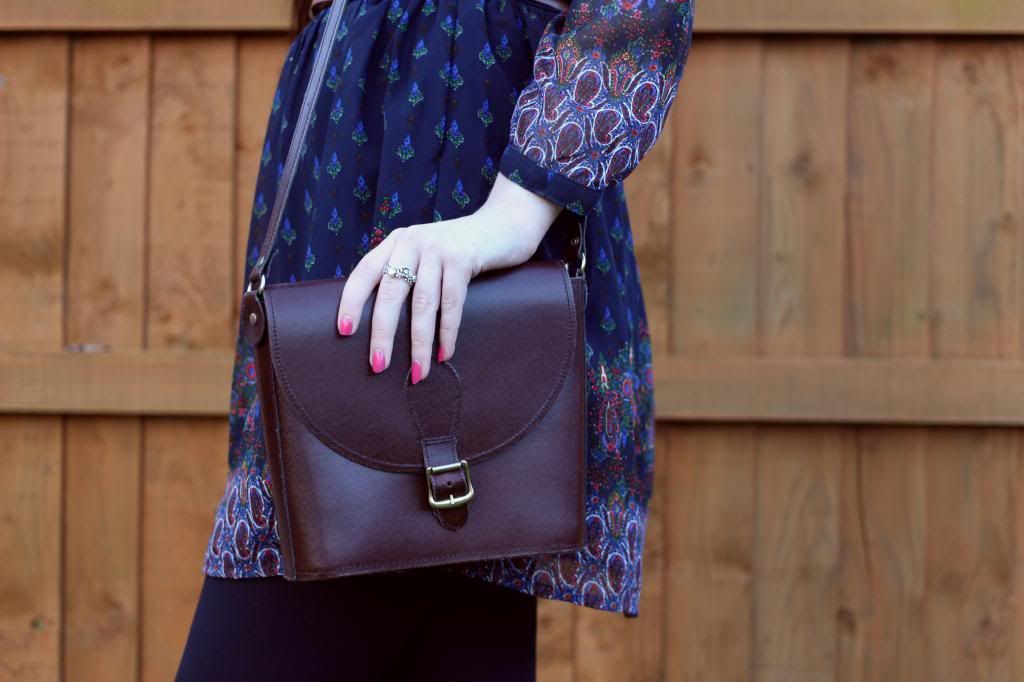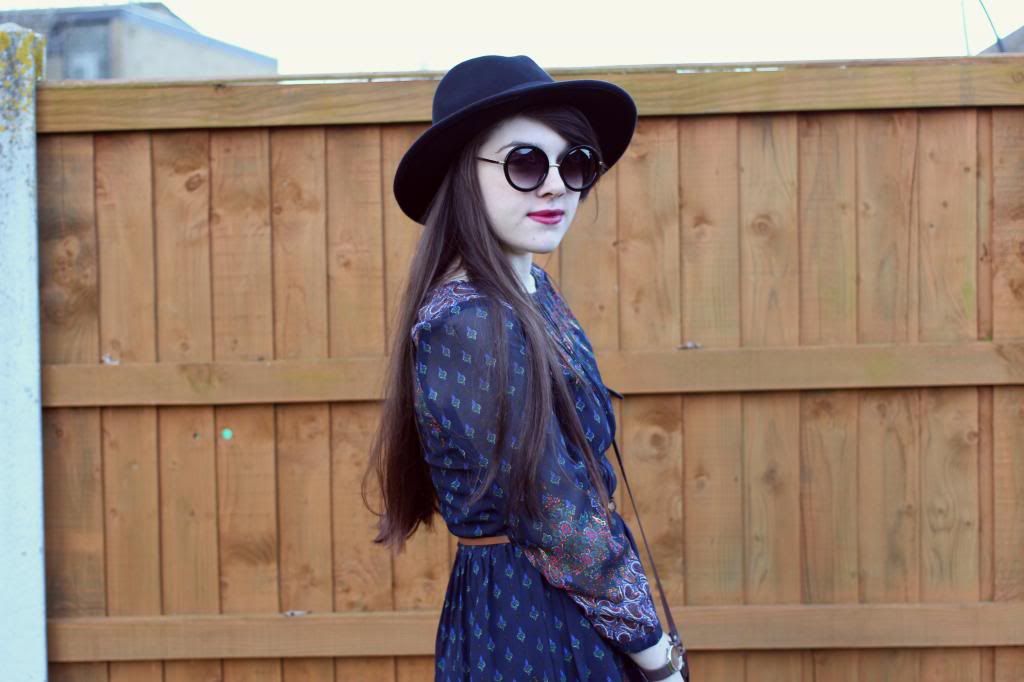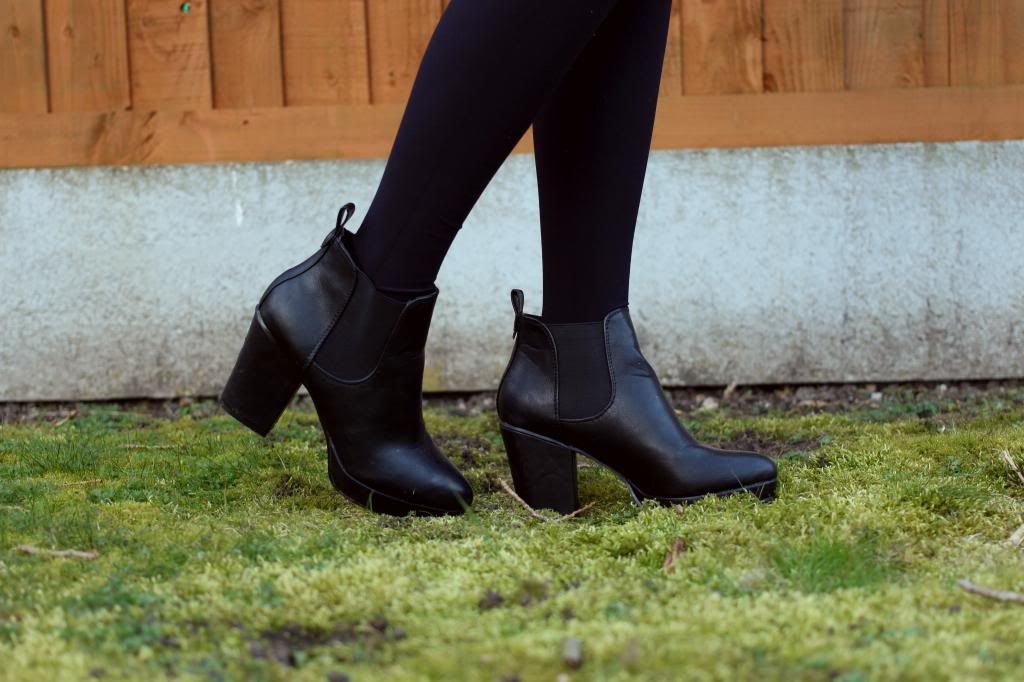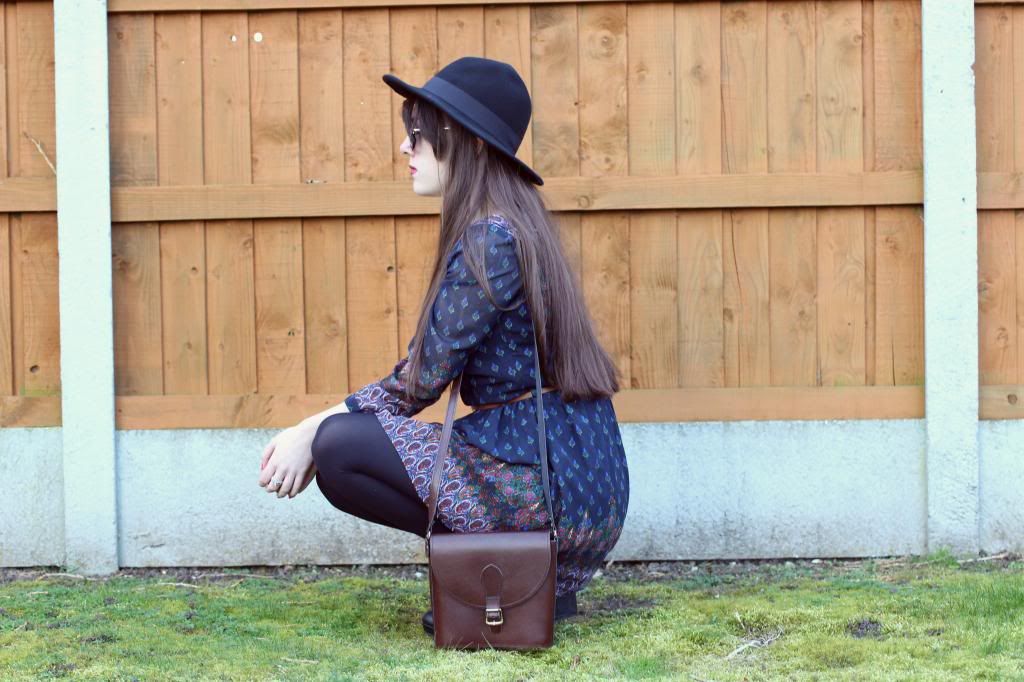 Dress - Primark, Bag - Charity shop, Hat - Primark, Sunglasses - Primark, Heeled chelsea boots - EBay, Lipstick - Mac 'What Joy!' (Limited edition from Christmas collection)
I think this could be classed as my best bargain of the year (so far) I picked it up for only £5 in the Primark sale. I thought it would be great for the summer with a pair of tanned heels for a day to evening party, or even when It gets chilly.
Along with my bargain of a bag, for only £2-3 in the charity shop, just a lovely nice size!
Can't wait to wear this dress without tights and a pair of tanned heels in the summer sunshine.