Felt rather retro in this ensemble! I took these the other day before rushing out and forgot to write it up.
Not a good day however, half hour after I took these and changed into my converse, I nearly had a huge car accident, first incident I've had in two years. A hgv violently swerved into my lane on a 70mph road, fyi I have the tiniest car
e v e r. Not fun. The whole palava caused me to have a massive panic attack when I got to my destination and sunk in what had happened, runny make-up ftw.
Feeling very lucky!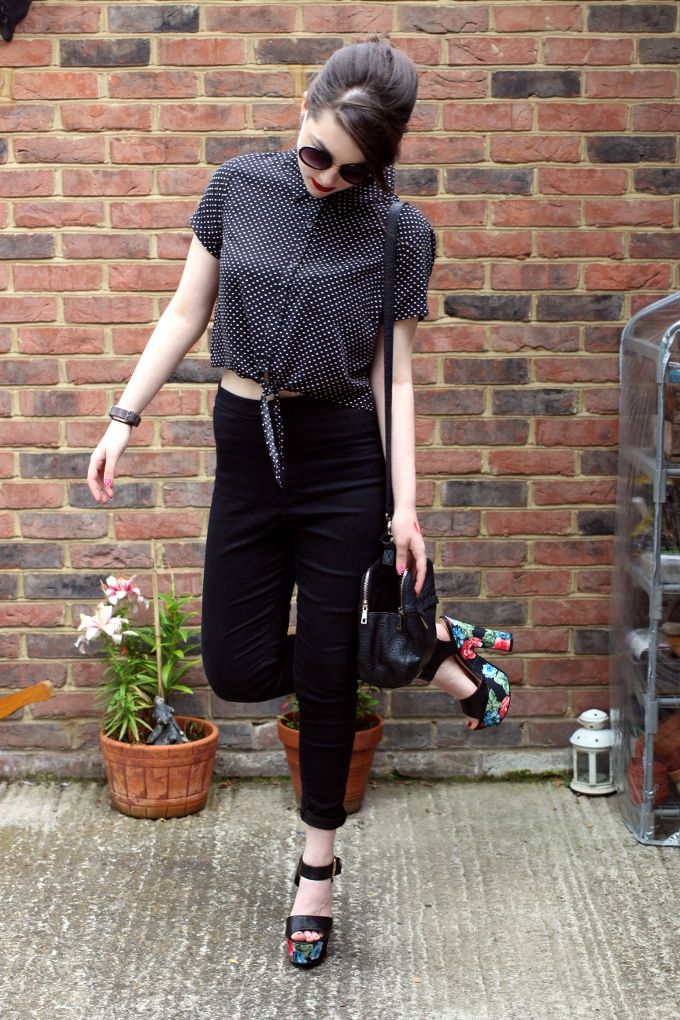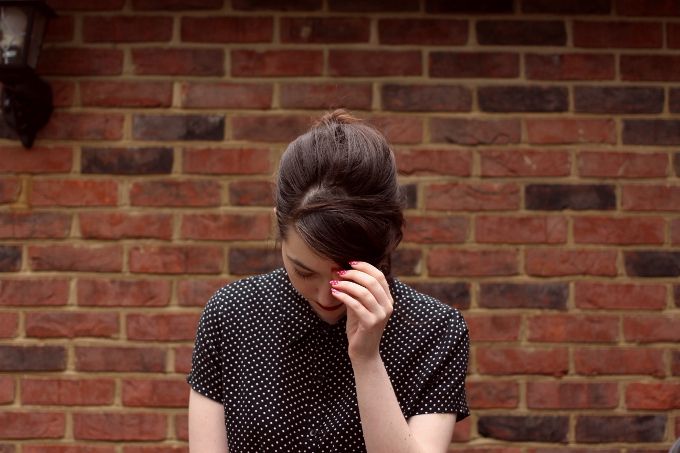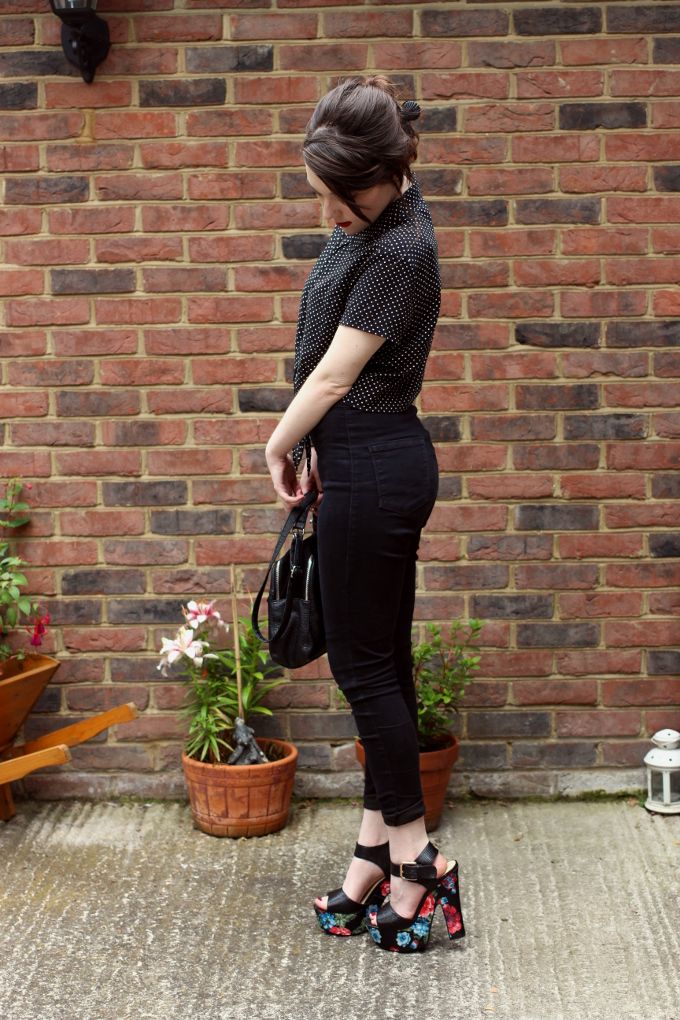 Shirt- Forever 21, Jeans- Topshop, Sunglasses- Primark,
Shoes*-Quiz, Lipstick- Rimmel Kate Moss 01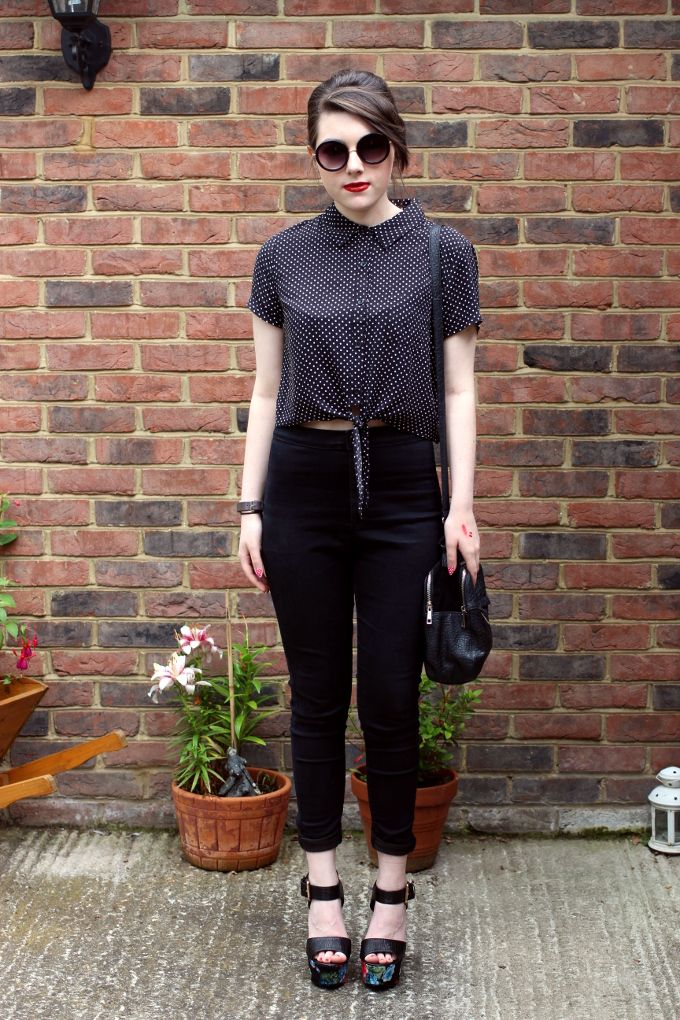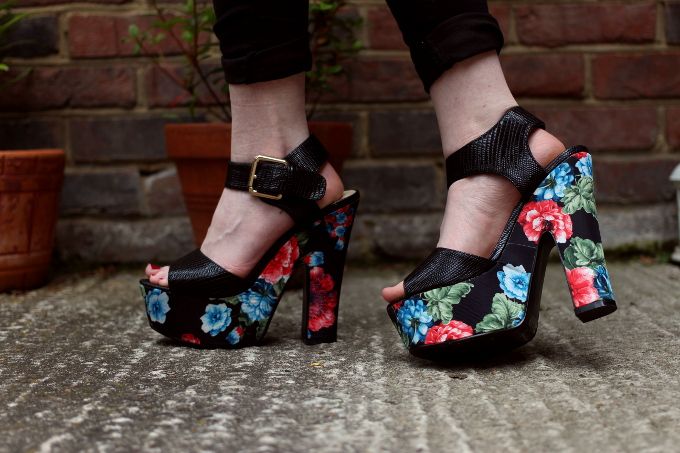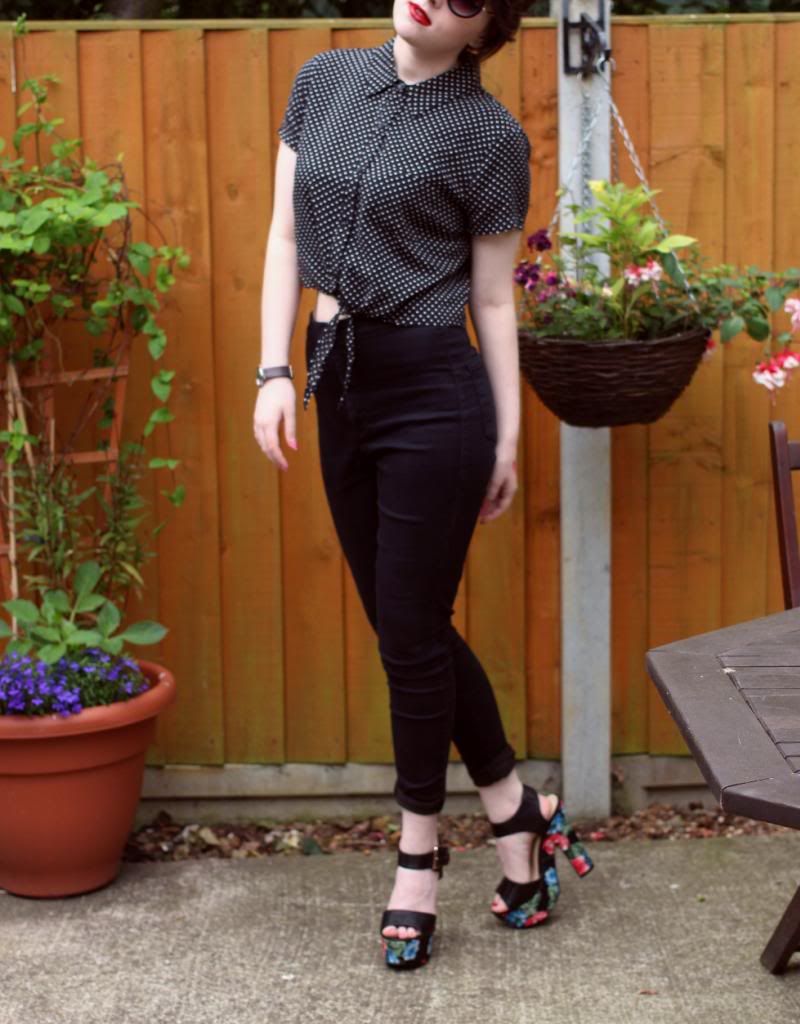 Also how bloomin' lovely are these heels? I'm absolutely in love with these gorgeous floral platforms. I can also walk in them (always a little bonus to beautiful shoes I think) The day they arrived and I'd gone out, my mum sent me a photo with the caption 'they fit' how cheeky! I love the blue and pink of the flowers, they will go with so many different outfits, especially a lovely little black dress.