I'm back from a week in my favourite place. Full of sea, vintage antique shops and all my favourite things to pass time.
I had so much fun trawling through vintage and antique delights, and getting lost in tiny little shops full to the ceiling of antiques. I'm so so excited at the fact I bought a pair of my very own Vivienne Westwood Melissas, after admiring the cuteness of them and wanting a pair for years, I'm so happy to have my own.
I also got to have a wander in the Collectif store. It's funny because I intended to pop in it that day, I was walking along the street just gazing through windows and all I saw was pencil skirts, polka dots and cute little cardigans in a shop window and thought "this has me written all over it" and muttered to mum I'm just popping in here. I soon realised it was the one shop I was absolutely looking forward to shopping in this week. An hour later, an extra bag to carry and a lighter purse, I exited with a Penny pencil dress. I now know what people mean when they say you know when you fall in love with a dress, I tried it on and instantly felt empowered *really Sam, sh* but I didn't want to take it off, I stood in the changing room for ages! I was so in love I could never of left the shop without it. I also had a chat with the loveliest girl in there who also helped silly me work out it was a halterneck, not in fact an extra 30cm slack of trying to tie it around my neck *oops*
I hope you enjoy seeing what I picked up in my video!
I don't know why I'm so timidly spoken in this one, guess I haven't got back i
n the swing of talking infront of the camera after my little break away yet!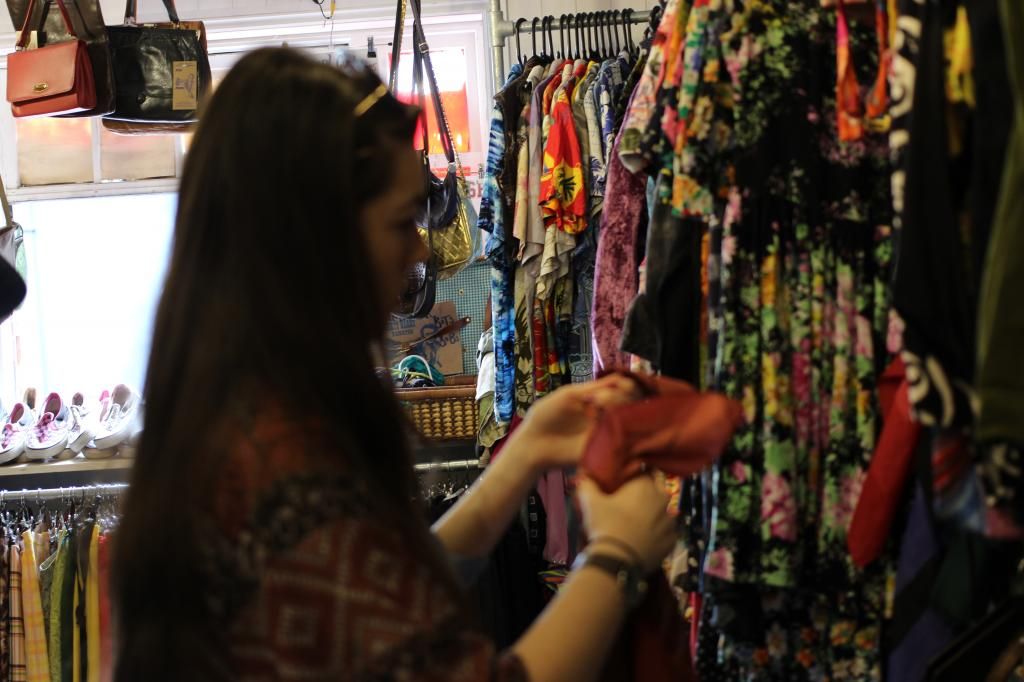 If you'd like to know my favourite shops to go in while in Brighton, I'll be writing up a guide post soon. However, I have a feeling this one will take me quite a while as I want to perfect it, but stay tuned!