I rarely do a make-up post of what I've been wearing, but this has been my go-to make-up look recently, and I'm rather liking it. I've been barely touching foundation even less than I did already and just conceal under eyes, bronzed eyes to make my eyes more blue and pop, lashings of mascara, a little bit of subtle cheek contour and moisturised berry lips. It's pretty quick to pop on and do.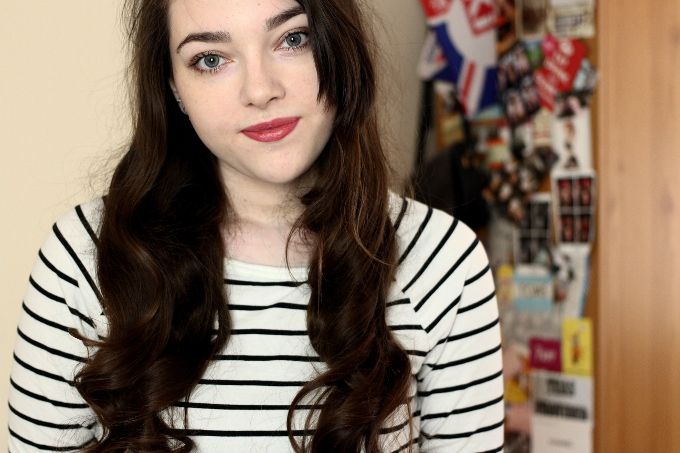 Vivo under eye roll-on, Bobbi Brown corrector in 'Porcelain bisque', Gosh cc cream in 'Porcelain' under the eyes, Urban Decay 'naked' as contour, Maybelline 24 colour tattoo in 'On and on bronze', L'oreal Miss Manga mascara, Clinique bottom lash mascara, Elf moisturising lipstick (depotted it and don't know the name :()
A post on how I did my hair is already up here and on my youtube, all heat free woo!