For anyone like me, who has a little love for switching up their phone case, along with a love for photographs, you may love Mr.Nutcase!
Mr.Nutcase kindly offered me the chance to design my own case. I love having a custom case on my I-Phone, reminding me of some of my favourite moments. Even if I do sometimes find people staring at my phone while I casually tweet as I sit on the train, trying to catch a gaze of my photos and working it out.
A plus with this brand is the fact they have so many manufacturers to choose from to fit your device. Varying from Amazon, HTC, Samsung, Apple, Nokia, Motorola and many more. Not only phones however, you can also create a case for your ipad mini or ipod.
I always have a tricky time deciding what images to choose on my case, this is definitely not the worse decision to have! I found the website really easy and simple to navigate and choose. First click on your manufacturer, in my case; Apple. In the next drop down box select your model, and lastly the type of case you want. Mine is called the 'Executive flip leather style'
You then go on to chose the layout you want your photos to be on, on the case. With so many to choose from, you may be there a while deciding!
I, as you can see from the photos choose the simple 8 box design but there are alot more. The photo's are not too small either, they are just the perfect size. I was worried it might turn up and have the photo's too small but it's just right! I also worried about whether the photo quality (many of the images I used my slr) would translate well on to the case, but I had nothing to worry about, the images looked amazing quality on the case, and also all the colours were perfect.
I really like this case, especially the fact it flips over and covers my screen, protecting it while it's in my pocket, handbag, and just in general. It snaps into the plastic holder securely and is definitely not going anywhere. The case is amazing quality with the stitching and being very thick, meaning it will be really durable. Hopefully the photos won't rub off but time will tell, I think this case will really last me a long time! Flip the top over and the magnet snaps the case securely in place!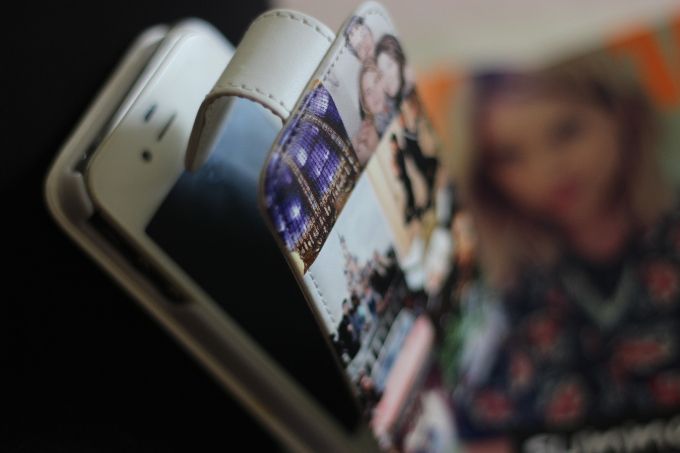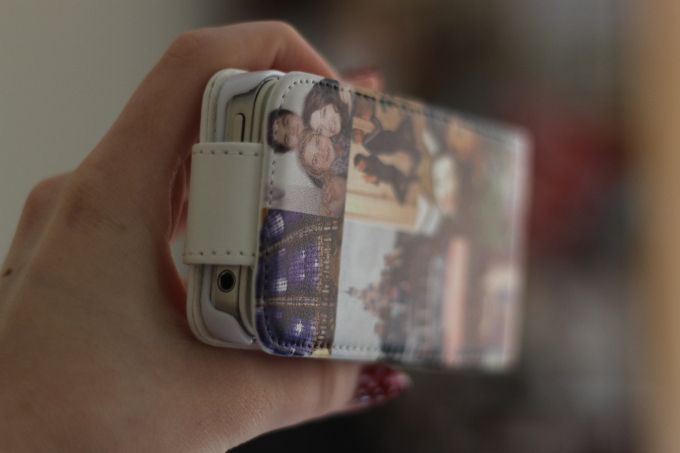 Executive flip leather style - £19.95 // Mr.nutcase
The case is only printed with photos on one side, with the back and side of the case remaining white. I like it like this, it's just enough!
My case arrived super quick which I think is always a bonus with a company. I really like how good quality this case was, I was really impressed when it came! Mr.Nutcase also have snap on custom cases available for £14.95, which for a custom case I think is quite reasonable compared to other competitors prices.
I would definitely recommend and use Mr.Nutcase in the future, I was left really happy with my case!