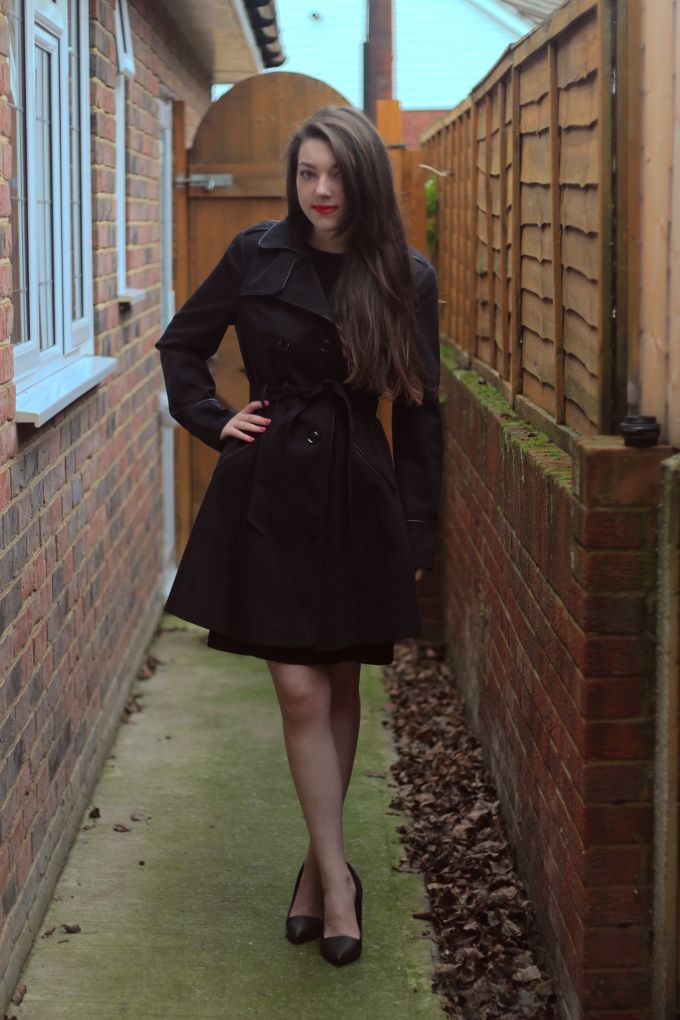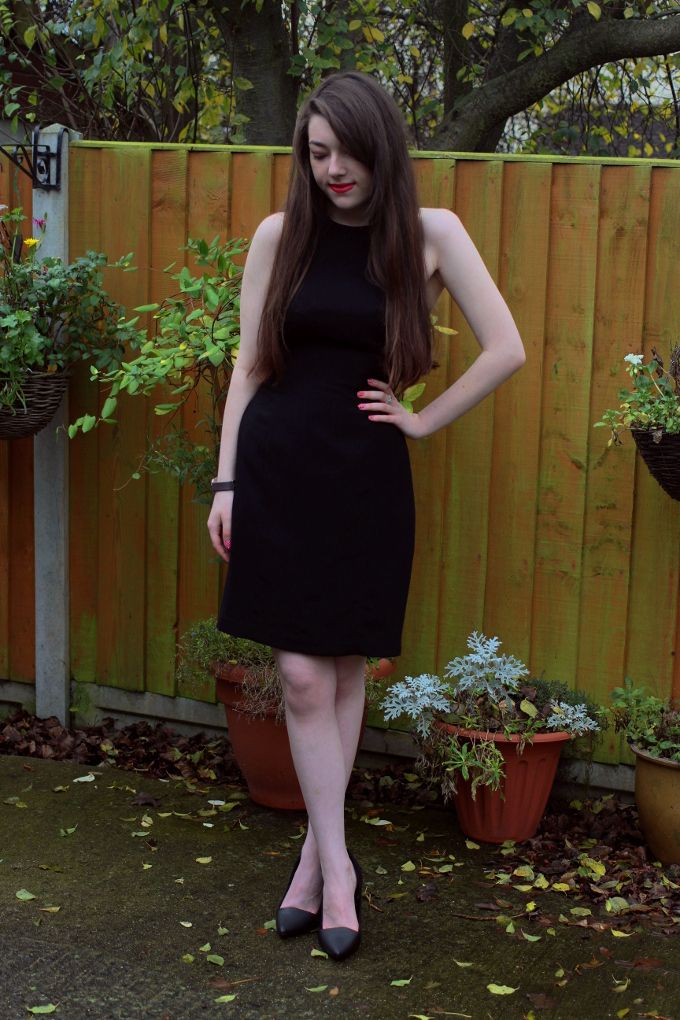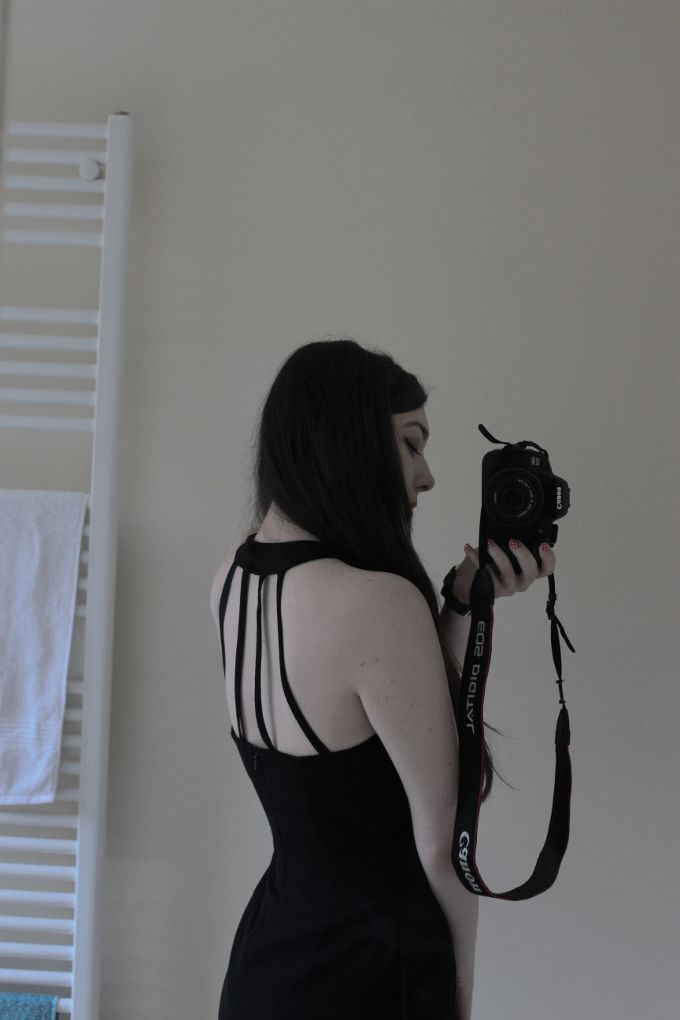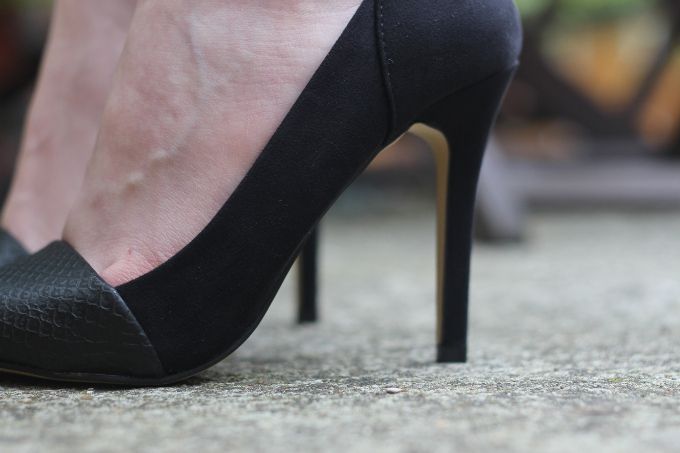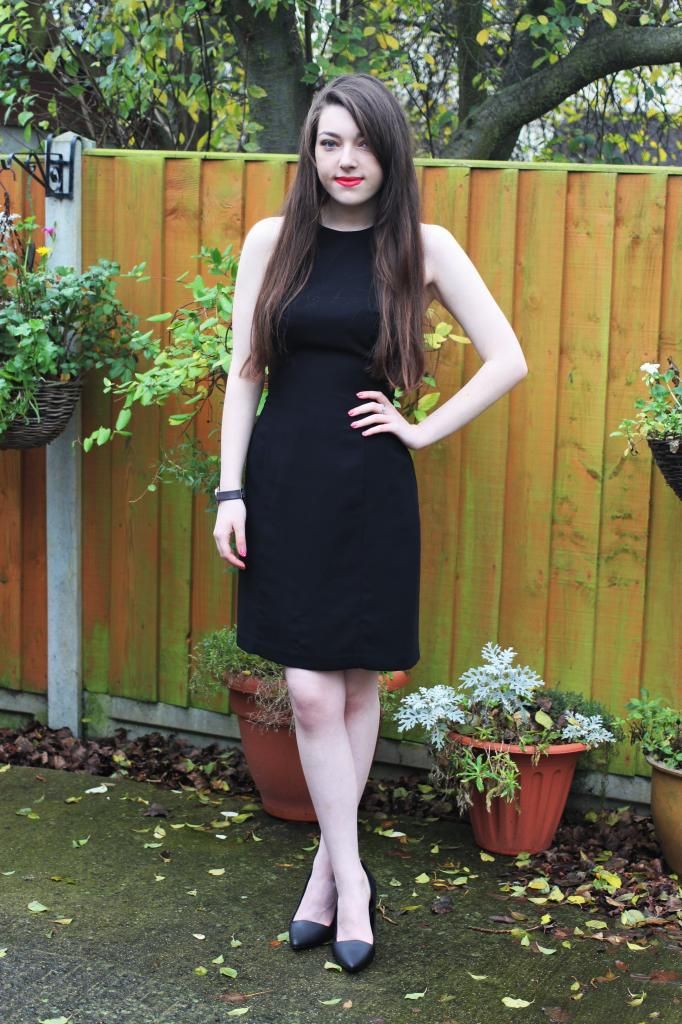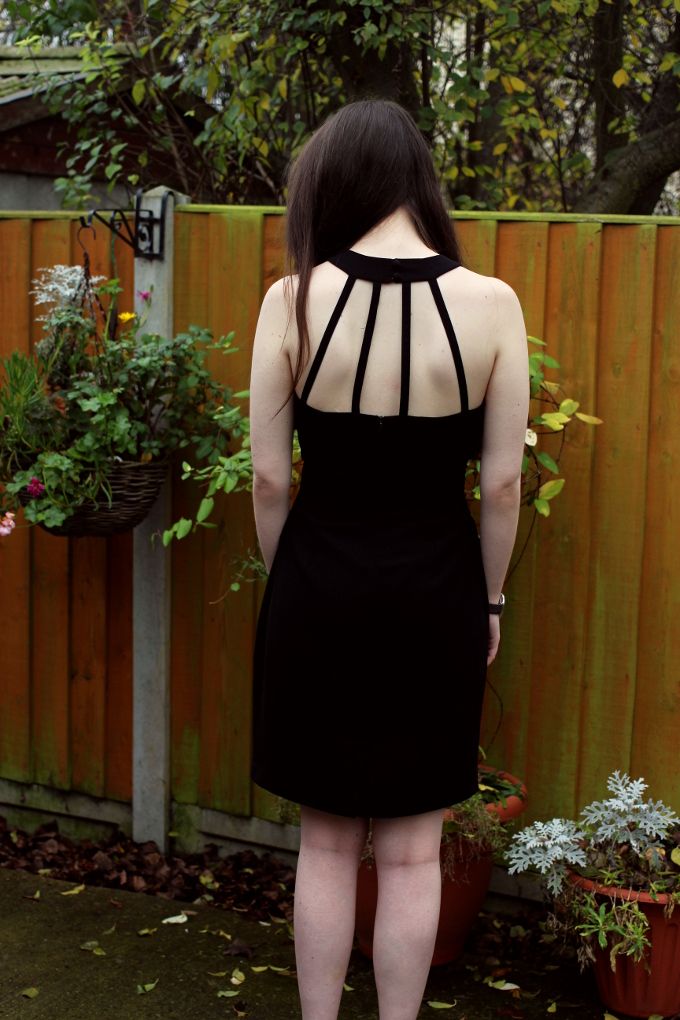 Dress - Charity shop, Heels - Primark, Coat - Primark
I picked up this star of an lbd on one of my trips to Cambridge to visit Jack. As many long term readers will know, I'm pretty obsessed with charity shops, but round here It's rare to find anything amazing that isn't Primark. Imagine me in Cambridge when there was just constant Jaeger, Next, Ted Baker, Levi, I was in my absolute element browsing with Jack. Topping off the charity shop run with Dunkin Donuts, it was a pretty cool day.
I found this dress in one shop for only £6 and after messing around trying on funny masks with Jack, bought it. I love it, it fits so nicely and the element of the straps on the back are a nice little touch!
I thought I would pair it with my bargain set of staple heels (blog post dedicated to them here)