I seem to be drawn towards pencil skirts the last few months, I love how you can dress them up or casually so easily and quickly.
I actually fell in love with the metallic and glitter crop tops in Topshop, especially the emerald (heart eye emoji) but I ended up picking this black one up when in Cambridge. So sparkly!
Having a bit of a love for these shoes lately as well, as you can tell from my last few posts!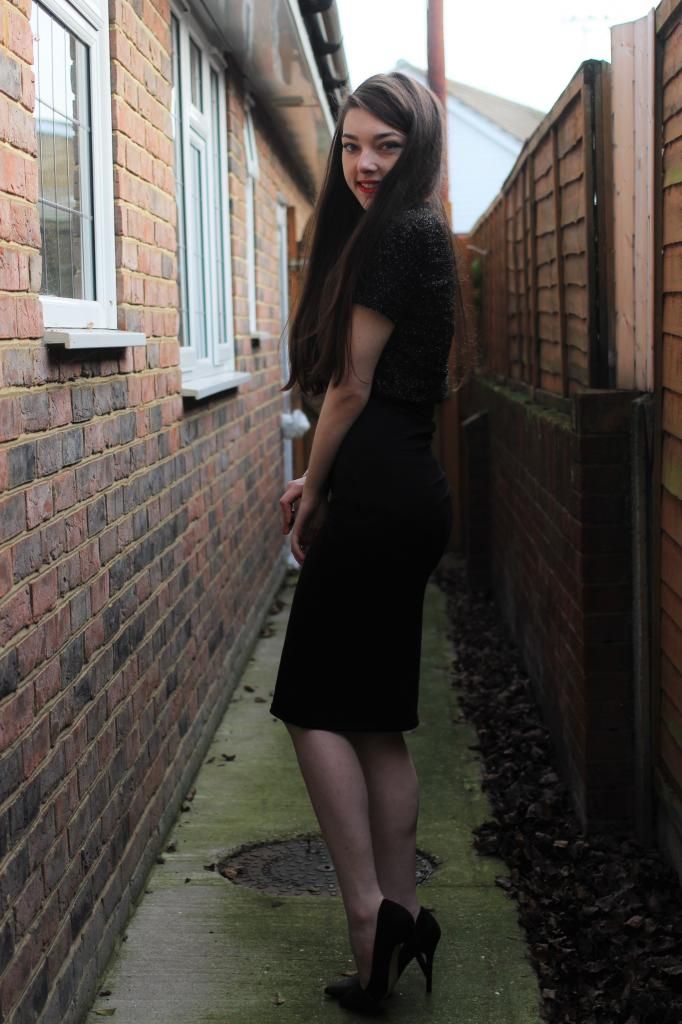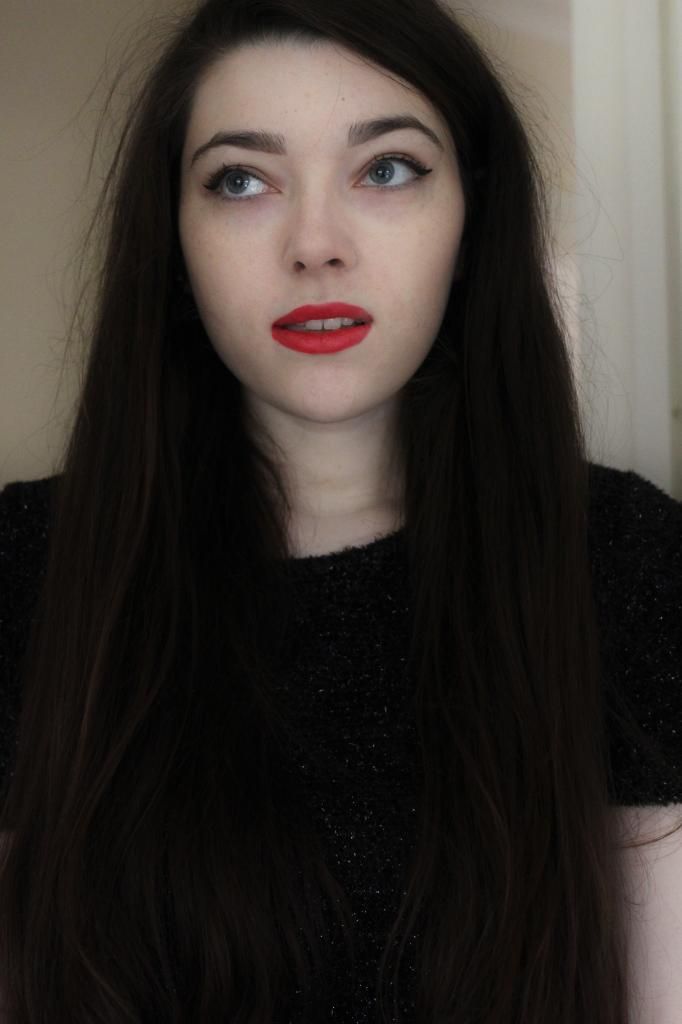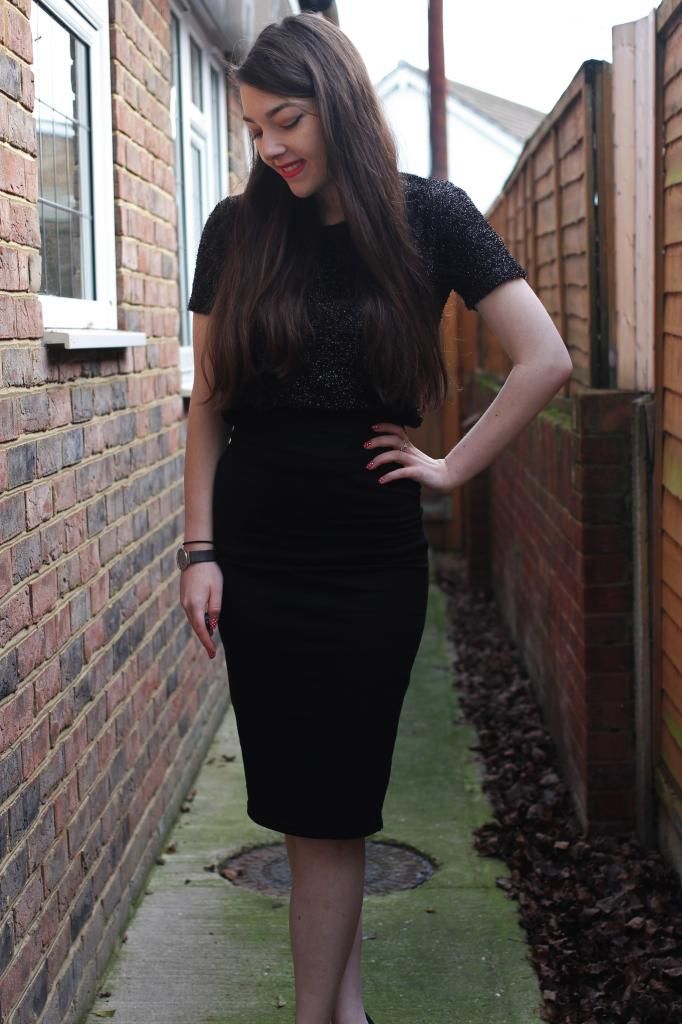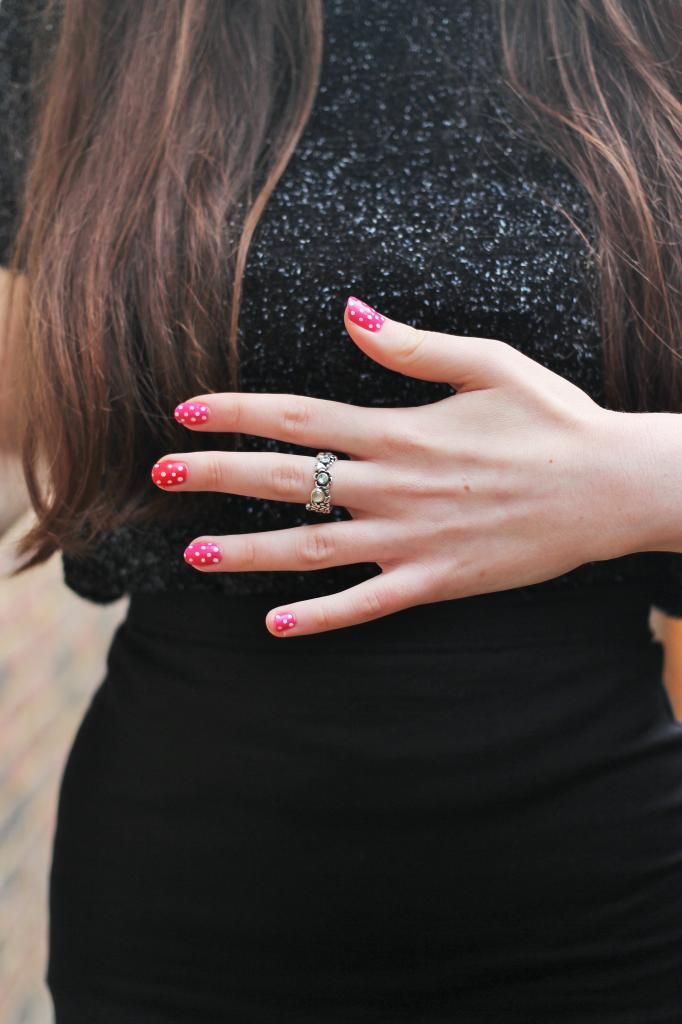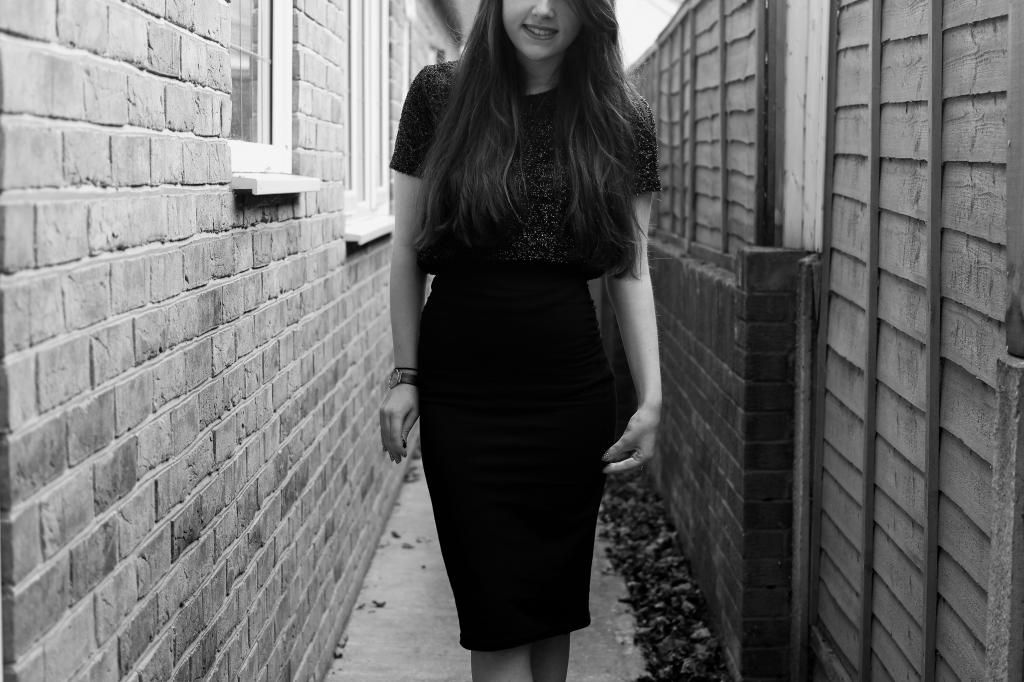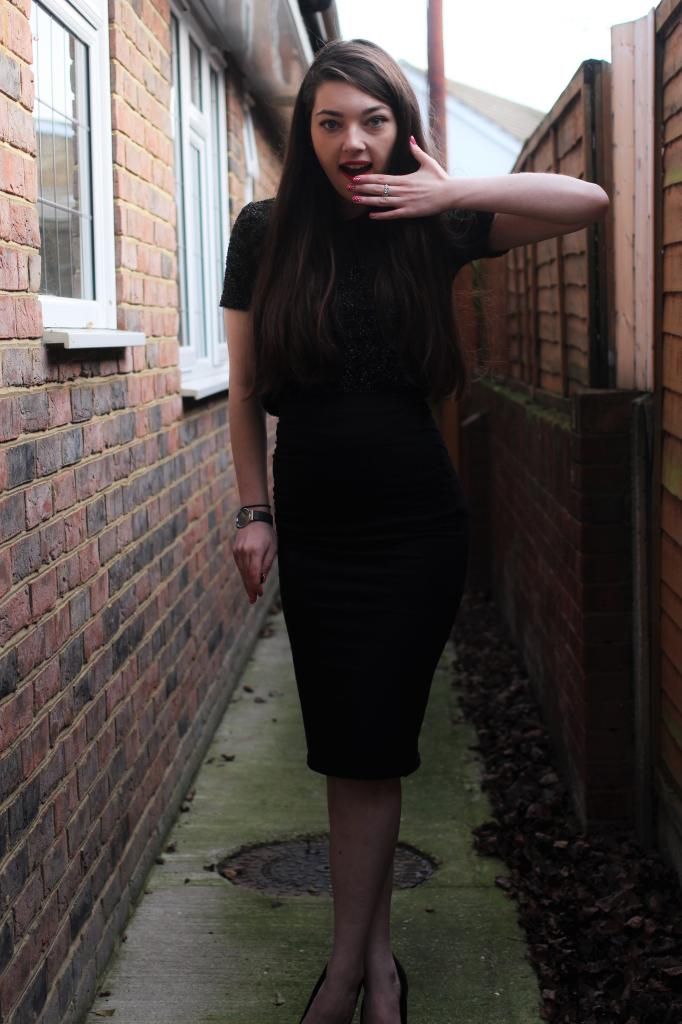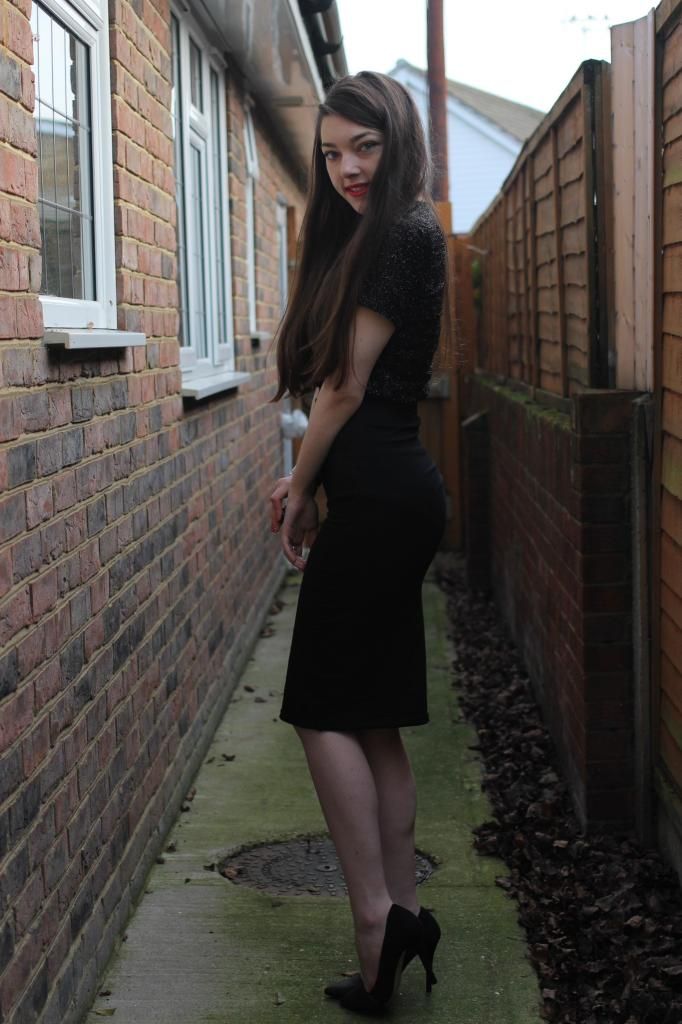 Top, skirt, heels - Primark, ring - Pandora, Lipstick - Mac Ruby Woo