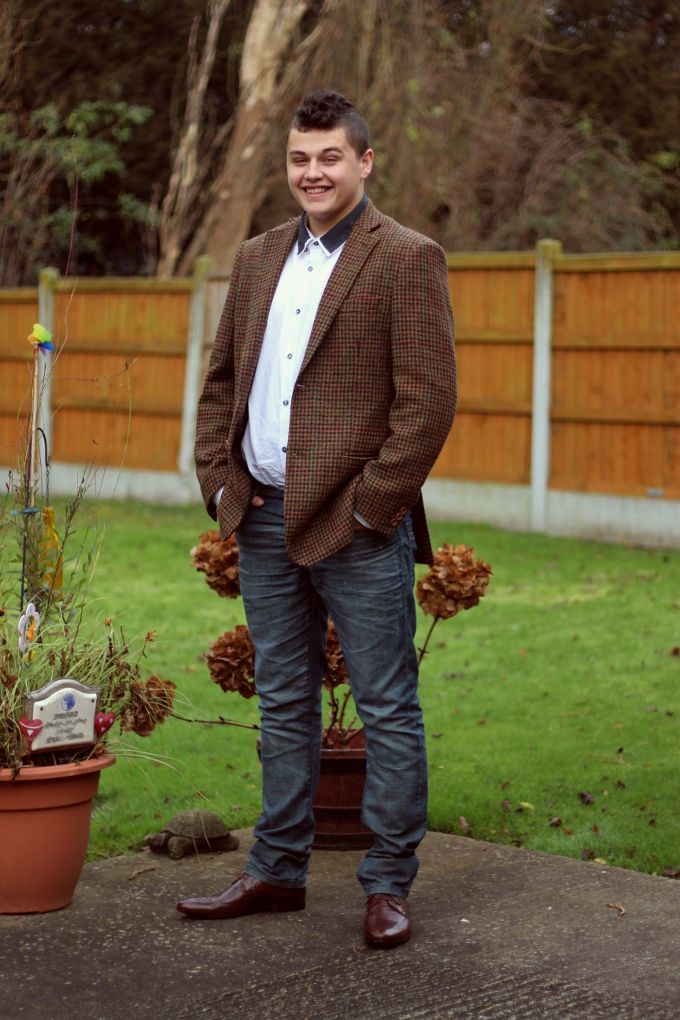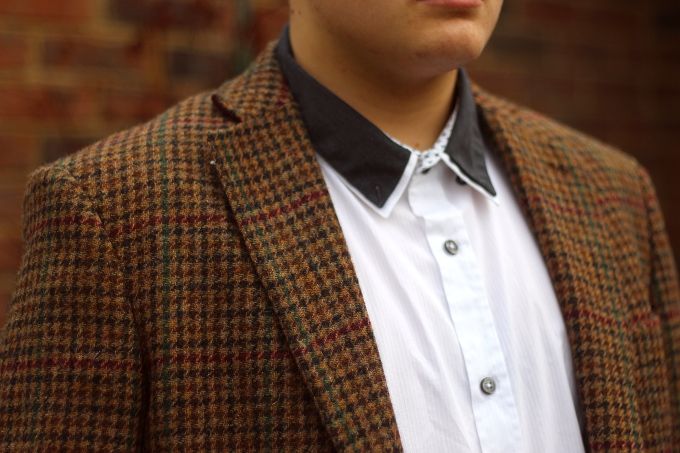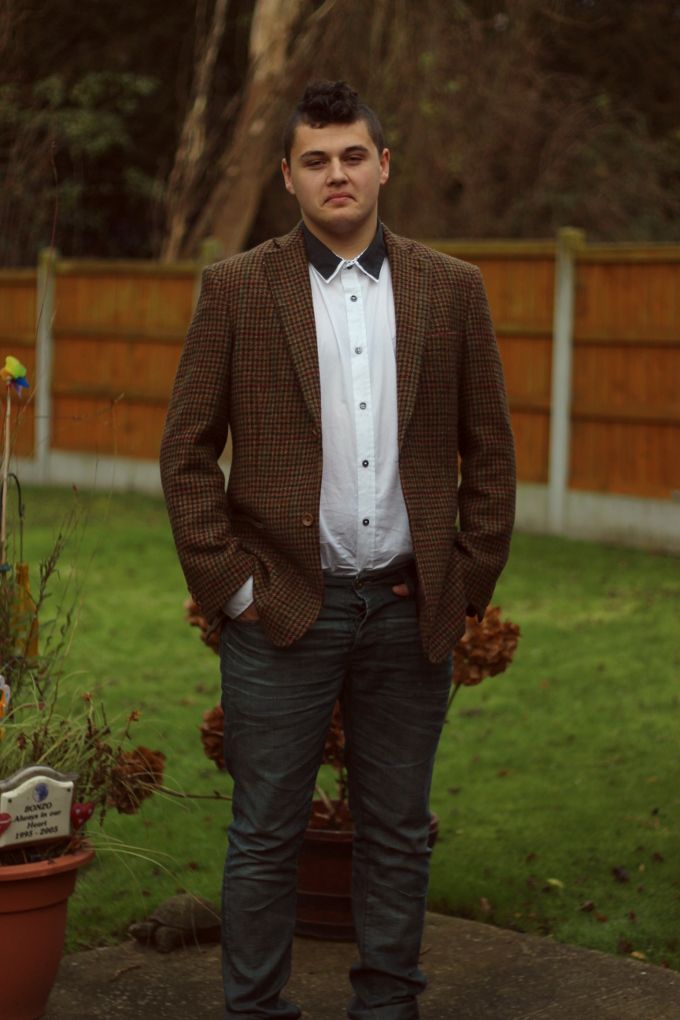 Shirt - Asda, Blazer - Charity shop, Brogues - Red Herring
So after posting a photo on Instagram and being questioned by a very confused Jack as to what 'ootd' meant, I took a few for his own before we left for the boxing day sales. We have a slight obsession with brogues, yes I said we. So it was only right I bought him this pair for Christmas, I absolutely love them and was so excited for him to open it up Christmas day. Debenhams also have a really good half price sale on brogues for the sales this year, if anyone was interested!
Doesn't he look all smart? I dressed down this day and went for the casual, I woke up looking this rubbish look, with added red lipstick. After queuing in Next for one thing, a beautiful blazer for Jack which, even I couldn't moan about the waiting time of 2+ hours, he couldn't leave it. It was amazingly fitted for him and it was down from £140, how crazy is that? I encourage every one to head to Next to get amazing tailored wear and just put it away for those special moments as there's such huge savings it's crazy, wish I'd dragged my dad down to be honest!
Bless him, I'm slowly easing him into letting me take his photo! p.s- for anyone wondering the mohawk was a rugby dare, amusingly).