This is my go-to basic cake recipe when I fancy baking or doing something simple. A few people asked me for a recipe so I thought I would post it. It's super easy and basic, for anyone looking for something simple to do. You can adapt it and make it chocolate if you so wish.
Also, anyone in the Womens Institute look away now. The ~proper Victoria sponge~ does not have butter cream in, but even my Nan, a good ol' W.I veteran would enjoy this, I love the addition of the butter cream which is why I like to add it, all personal preference!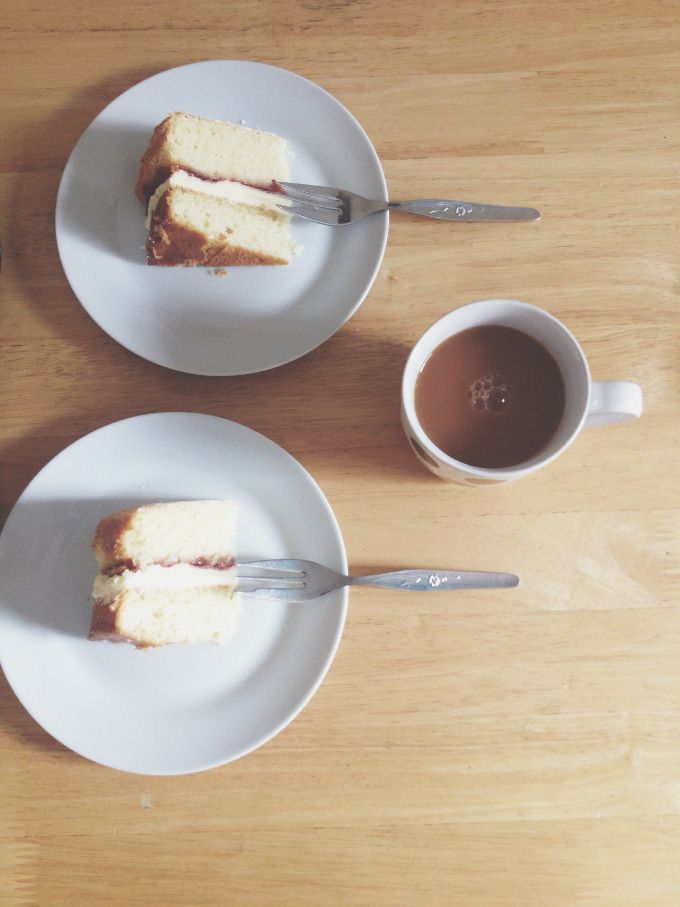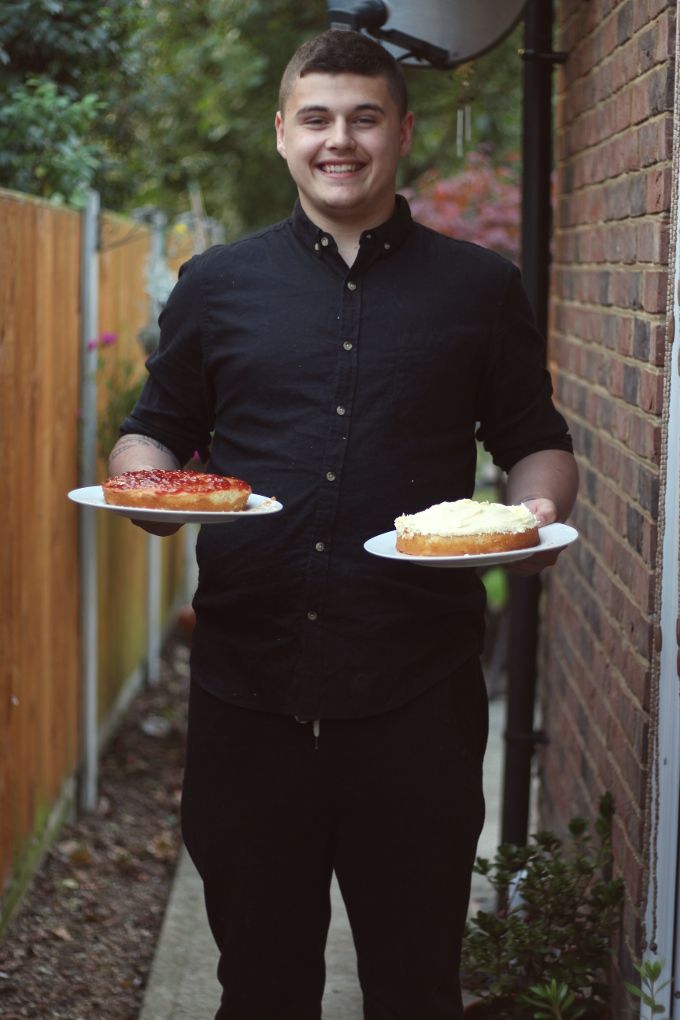 Ingredients for the sponge:
175g self raising flour

175g softened butter

175g caster sugar

3 eggs

1 teaspoon of baking powder

1 teaspoon of vanilla extract

2 tablespoons of milk
I like to weigh out all my dry ingredients first and set them aside, not only so I can just grab them but because I hate when it sticks to the butter in the scales if I do it the other way round.
I first cream the sugar and butter together to a really nice creamy mixture using a whisk and then slowly add in beaten eggs a little at a time, creating a light mixture. After all that jazz has been done, I fold in the flour and baking powder, little at a time again. Doing the old 8 shape stir and fold trick, creating a light and airy batter that is smooth. If your mixture is a little thick, add a little milk until you have a good batter that falls off the spoon.
Divide into two identical sandwich tins that have been lined with parchment and greased, and place them in the middle of a nice pre-heated oven at 180' for around 25 minutes. You can tell when they are ready as the sponge will bounce back when you tap the top, it's golden, and I have a handy little thin cake tester which I rather like.
Soon after taking them out, I like to gently get them out of the tins, I love the ones with the detachable bases, it makes it so so more simple!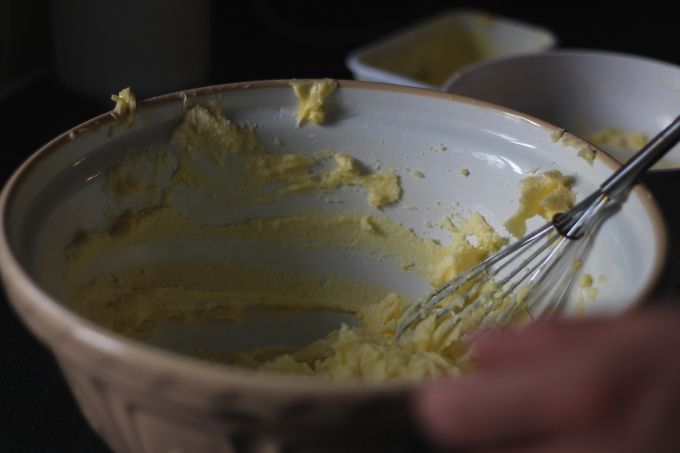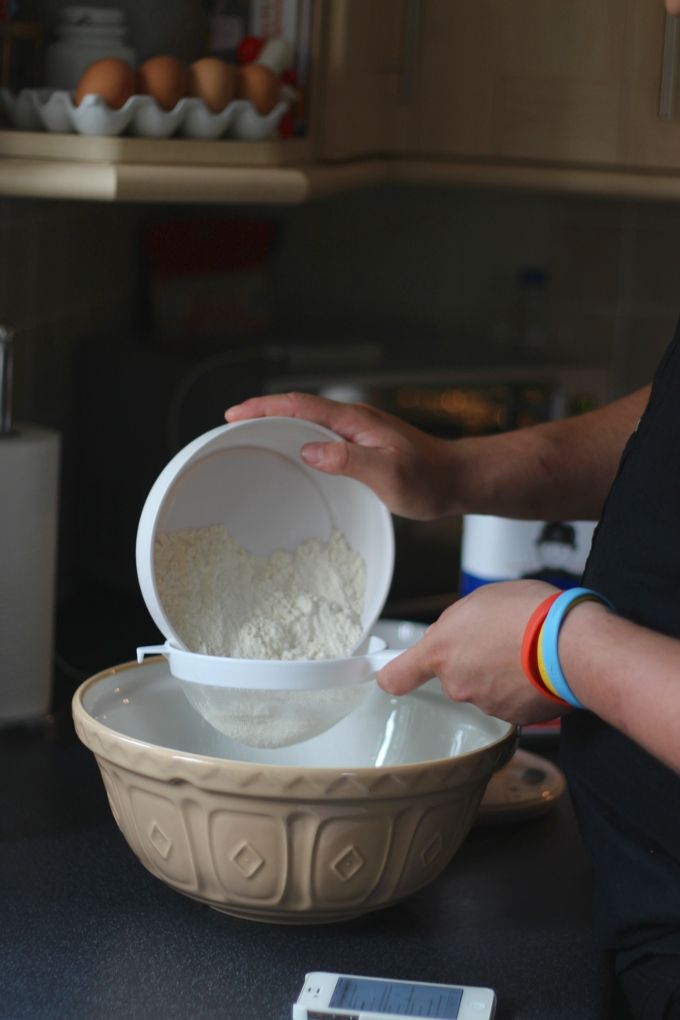 After letting them cool I start with the filling, yum!
Ingredients for the butter cream:
Cream them both together with a whisk until it's super creamy and thick. Layer on to one half of the cake halves. Onto the jam! I heat it up slightly so it is easier to apply and distribute over the cake without ripping chunks out of it and here goes nothing, quickly put one on top of the other!
We enjoyed a slice of ours with a cup of tea. Let me know if any of you have a go at it!